Ventura confident Keppinger can break out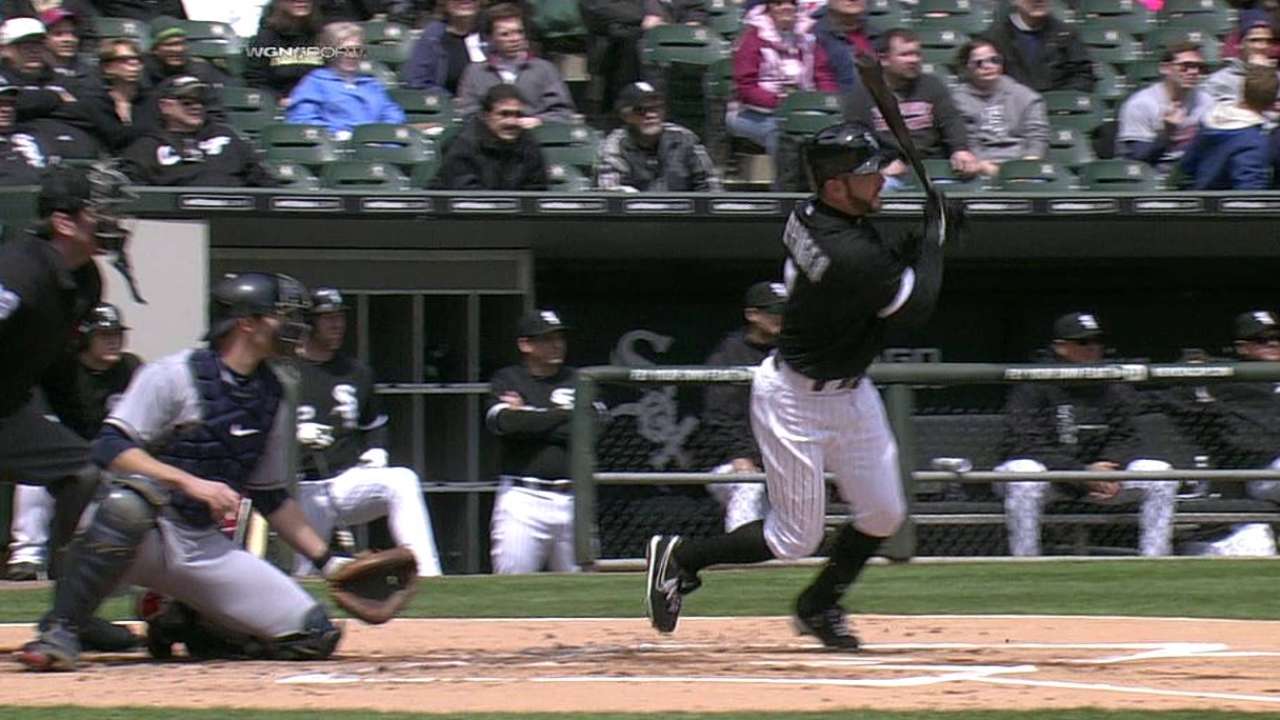 KANSAS CITY -- Veteran infielder Jeff Keppinger has been struggling at the plate, but White Sox manager Robin Ventura expressed confidence on Sunday that Keppinger will come around.
Keppinger started the day hitting .186 with only two extra-base hits and zero walks in 97 at-bats. He is a .284 career hitter.
"I don't know if concern is the word, but you can tell it's not smooth," Ventura said. "It's not the norm for him. But he has a track record and you expect that to come out. You just have to stay with it."
Keppinger isn't the only White Sox hitter looking to find a groove. If the offense continues to collectively struggle, Ventura will consider changing some spots in the order.
"I don't see any reason why people have to hit in a certain spot," Ventura said. "Eventually, you have to find the one that works."
Robert Falkoff is a contributor to MLB.com. This story was not subject to the approval of Major League Baseball or its clubs.