Peavy 'highly doubtful' he'll make Monday start
White Sox righty's back bothers him while playing catch Saturday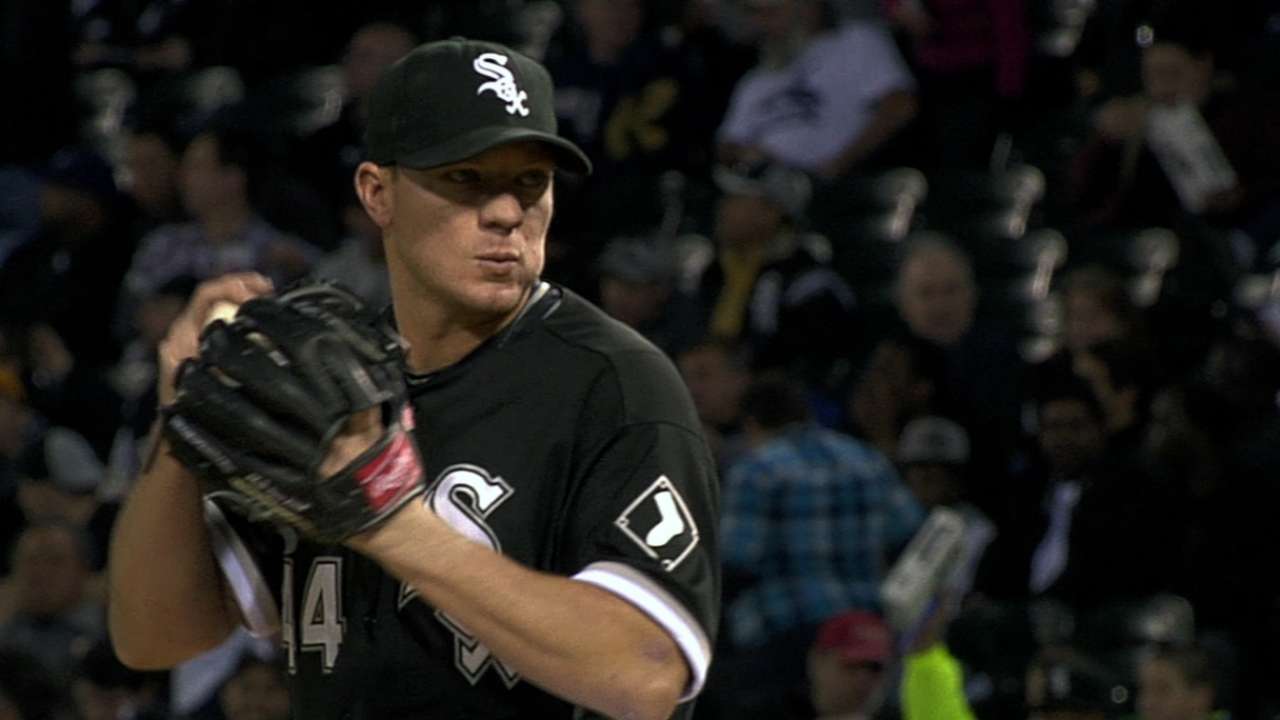 KANSAS CITY -- So much for Jake Peavy's confidence about starting for the White Sox on Monday. A pregame session of catch did not go well for Peavy on Saturday, and the right-hander said it's "highly doubtful" he'll be able to start against the Royals on Monday in the final game of the three-game series.
Peavy, who experienced back spasms Thursday in Texas, had more back issues as he tried to play catch.
"Unless we have a really good day [Sunday] and things turn quick, I'm highly doubtful for Monday," Peavy said.
Peavy has worked with a chiropractor in Kansas City, but said the back is "still grabbing pretty good when I'm throwing the ball."
Manager Robin Ventura said it could be Chris Sale or someone else making Monday's start. That decision was still being discussed late Saturday evening.
"If [playing catch] is a problem, then certainly throwing 100 percent off the mound is going to be," Peavy said.
Peavy will continue to work with the chiropractor and receive treatment on Sunday.
"Hopefully, we can get it knocked out," Peavy said. "I certainly don't want to spend any time on the DL or be out any more than I already have been."
Robert Falkoff is a contributor to MLB.com. This story was not subject to the approval of Major League Baseball or its clubs.