White Sox latest stop on Wells' whirlwind tour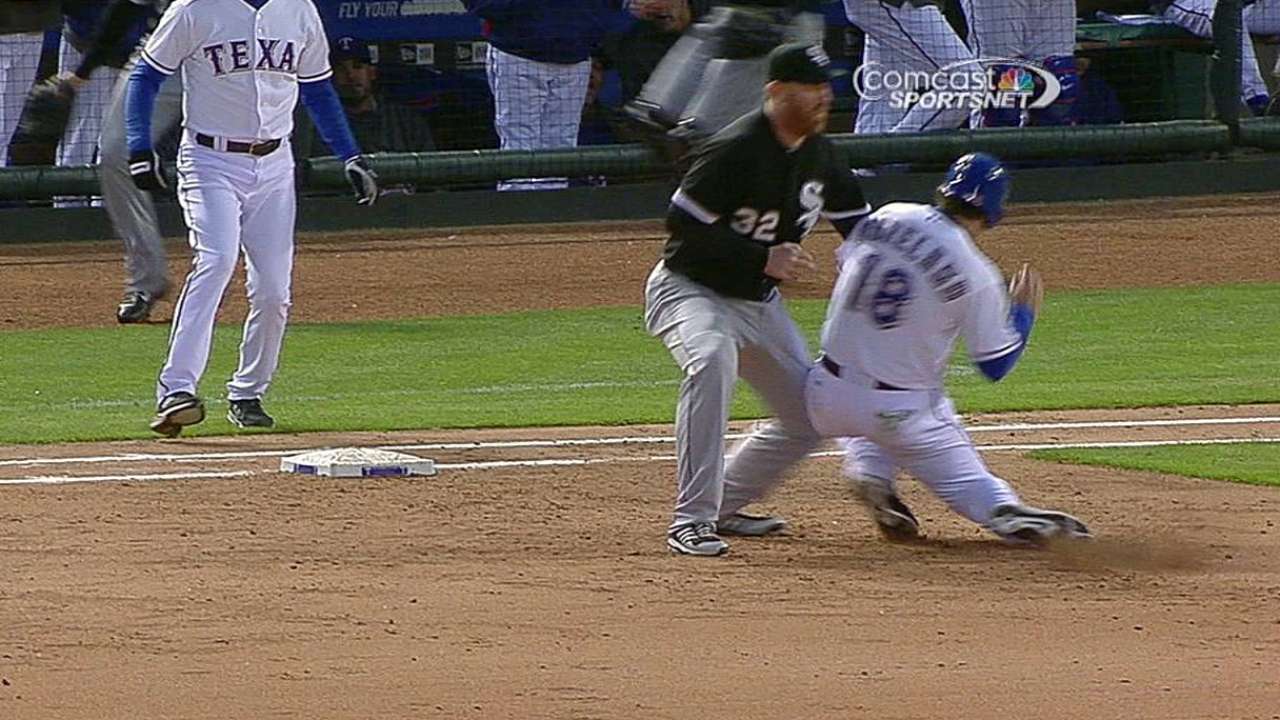 KANSAS CITY -- The visiting clubhouse at Kauffman Stadium has been a familiar landing spot for Casper Wells during his whirlwind tour of the American League this season.
The new White Sox outfielder has been with four organizations since Spring Training. The saga took him from the Mariners to the Blue Jays and then to the A's and White Sox. Wells reported to the Blue Jays three weeks ago when Toronto visited Kansas City. He attended a meet-and-greet team dinner with the Blue Jays during an off-day, but was released a few days later. He landed in Oakland for a brief span before the White Sox acquired him on April 29.
All the movement hasn't dissuaded Wells, who appreciates how special it is to wear a Major League uniform.
"You really just look forward to each day and the opportunity you have before you," Wells said. "You meet different guys and it's still about playing the game of baseball. The White Sox have welcomed me to their club, but obviously it takes some time to have some success, contribute to the team and feel that camaraderie.
"Hopefully, I can help this club and everything works out here. I just feel very blessed to do what I do."
Robert Falkoff is a contributor to MLB.com. This story was not subject to the approval of Major League Baseball or its clubs.