Beckham, Viciedo progressing with injuries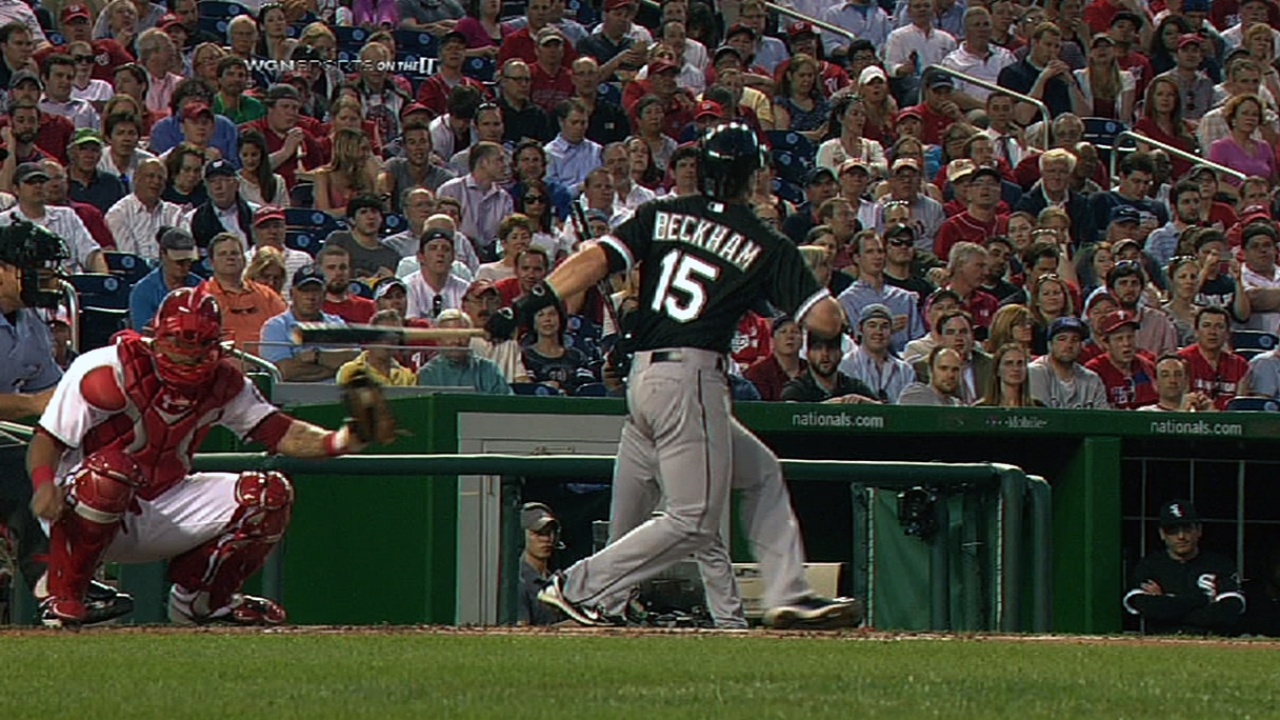 ARLINGTON -- Although Dayan Viciedo and Gordon Beckham aren't exactly a few days away from returning to the White Sox lineup, they are making steady improvements.
Beckham had the stitches taken out of his left hand, on which he had surgery on April 16 to remove a fractured hamate bone. He hopes to take flips next week in New York, after taking light swings on Sunday and Tuesday.
"I did some lighter swinging on Sunday, which really hurt," Beckham said. "That's just a lot of inflammation, not using the wrist, that kind of stuff.
"Then I got the stitches out today and swung a little bit before I got the stitches out with a normal bat. It felt a lot better. So that's a good thing. I was taking obviously not normal swings because I haven't done it in a while but good swings that I feel pretty good about after two weeks. I feel like it can only get better."
Viciedo went on the disabled list April 20 with a left oblique strain. He took 25 flips Tuesday, stopped and took another 25. He expects to make a Minor League rehab start and is feeling decidedly better from when the injury first took hold.
"For being the first time I'm swinging and soft-tossing, I felt really good. I didn't feel any pain," said Viciedo through translator and White Sox coach Lino Diaz. "[My teammates] told me to take my time, not to rush into it.
"If I happen to hurt it again, it's going to be a little longer. They have told me to take it easy. That's what I'm doing."
In order to try to keep the good feel he had before the injury, Beckham has been trying to go through mental in-game at-bats.
"I've been trying to follow the game pretty closely, trying to watch counts," Beckham "As long as my mind and head are in the game and I'm still thinking about the game, it shouldn't be too big of a transition to get back."
Scott Merkin is a reporter for MLB.com. Read his blog, Merk's Works, and follow him on Twitter @scottmerkin. This story was not subject to the approval of Major League Baseball or its clubs.