Injured Pierzynski happy to see old friends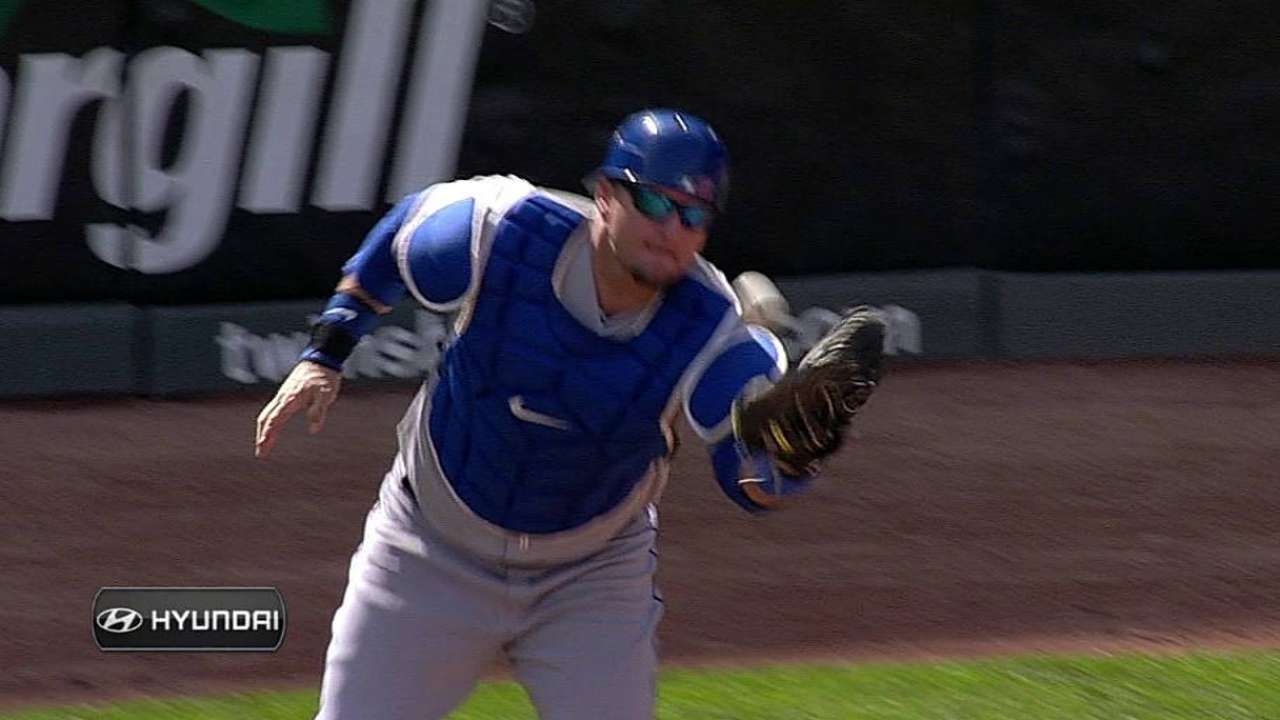 ARLINGTON -- A.J. Pierzynski's first regular-season game against the White Sox since 2003, when he was with the Twins, will have to wait until at least Thursday, as Pierzynski was sidelined Tuesday by a right oblique strain.
That injury didn't stop the White Sox staple for eight years, starting in 2005, from experiencing a different sort of feeling during pregame pitchers' meetings.
"It was weird sitting in a pitchers' meeting and going over the White Sox lineup instead of going the other way," Pierzynski said.
Pierzynski faced the White Sox in Surprise, Ariz., during Spring Training and returns to U.S. Cellular Field as a visitor during a series from Aug. 23-25. He's looking forward to getting through these games so the media will stop asking about the reunion, but he was also looking forward to seeing some friends and longtime teammates.
"Guys like [Matt] Thornton, [Paul] Konerko and [Gordon] Beckham and those guys," Pierzynski said. "It's another game and it's another series. Hopefully, we'll be able to win it."
The Rangers catcher expects a few pleasant in-game exchanges at home plate. Once the game gets moving, though, it's all business.
"I'm sure I'll say hello to them, but it's not like we are going to have time to have a full conversation up there," Pierzynski said. "I'll see them after the game, I'm sure, and before the game on the field for BP.
"But we are trying to win and they are trying to win. So there's no warm fuzzies once the game starts. Before and after, yeah, we are friends and it's fine. We'll be friends for a long time. At the same time, once the game starts, it's time to win."
Scott Merkin is a reporter for MLB.com. Read his blog, Merk's Works, and follow him on Twitter @scottmerkin. This story was not subject to the approval of Major League Baseball or its clubs.