Danks' first Minors rehab start to come Thursday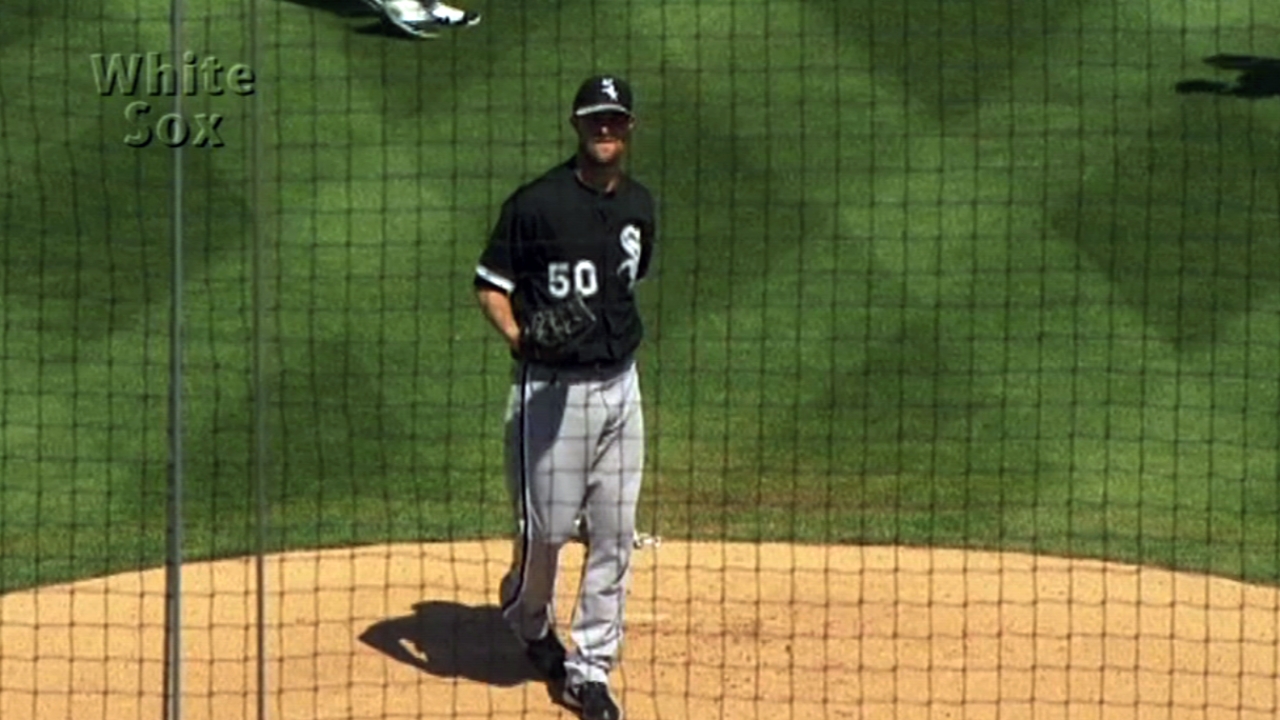 CHICAGO -- The biggest positive for John Danks moving from extended Spring Training to a Minor League rehab start is the adrenaline rush from changing to an actual game.
"Yeah, I'm anticipating that," said Danks, who was back in Chicago on Sunday. "There's going to be a couple people there and it's actually run as a game. In extended, it's like a high school scrimmage. It'll be fun to get out there and pitch in an atmosphere."
Danks made his final extended spring start in Arizona on Friday as he works his way back from season-ending arthroscopic surgery on his left shoulder last Aug. 6. His stuff wasn't as sharp last Friday, by Danks' estimation, but he also was pitching in a morning game after flying in the night before.
His first rehab start will take place with Double-A Birmingham Thursday in a home game for the Barons. It''s unknown as to how many rehab starts Danks will need before being ready to return to the White Sox, but he doesn't expect one start and done.
"I'm sure they're going to want a couple or a few," Danks said. "I think once I tell them I'm ready and they're getting the positive reports back from different coaches, we'll go from there.
"So far it's been good. I haven't been feeling anything the last couple days and certainly not whenever I'm pitching so I'm making improvements, doing good. The goal is to come in and help the team every time out. Hopefully I'm that little kick in the pants we need and we'll get the ball rolling."
Gavin Floyd's right flexor strain suffered Saturday and ensuing trip to the disabled list Sunday serves as a little extra motivation for Danks to return, as if he needed any more.
"That's actually what I said [Saturday] night when it happened. I'm ready. I'm ready to get back out there," said Danks, adding that Floyd's injury "was hard to watch." "Maybe that'll move the process along a little quicker, I don't know. As far as my recovery goes, I'm on the right path."
Scott Merkin is a reporter for MLB.com. Read his blog, Merk's Works, and follow him on Twitter @scottmerkin. This story was not subject to the approval of Major League Baseball or its clubs.