Hahn wants balance between 'TWTW' and sabermetrics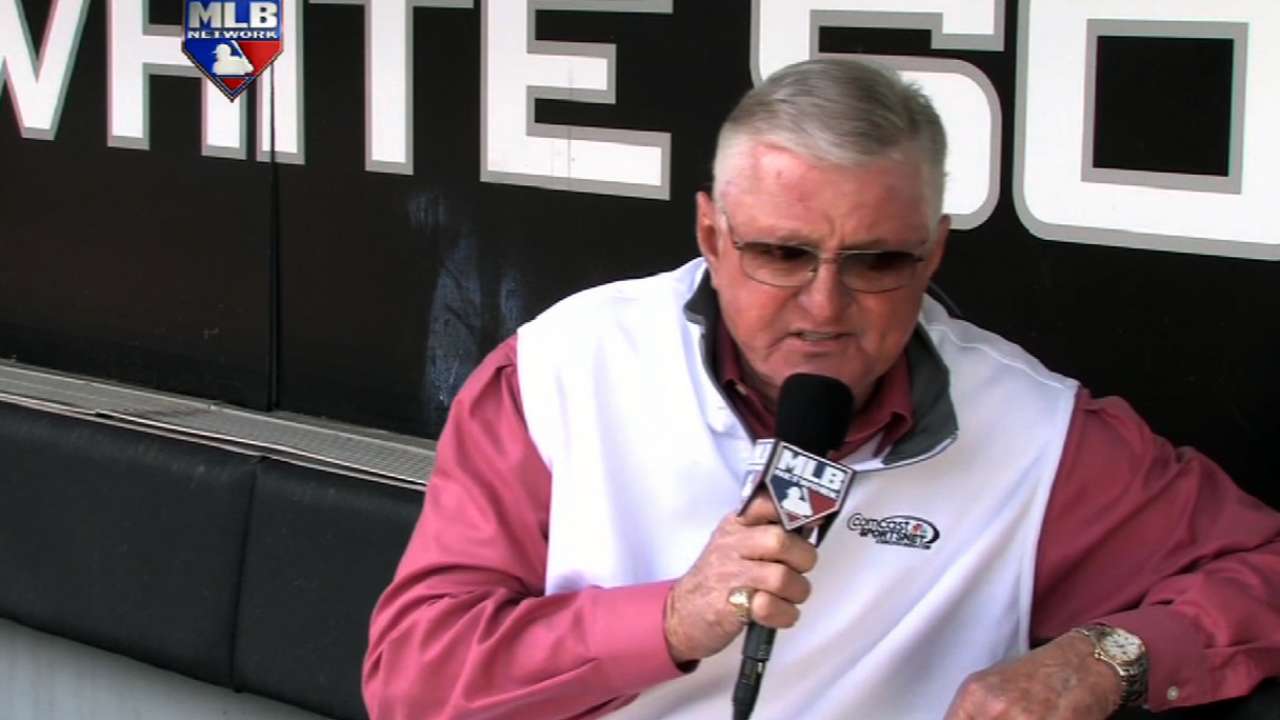 CHICAGO -- Ken "Hawk" Harrelson's stance against sabermetrics during an interview with MLB Network's Brian Kenny on Thursday afternoon already has spawned a new "TWTW" T-shirt available at U.S. Cellular Field.
"TWTW" was explained by the popular White Sox television play-by-play announcer as his own metric known as The Will to Win. It's one of the intangibles Harrelson believes gets overlooked in a reliance on numbers.
White Sox general manager Rick Hahn couldn't help but enjoy the whole debate, but believes a balance of the two sides is what's needed. He also gave a perfect summation of Harrelson's commentary.
"First off, I think this whole thing is extremely entertaining," Hahn said. "But look, Hawk is great and just as people who may approach the game from a more objective standpoint want to have their voices heard and their opinions respected, I think given a man who has accomplished what he has in the game over seven different decades, he deserves the same respect and the opportunity to air his opinions.
"Even if they happen to differ from mine or how the club is run on a daily basis, it doesn't mean that there's not a great deal of value in that kind of point of view," Hahn added.
That high level of respect for Harrelson didn't stop Hahn from having a little fun with the new metric in association with the White Sox.
"You'll be happy to know that we've run the numbers and we rank extraordinarily high on the TWTW metric right now," a smiling Hahn said. "As you know, it has proven over the years to be a harbinger of good things to come."
Scott Merkin is a reporter for MLB.com. Read his blog, Merk's Works, and follow him on Twitter @scottmerkin. This story was not subject to the approval of Major League Baseball or its clubs.