Sale sees velocity increasing as season progresses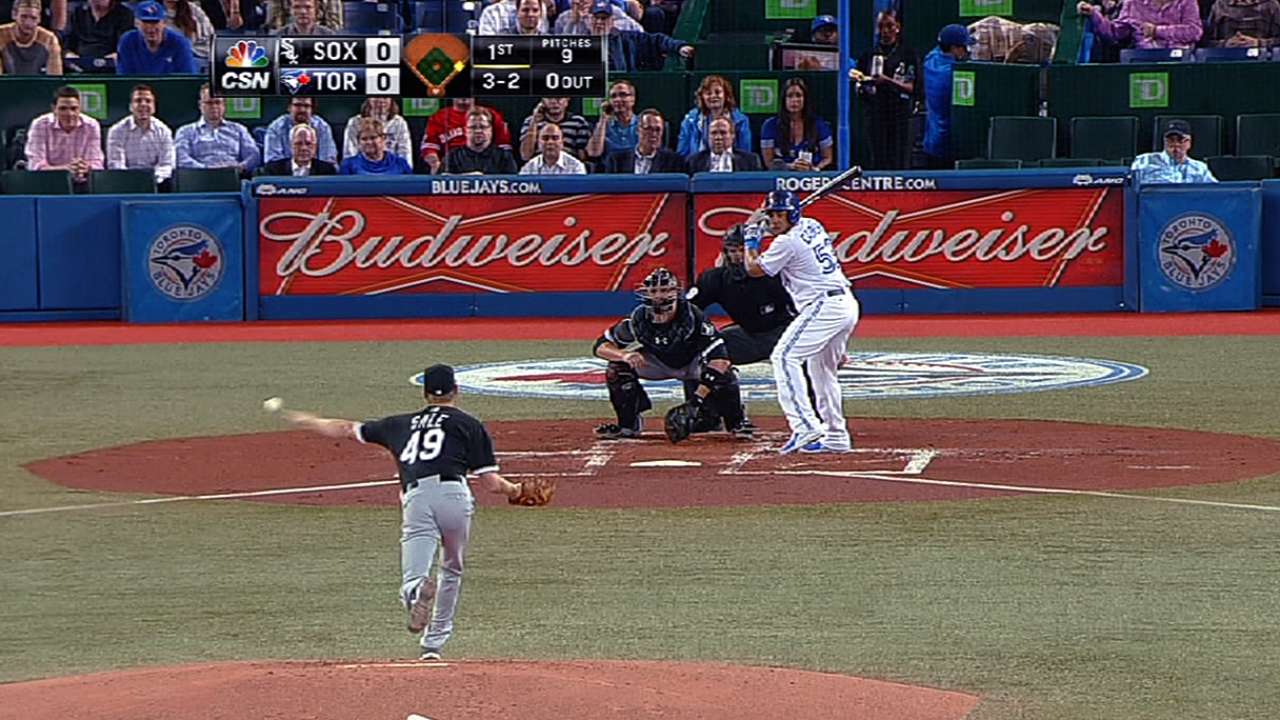 CHICAGO -- Through four starts and 26 innings in the 2013 season, Chris Sale feels healthy and right on track leading up to his next trip to the mound Wednesday afternoon against the Indians.
In fact, Sale hasn't had any "bumps in the road" since the start of Spring Training after far surpassing his single-season innings pitched high when he reached 192 in 2012. There has been a slight dip in velocity, with Sale averaging 92.62 mph on his four-season fastball through April according to Brooksbaseball.net, compared to 94.38 mph last April.
For the 2012 campaign, Sale's four-seamer averaged 93.57. But a smiling Sale spoke for all ace hurlers whose velocity might not quite currently be in the area of expectations when explaining in detail that basically it's still early.
"You talk about being in midseason form. You don't really get to midseason form until you are in the middle of the season," Sale said. "You are pitching in a little bit colder weather and you are still trying to find yourself. You work out in the offseason and get throwing, but there's nothing in the world like pitching in a big league ballgame and in a big league park.
"Your adrenaline gets going and you get a little more extension. Your effort level is a little bit more. With all the variables coming in, I think that's mainly the reason and then it starts warming up and you get a little bit stronger. You've gone through your shoulder program five, six, seven times and then it's 85 degrees and you are loose and you get a sweat going."
Sale disagreed with the notion that he has more in the tank velocity-wise, choosing to believe the aforementioned changes will lead to more consistent fastball speed.
"I think it's just maintaining your top velocity for just a few more pitches," Sale said. "Where you might top out at 95 four or five times per game, you might be able to hold that velocity for a few more pitches and obviously later into the game."
Scott Merkin is a reporter for MLB.com. Read his blog, Merk's Works, and follow him on Twitter @scottmerkin. This story was not subject to the approval of Major League Baseball or its clubs.