Beckham looking to shorten rehab timeline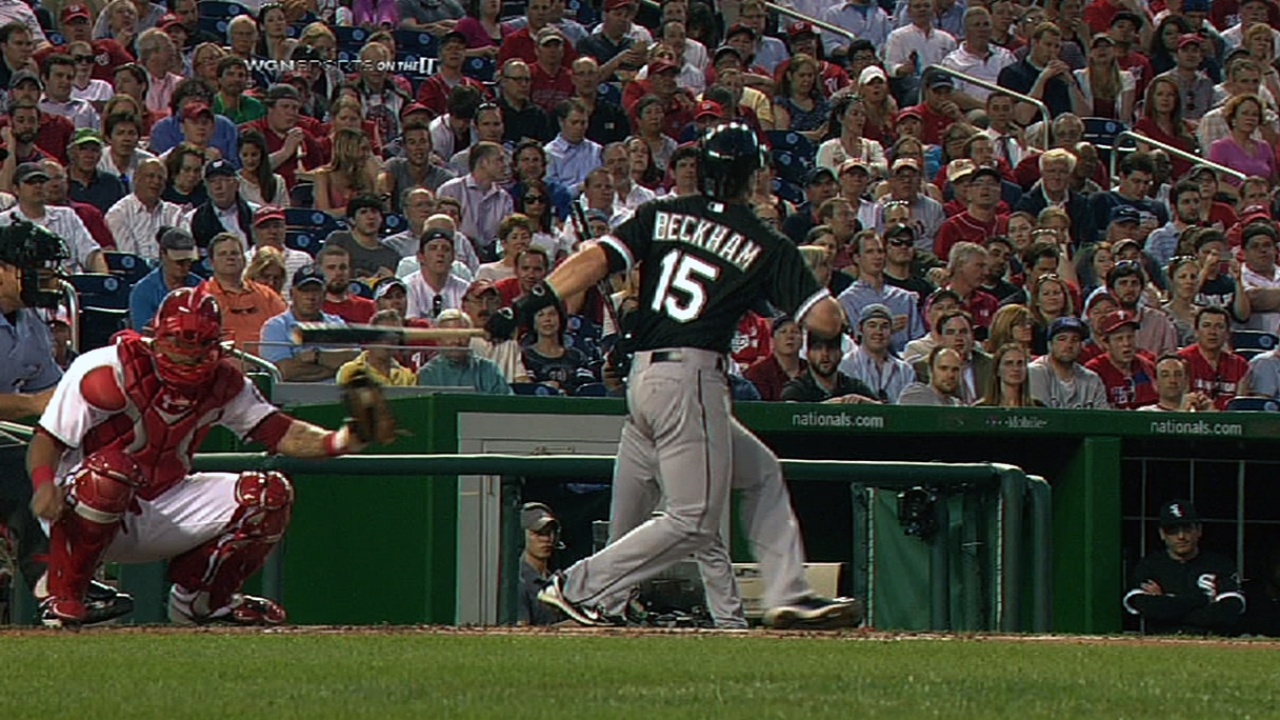 CHICAGO -- At approximately one week removed from surgery to remove a fractured hamate bone in his left hand, Gordon Beckham already is making some bold predictions regarding his return.
"If I'm not playing in the big leagues in six weeks, I'm going to be very upset," Beckham said. "Let's put it that way. I've kind of made a mental goal: I want to be back in four. And there are people who have done that. But I would like to be playing in four weeks and back way before the six-week mark."
The injury took place in the top of the second of an 8-7 loss to the Nationals on April 9 on a 2-1 pitch from Gio Gonzalez. Beckham is working out and can do pretty much everything but grip a bat or put on a glove.
Standard recovery time for such an injury is about six weeks, so Beckham's optimism is not unfounded.
"I don't know. That's just Dr. Gordon talking," said Beckham with a laugh, referring to his recovery predictions. "He doesn't know anything what he's talking about."
Scott Merkin is a reporter for MLB.com. Read his blog, Merk's Works, and follow him on Twitter @scottmerkin. This story was not subject to the approval of Major League Baseball or its clubs.