Outfielder Danks gives Ventura options off bench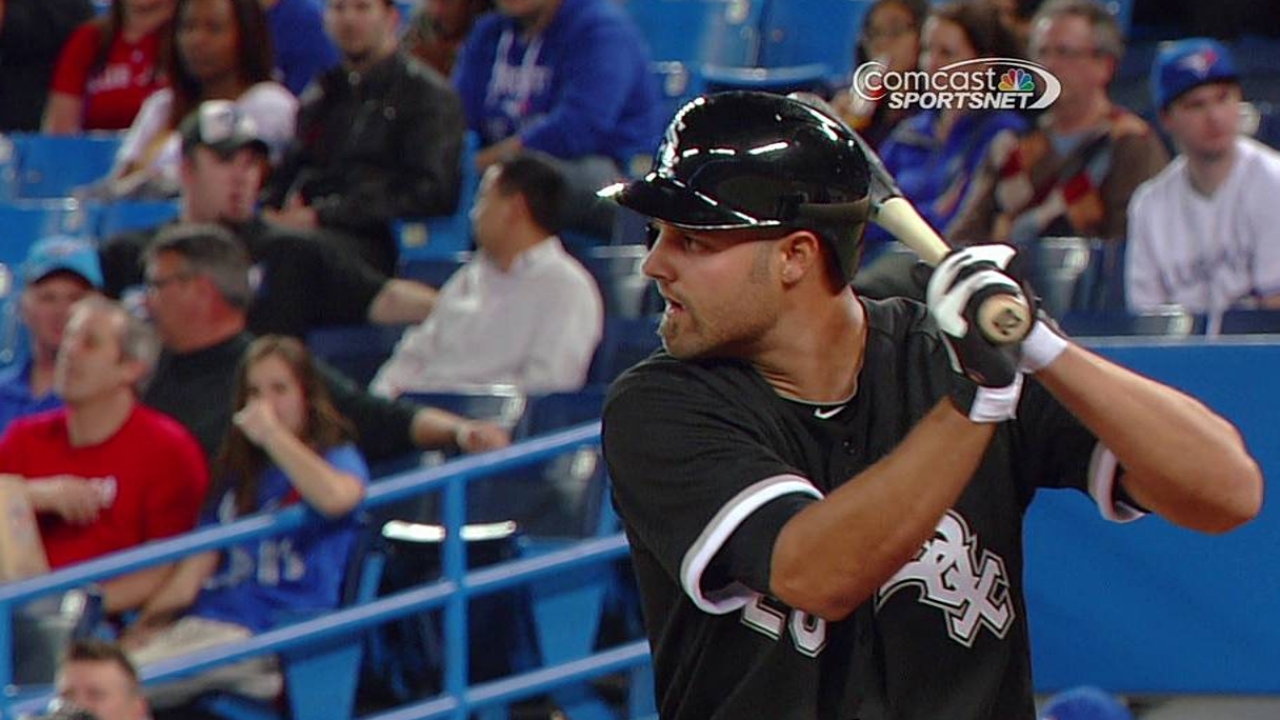 TORONTO -- The White Sox recalled outfielder Jordan Danks from Triple-A Charlotte after optioning reliever Deunte Heath to the Knights following Tuesday's 4-3 win over the Blue Jays.
Danks wasted no time making his presence felt in his first game of the season Wednesday.
Manager Robin Ventura inserted him into the contest in the bottom of the eighth inning as a defensive replacement in center field, and Danks followed that up by leading off the ninth with single to right field.
Danks, 26, was hitting .333 with a .433 on-base percentage and .943 OPS over 13 games with the Knights. He provides the White Sox with another option off the bench. Chicago was previously carrying an extra reliever, but Ventura felt there was no longer a need to go with an eight-man bullpen.
"Between him and Dewayne [Wise], you start mixing and matching late in the game. [Danks] can either run for a guy, defensive stuff, pinch-hit, there is probabaly spot starts in there once in a while," Ventura said.
Ventura was pleased with the way Danks was swinging the bat and believes he benefited from the 50 games and 67 at-bats with the White Sox last season during Danks' first year in the Major Leagues.
"He just looks more consistent," Ventura said. "He has become a better hitter, part of it is being up here a lot last year and working on things, learning how to hit up here. It's not easy to try to learn up here when you are not getting a whole lot of at-bats."
Heath, meanwhile, made one appearance with the White Sox against Cleveland on Saturday -- allowing one run over 1 2/3 innings. The 27-year-old was up for three games with the club last season in what was his first taste of the big leagues.
Chris Toman is a contributor to MLB.com. This story was not subject to the approval of Major League Baseball or its clubs.