John Danks continuing to make strides in rehab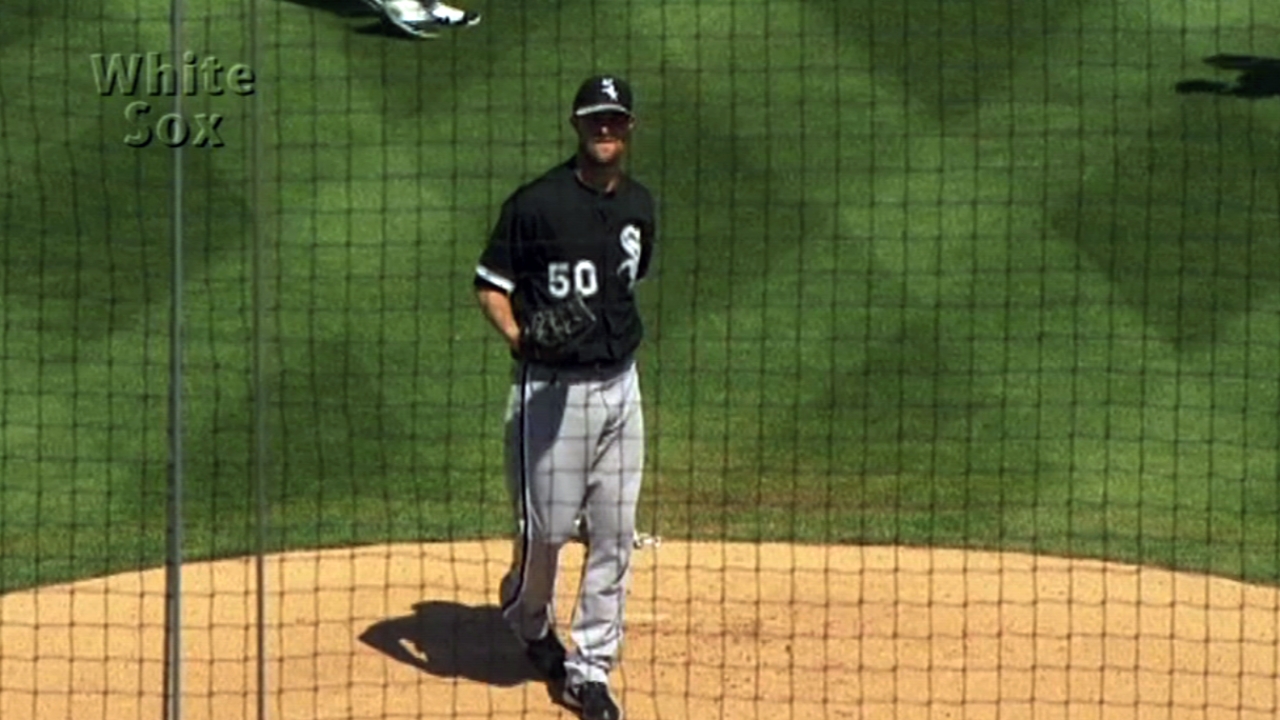 TORONTO -- Left-hander John Danks, who is recovering from arthroscopic shoulder surgery, continues to make positive strides in his road to recovery.
The 28-year-old tossed six innings in an extended spring training game on Monday in Arizona and manager Robin Ventura was encouraged by the results.
Ventura said his velocity is getting better -- it was clocked as high as 89 mph his previous outing -- and that Danks is scheduled for another start on Saturday.
"He threw fine, it's a positive report," Ventura said. "People that have seen him are having positive reports. He's just feeling stronger and it's probably coming out of his hand a little better."
Danks' four-seam fastball has averaged a tick over 92 mph throughout his six-year career but dropped down to a shade above 90 in his abbreviated 2012 season, according to Brooksbaseball.net.
While there's still no timeline for Danks' return, Ventura said he will join the White Sox in the near future as a spectator. Ventura believes it will be good for him mentally to be around the clubhouse.
"He'll probably just come up and work out," Ventura said. "I think it's important for him to come and still be a part of us. It's good for our guys to be around him, too."
Danks has a 57-60 record with a 4.12 ERA in 159 career starts with the White Sox.
Chris Toman is a contributor to MLB.com. This story was not subject to the approval of Major League Baseball or its clubs.