Beckham resting before Tuesday surgery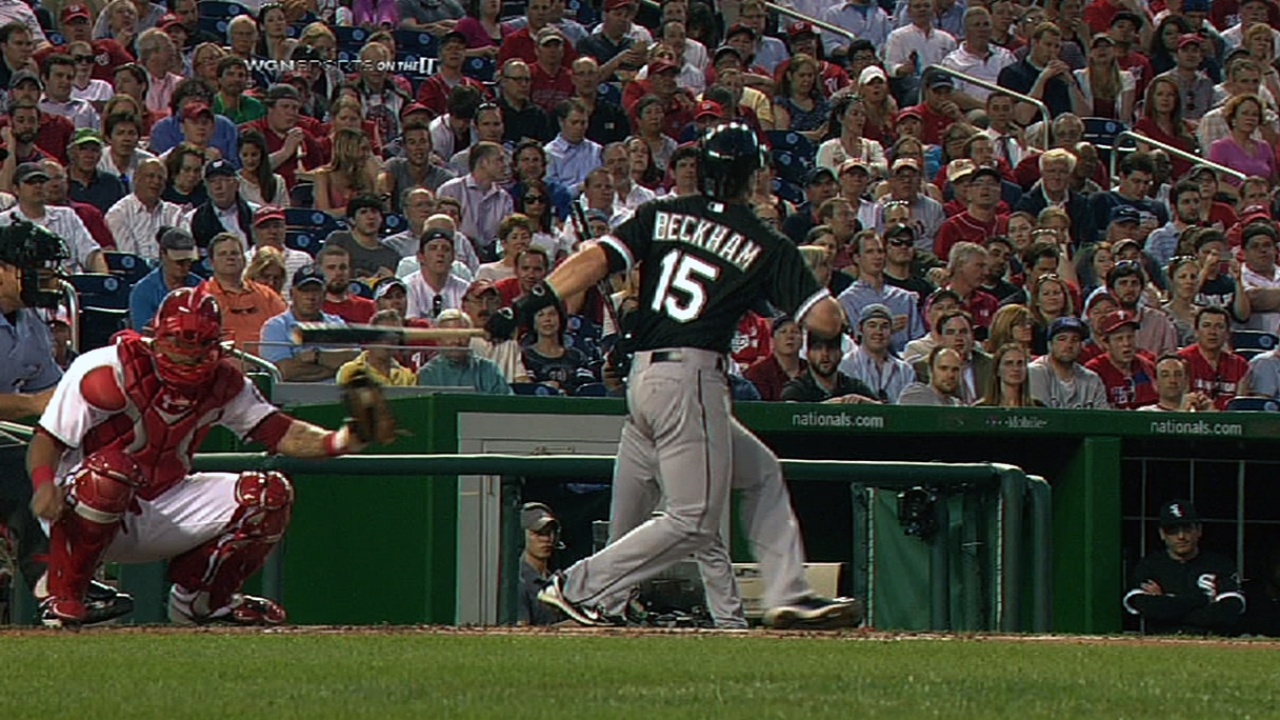 CLEVELAND -- Gordon Beckham will have a little down time in Cleveland before surgery is performed Tuesday morning on his left wrist. The White Sox second baseman returns to Chicago on Wednesday morning and hopes to be out no longer than six weeks, which is the projected absence for a hamate fracture recovery.
"At the worst I'm thinking June 1," said Beckham on Sunday morning. "You do the numbers. Six weeks from April 16 [the surgery date] it's about the 30th of May, so I'm thinking by the end of May I'll be playing games at least.
"I would hope by June. But it [stinks]. There's nothing I can do about it. Just got to get well."
Beckham has no doubt that he'll be able to replicate that same good feel at the plate and in the field present from the start of the season, even if it is six weeks before he can come back. He also finds it just as difficult to watch the White Sox struggle, a team winless in its last five entering Sunday, as he did to actually be part of those struggles on the field at times.
"I'm obviously frustrated with the way I felt and also the way that we've done since," Beckham said. "It is what it is, but it's tough to watch that's for sure. I'd rather be there at least trying to help.
"There's nothing I can do about this. I'm positive. I'm in a good spot. It's not like something I really could prevent. It was going to happen if it was going to happen and I don't worry about that. I really feel like I know what I'm doing, so I feel like it's going to take some time to get back in the swing of it.
"Some Minor League games, some rehab games," Beckham said. "I feel like I'll be right, maybe not right back where I was but I mean, I'll have a good chance to get back there really quick."
Scott Merkin is a reporter for MLB.com. Read his blog, Merk's Works, and follow him on Twitter @scottmerkin. This story was not subject to the approval of Major League Baseball or its clubs.