Dunn struggling to drive in runs consistently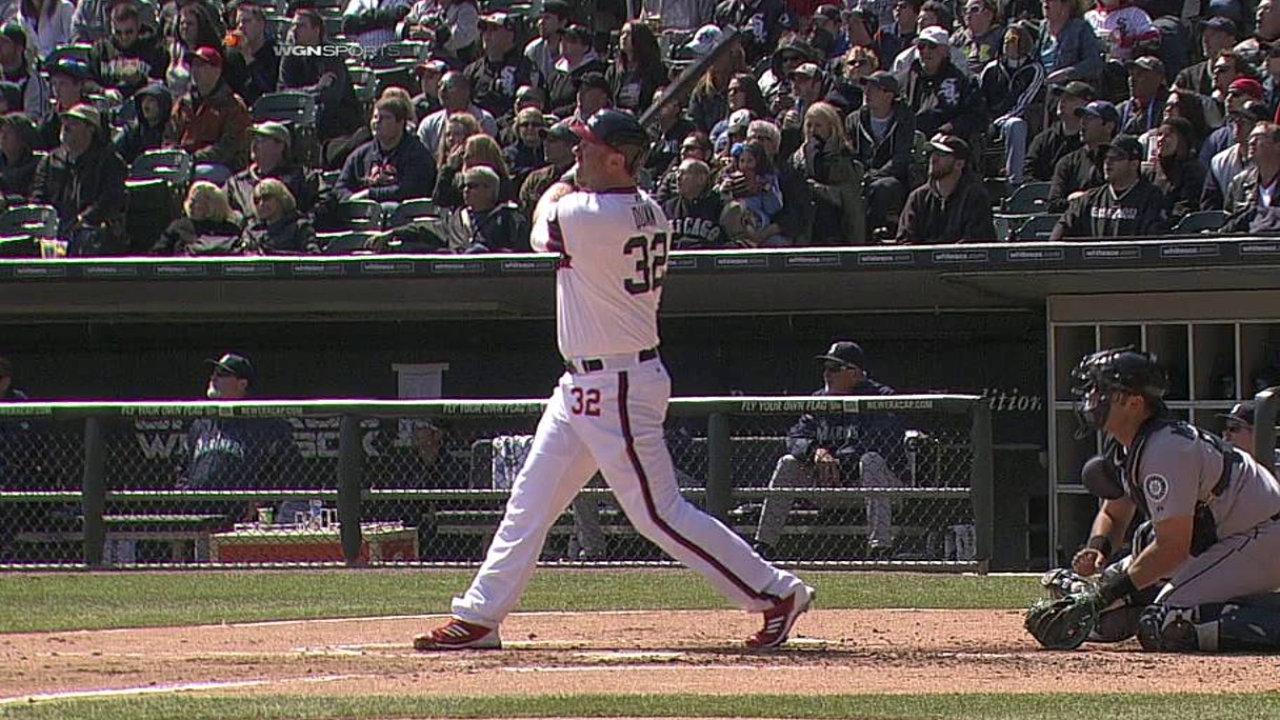 CLEVELAND -- Adam Dunn seemed to be a bit tough on himself following the White Sox 1-0 loss to the Indians on Friday, saying he had been "terrible" through the first 10 games.
After all, the entire White Sox offense has struggled this season to come up with the big hit. But with run production serving as Dunn's primary focus, he takes his shortcomings personally.
"That's what I care about," Dunn said. "If I'm not driving in runs or scoring runs, that's where I have a problem. I'm not doing it now and it better turn around quick.
"I do feel good at the plate. It's just frustrating for me when I leave so many guys on base and don't drive them in. You know, it's like three or four of these games, personally I had a chance to break it open or tie it or whatever and I haven't been able to get the hit yet."
Dunn went 0-for-4 with two strikeouts on Saturday, although he just missed a first-inning homer, and is now hitting .146 with two homers and five RBIs. He's hitting .182 with four RBIs with runners in scoring position. The designated hitter has noticed fouling off more pitches than usual, pitches he usually puts in play, which is a sign, in Dunn's mind, of not swinging the bat as well as he could.
"I'm out in front a little bit or the ball is beating me a little bit," Dunn said. "I need to find that happy medium and start hitting the ball hard.
"Again, that's what we are talking about what I do, that's my thing. Scoring runs and driving in runs. When I have chances to open games up early or late and not get it done, that wears on me a little bit."
Scott Merkin is a reporter for MLB.com. Read his blog, Merk's Works, and follow him on Twitter @scottmerkin. This story was not subject to the approval of Major League Baseball or its clubs.