Flowers not worried about recent slump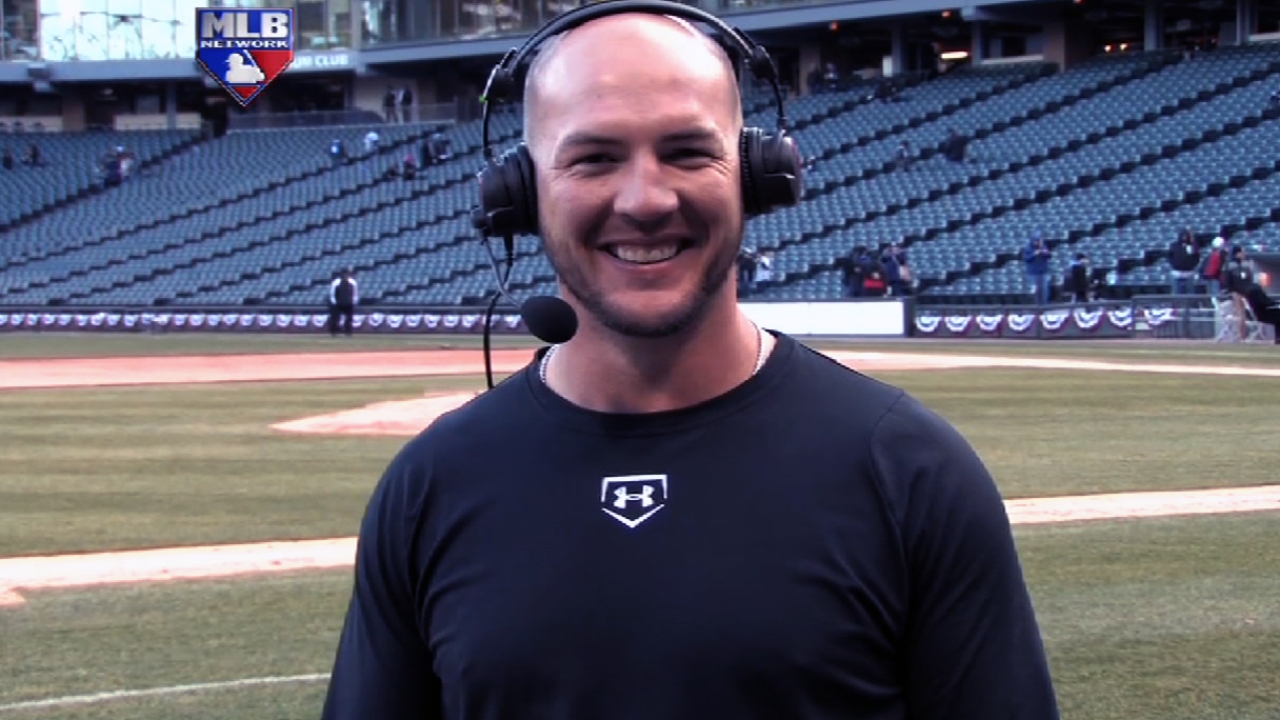 CLEVELAND -- Just as White Sox starting catcher Tyler Flowers wasn't ready to accept American League Most Valuable Player honors after five hits in his first 12 at-bats this season, he isn't about to panic over his 2-for-23 funk.
So what's missing in Flowers' mind over these past six games?
"Hits," said Flowers with a laugh.
"They've made some good pitches, and I've expanded my zone a little bit sometimes with some of the strikeouts and all. I really pretty much feel the same. I've had good swings and good pitches to swing at off of quality pitchers. I put some decent hit balls in play and they haven't found holes.
"Really not much to worry about yet. Just continue to grind it out and have quality at-bats."
Although Flowers, who went 0-for-4 with three K's on Saturday, ideally would like two or three hits every game, the backstop won't base his day's success solely on what he does with the bat.
"That really isn't the determining factor for me having a good or bad day," Flowers said. "It's more about us winning and pitchers having good starts and throwing the ball effectively to give us a chance.
"I'm very confident in what I can do and where I'm at right now. I just think it's a stretch where nothing has really gone my way with finding holes or getting good pitches to get a hold of. There will be plenty of stretches where you don't put hits together for a period of time. I definitely feel comfortable. I feel healthy, I feel fresh."
Scott Merkin is a reporter for MLB.com. Read his blog, Merk's Works, and follow him on Twitter @scottmerkin. This story was not subject to the approval of Major League Baseball or its clubs.