Despite odd year, Rios feeling at ease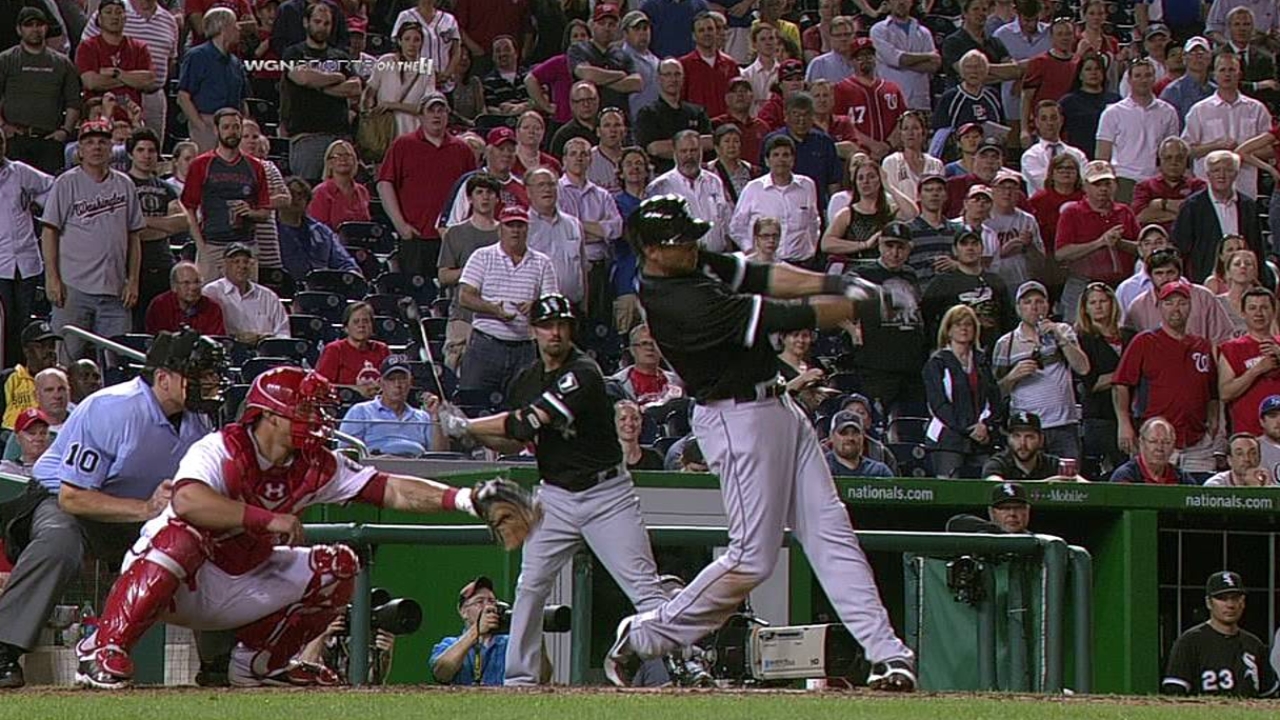 CLEVELAND -- Alex Rios does not need to have the statistics recited to know the quiet concern people had about him coming into this season.
Over the last four years, the White Sox right fielder has alternated bad seasons with good. And after Rios produced the best effort of his career in 2012, the question is whether he found something in his swing and his game to carry into a successful 2013, or would the odd-year struggles of 2009 and 2011 be repeated?
It was a question for those outside the organization, but not for Rios and the White Sox.
"I don't really listen to those things," Rios said. "It's something, it's irrelevant to me. I don't think ballplayers have tendencies, so I don't really listen to it or look at it in any way. It doesn't matter if you had a good year or bad year.
"Every year is different. You can do so many other things that are different compared to other years."
Thanks to his first-inning single off the left field wall in Friday's 1-0 loss to the Indians, Rios has now hit in all 10 games this season and has a 16-game hitting streak dating back to Sept. 26. He was hitting .410 with a 1.260 OPS and had picked up three outfield assists in right field during the first three games of this 10-game, three-city road stretch, supplemented by two great running catches during Friday's tough setback.
But it has been Rios' ability to handle struggles that have helped him in part to find more consistent success.
"I've become a better ballplayer and a better person too," Rios said. "When I was younger, I would take my at-bats to my defense and at home too. I would be thinking about it at home. Now, you get to know yourself better and you know how to ease things up a little bit more.
"You just want to focus on simple things when you are at the plate. You just want to obviously see the ball and hit it and leave behind all the mechanics and all the stuff that are related to hitting, so that's what I'm trying to do. Simplifying things and go out there with a good plan and a good approach."
Scott Merkin is a reporter for MLB.com. Read his blog, Merk's Works, and follow him on Twitter @scottmerkin. This story was not subject to the approval of Major League Baseball or its clubs.