Thigpen filling in as White Sox pitching coach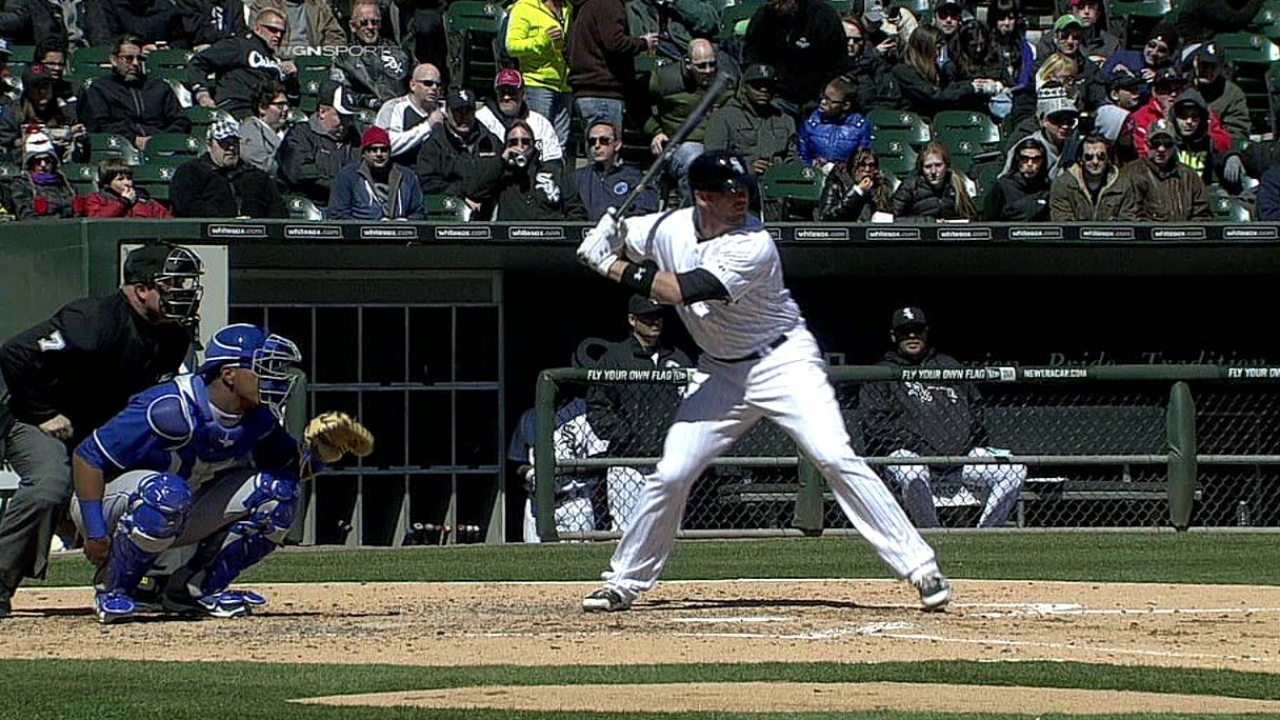 WASHINGTON -- White Sox pitching coach Don Cooper missed his third straight game as he recovers from a case of diverticulitis at Inova Hospital in northern Virginia.
Cooper will not be with the team for the rest of the 10-game, three-city road trip to Cleveland and Toronto because he will continue his recovery at home in Nashville once released from the hospital. Bullpen coach Bobby Thigpen will serve as pitching coach in his absence, with Curt Hasler, the organization's pitching coordinator, joining the team in Cleveland to assist Mark Salas in the bullpen.
"[Hasler] is a guy who has been around at least as long as I've been here. Everyone seems to respond pretty well to him, too," White Sox catcher Tyler Flowers said. "The communication is still open with Coop and Thiggy and everybody.
"We just kind of talked about the game plan. Coop goes over the scouting reports every day, that's more so what we go by. He always has good tidbits and extra information, too. I'm sure Thiggy is well educated in that department as well."
Thigpen replaced Juan Nieves as the White Sox bullpen coach for the 2013 campaign, with Nieves getting the pitching coach job in Boston, but previously served four years as pitching coach for Class A Winston-Salem (2009-11) and Double-A Birmingham (2012). His goal simply is to keep everything running the way it has been, with a bullpen featuring an American League-leading 1.80 ERA and ranking second with an opponents' average of .198 entering play Thursday.
"The only difference is the simple fact he's not here. We talk every day. We're going to talk tomorrow, obviously," Thigpen said of Cooper. "Thankfully, he's feeling a little bit better. The quicker he can get back, the better. He's part of the team, the pitching coach. It's weird. Basically, we talk about the same stuff, keeping the guys on the same track they're on."
"You never know what's coming," White Sox manager Robin Ventura. "It's one of those, the game never stops. Guys with injuries and getting sick, it's tough."
Flowers quipped that life is a little different without Cooper "yapping" in his ear between innings, either positive or negative.
"Thiggy is starting to get the hang of it," said a smiling Flowers. "He was yapping at me yesterday a little bit. Hopefully, Coop recovers well and quickly."
Scott Merkin is a reporter for MLB.com. Read his blog, Merk's Works, and follow him on Twitter @scottmerkin. This story was not subject to the approval of Major League Baseball or its clubs.