Beckham to miss time with nerve irritation in wrist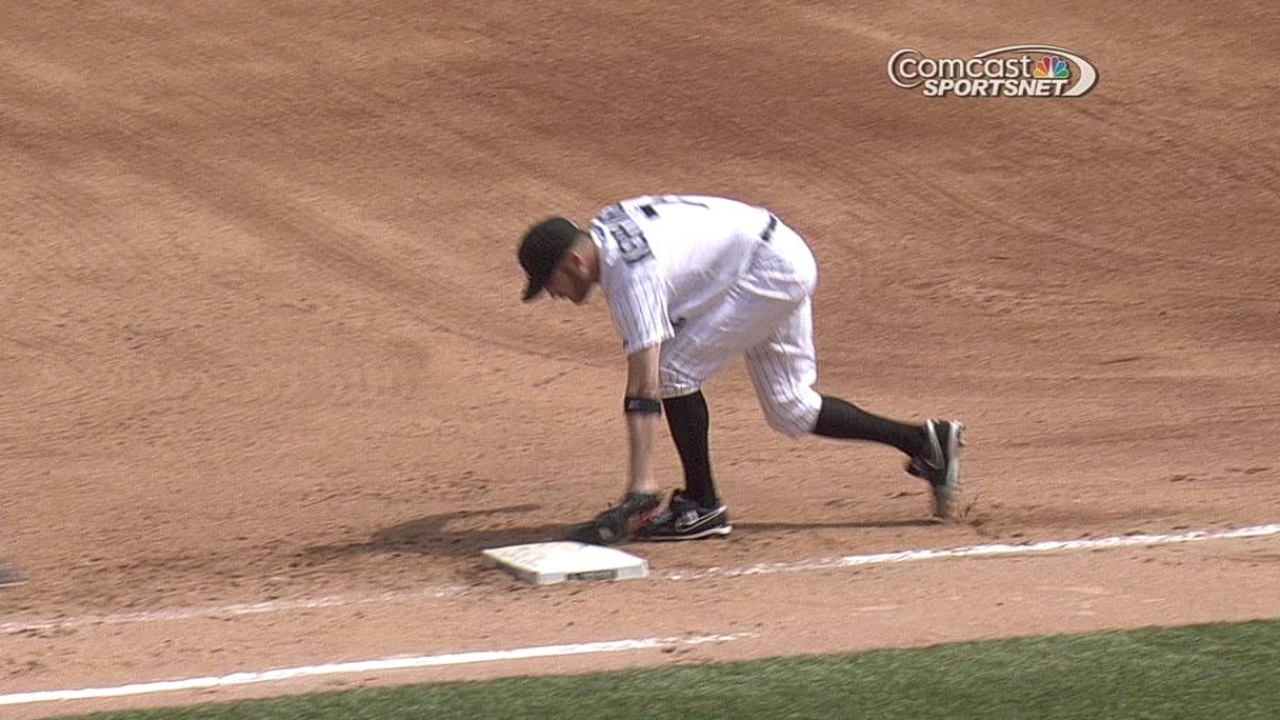 WASHINGTON -- Second baseman Gordon Beckham will be out of action on Wednesday and could be sidelined longer after suffering nerve irritation in his left wrist during a second-inning at-bat against Gio Gonzalez in Tuesday's 8-7 loss to the Nationals.
Beckham exited the game before the Nationals went to the plate in the third, replaced by Angel Sanchez, who made his White Sox debut.
"On the 2-1 pitch is when I felt it. I knew something was wrong," said Beckham. "I stepped out and took a swing, and I kind of realized it wasn't going to be a good swing.
"Obviously, I swung at the next pitch and got out of there. Just some pain in my left wrist."
X-rays showed no structural damage in the left wrist, although an MRI had not yet been performed. Manager Robin Ventura indicated that Conor Gillaspie would start at third on Wednesday, with Jeff Keppinger moving to second, as Beckham's definite return is unknown.
"Probably not tomorrow for sure," said Ventura. "Then, after that, [we'll] kind of check him on a day-to-day basis."
"I've been icing it for the last four hours, or however long we've been out. I've been doing a lot of contrasts," Beckham said. "There's no structural damage, but there is definitely some pain. It's going to take a couple of days. It hurts now just standing here."
Scott Merkin is a reporter for MLB.com. Read his blog, Merk's Works, and follow him on Twitter @scottmerkin. This story was not subject to the approval of Major League Baseball or its clubs.