Pitching coach Cooper hospitalized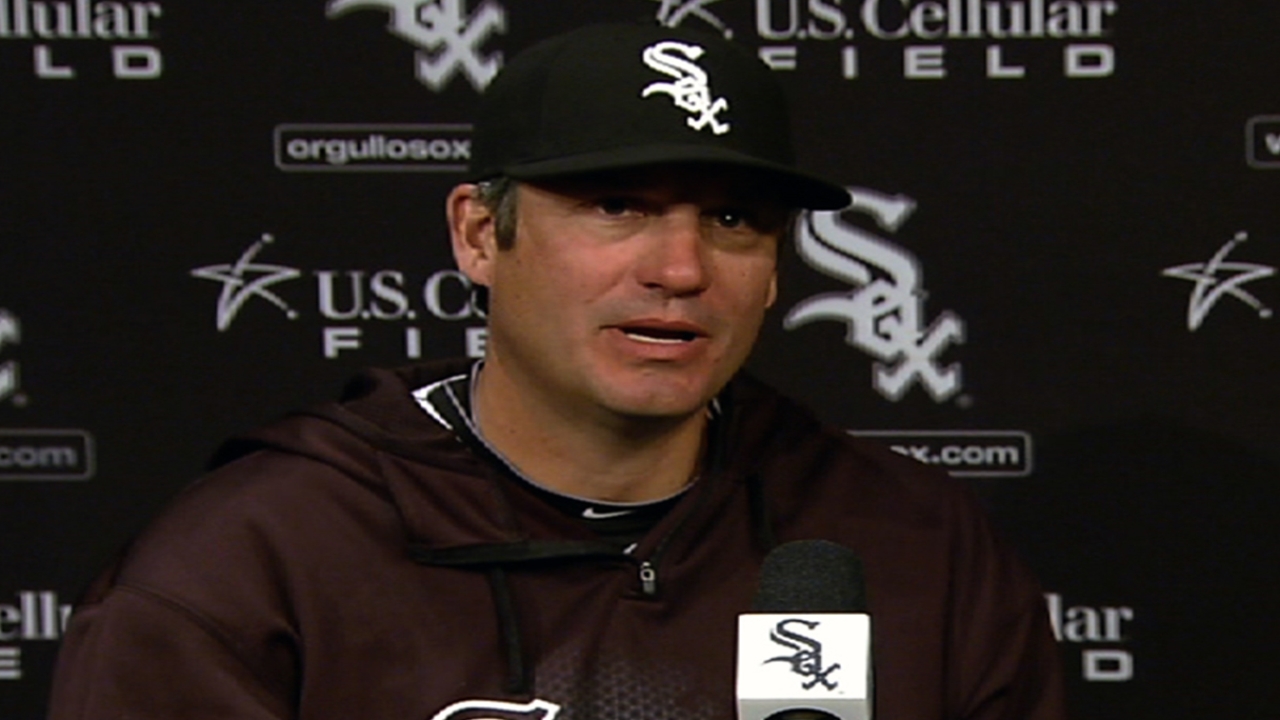 WASHINGTON -- Pitching coach Don Cooper was hospitalized on Tuesday morning in Arlington, Va., because of pain in his lower abdomen apparently caused by diverticulitis.
In Cooper's absence, bullpen coach Bobby Thigpen moved to the dugout, and bullpen catcher Mark Salas ran things in the bullpen. Cooper is not expected to be out for any extended period of time.
"They are still doing studies and treating him," said general manager Rick Hahn of Cooper. "But it's conceivable he'll be back as soon as tomorrow, and if not, a few days after that. This is a non-baseball injury, so it's a little tougher to put a time frame on it.
"[White Sox head athletic trainer] Herm [Schneider] got him to the hospital this morning, and he's getting treatment overnight."
If there's ultimately a longer absence for Cooper, the White Sox might seek approval to add someone from the organization to the staff, though that's not something the team is considering.
Manager Robin Ventura admitted that the continuity of how they do things will be a little different without Cooper, although Thigpen has a great deal of input into the team's pitching. Ventura also mentioned with a smile that Coop isn't feeling great but "he can still talk."
"He might have got a Funk 49 the other night at the Joe Walsh concert," said Ventura, referring to the Bob Seger/Joe Walsh concert the two attended on Saturday night at the United Center in Chicago, pointing out one of Walsh's most famous tunes. "I don't know if they can treat that."
Scott Merkin is a reporter for MLB.com. Read his blog, Merk's Works, and follow him on Twitter @scottmerkin. This story was not subject to the approval of Major League Baseball or its clubs.