National League rules relegate Dunn to the bench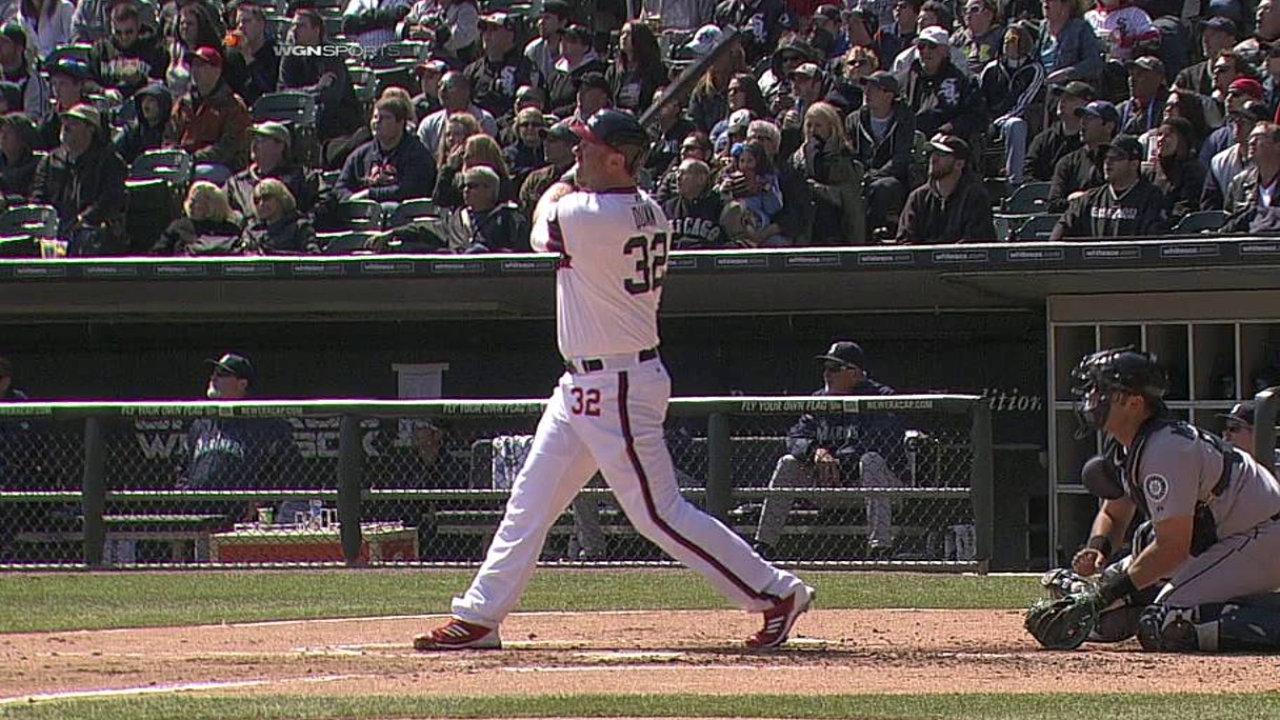 WASHINGTON -- With the White Sox taking part in their first Interleague contest of 2013 on Tuesday night and also facing their first left-handed starter of the campaign, left-handed-hitting designated hitter Adam Dunn didn't get a starting chance in his old stomping grounds.
Having a day off, or possibly more, after just six games is a strange side effect of these early contests with National League teams, according to Dunn.
"I didn't know how that was going to be, and now I do know. It's not good," said Dunn, who held court with the Nationals media for an extended period prior to the series opener. "It's tough. You've got six games under your belt, and I've got to sit today and maybe tomorrow and maybe the next day.
"Obviously, everyone wants to be out there, and it's tough when you are kind of feeling pretty good at the plate early. You want to keep it. But you can't play 10 [players]."
Dunn probably will get a chance in left field either Wednesday or Thursday, or both, with right-handers Jordan Zimmermann and Dan Haren getting the starts. The slugger's absence simply is part of the American League way of life in NL ballparks.
"The way American League teams are built, there's always one guy who is going to be left out and have to take a few days off," manager Robin Ventura said. "It's not always that easy for him. He's feeling pretty good, and he has to sit.
"He's looking forward to playing the field. He felt he deserved a little more after his Spring Training. It's still a possibility he'll be in there tomorrow, probably more than likely."
During the 2009 and 2010 seasons, Dunn averaged 38 homers and 104 RBIs as a member of the Nationals. He's happy for Washington's success, with plenty of friends still part of the roster, and Dunn is happy for the Nationals fans as well.
"No matter what, good, bad, the fans were fans, and they really enjoyed having a big league baseball team in Washington," he said. "They came to the park every day, and whether it was 10,000 or whether it was 30,000, they came to root and cheer for the Nationals."
Scott Merkin is a reporter for MLB.com. Read his blog, Merk's Works, and follow him on Twitter @scottmerkin. This story was not subject to the approval of Major League Baseball or its clubs.