Series win over Royals isn't season-maker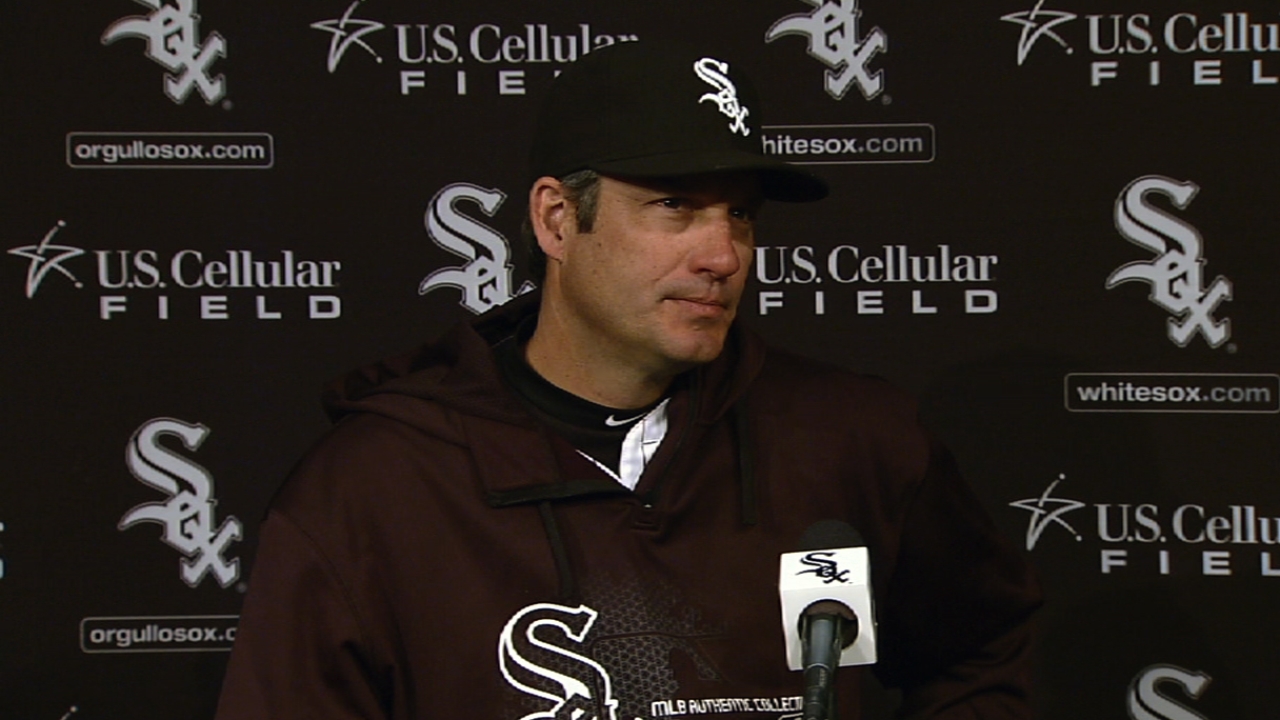 CHICAGO -- Beating the Kansas City Royals was not a common occurrence for the 2012 White Sox. Try just six victories out of 18 games.
So taking this opening series against a Royals squad expected to contend with the White Sox for a playoff spot stands as meaningful. But clearly one strong series does not a season make in the course of a 162-game ledger.
"Don't just give us the pennant yet," White Sox designated hitter Adam Dunn said with a smile. "I don't care how good we've played, you can't put too much stock into it until you get a real good sample."
According to seasoned veterans such as Dunn and reliever Matt Thornton, somewhere around 50 games or six weeks in gives you a better feel of what kind of team you have. But under the managerial regime of Robin Ventura, the focus never gets further ahead than the game at hand.
"It's something that Robin and [bench coach] Mark [Parent] have kind of instilled on us," Thornton said. "It doesn't matter how we've started out, what yesterday was or what tomorrow is. It's about right now, and preparing right now and doing your best to help the team right now."
Just as the White Sox certainly don't feel overconfident because of this opening American League Central success, they aren't exactly overlooking the Royals because of their first series shortcomings.
"That's a way better team than it was last year," Dunn said. "We feel like we are probably a little better too because a lot of guys got experience they didn't have.
"Jake [Peavy] and Chris [Sale] shut them down, and that's a really good offense to shut down. They absolutely shut them down. A lot of credit goes to those guys."
Scott Merkin is a reporter for MLB.com. Read his blog, Merk's Works, and follow him on Twitter @scottmerkin. This story was not subject to the approval of Major League Baseball or its clubs.