Ventura maintains bunt call was right decision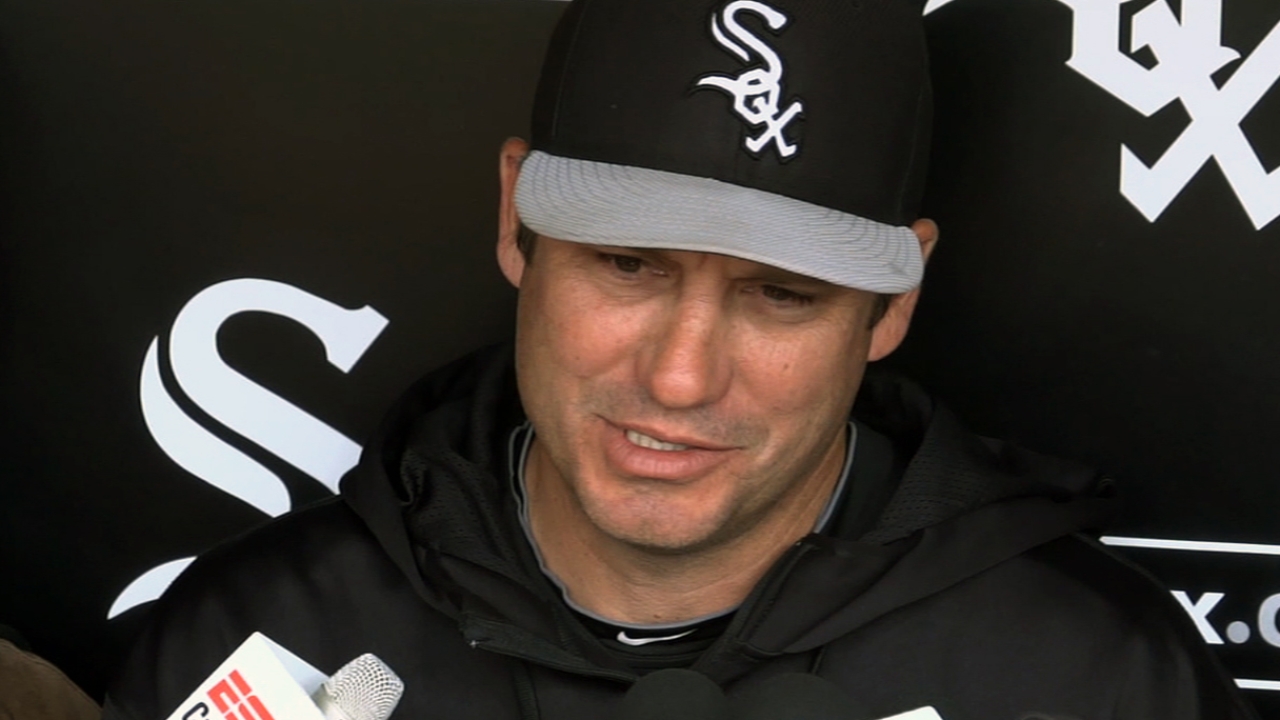 CHICAGO -- With two runners on and none out in the seventh inning of Wednesday's 5-2 victory over the Royals, White Sox manager Robin Ventura elected to have Alejandro De Aza bunt the runners over. Ventura said the move wasn't a no-brainer, but with an adept bat-handler such as Jeff Keppinger on-deck behind a good bunter such as De Aza, Ventura liked the chances of giving his bullpen another insurance run.
Basically, he had confidence in the hitters behind De Aza.
The plan didn't work, primarily because Tyler Flowers was thrown out at home trying to score on a wild pitch from Royals reliever Luke Hochevar, meaning Keppinger's line drive to right represented the third out instead of a sacrifice fly. But Ventura stands firmly behind his decision and isn't worried about Sabermetrics detractors who don't like giving up outs in general.
"Well, they're not sitting in my seat either," Ventura said with a wry smile. "There's a lot of those guys out there, but they're not sitting in this seat and they're not sitting in this dugout. So it's a different feel when you're a player or a manager than it is just to sit there and write numbers down on a piece of paper."
Scott Merkin is a reporter for MLB.com. Read his blog, Merk's Works, and follow him on Twitter @scottmerkin. This story was not subject to the approval of Major League Baseball or its clubs.