Flowers believes average can complement power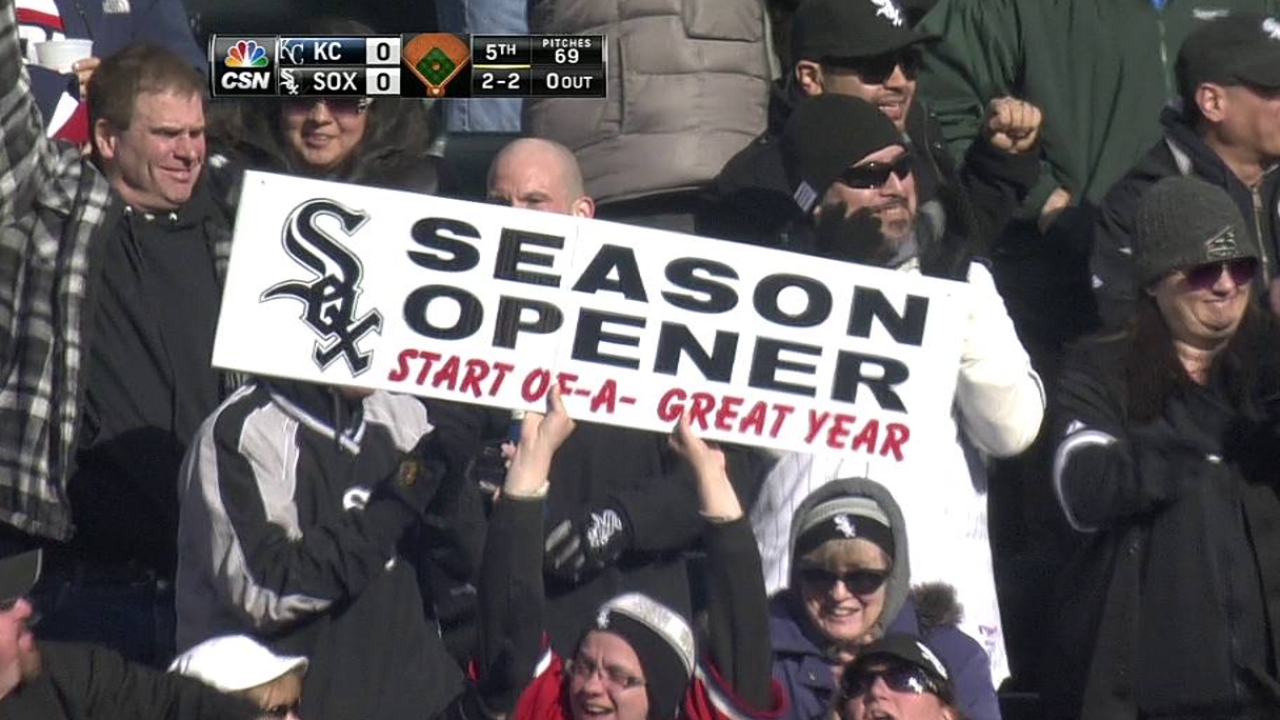 CHICAGO -- Tyler Flowers' offensive production in Chicago's pair of season-opening wins against the Royals fits right into what people seem to expect from the backstop.
Two home runs and two strikeouts -- a lot of power and a lot of swings and misses. Nobody on the White Sox denies that Flowers will hit his fair share of home runs to go along with numerous at-bats in which he doesn't make contact, but Flowers also believes he can post a solid batting average.
"I don't plan on accepting hitting .220 or .230. The goal is much higher than that," said Flowers, who is a career .275 hitter at the Minor League level and .207 in limited big league time. "So that's the plan. I think making adjustments is going to be a big key to having success."
White Sox hitting coach Jeff Manto feels that Flowers' game-winning homer to left-center field Monday off Royals starter James Shields was a good sign, since Flowers' power base is mostly to right-center and center field. Flowers pulled another homer Wednesday against Ervin Santana, sending a solo shot into the left-field seats.
Manto added that Flowers has the chance to be a plus-hitter simply by getting regular at-bats. His most extensive big league experience came last season, when he had 136 at-bats in 52 games.
With those at-bats, though, pitchers will get a better handle on how to neutralize Flowers. So finding consistent success goes back to making those adjustments on the fly.
"There's going to be a more accurate report the more I play, and I'll have to recognize what teams are trying to do and try to adjust to that," Flowers said. "Deter them from trying to continue to exploit whatever weakness it is they find to get them back to somewhere where I want the pitches."
"He has a lot of good plate discipline. He's aware of the strike zone," Manto said of Flowers. "He has the ability, just knowing him through the Minor Leagues. He's definitely cognizant of what's going on. He doesn't have many moving parts in his swing anymore. That combination allows me to believe he's going to be better than average."
Scott Merkin is a reporter for MLB.com. Read his blog, Merk's Works, and follow him on Twitter @scottmerkin. This story was not subject to the approval of Major League Baseball or its clubs.