Looking healthy, Crain earns spot on roster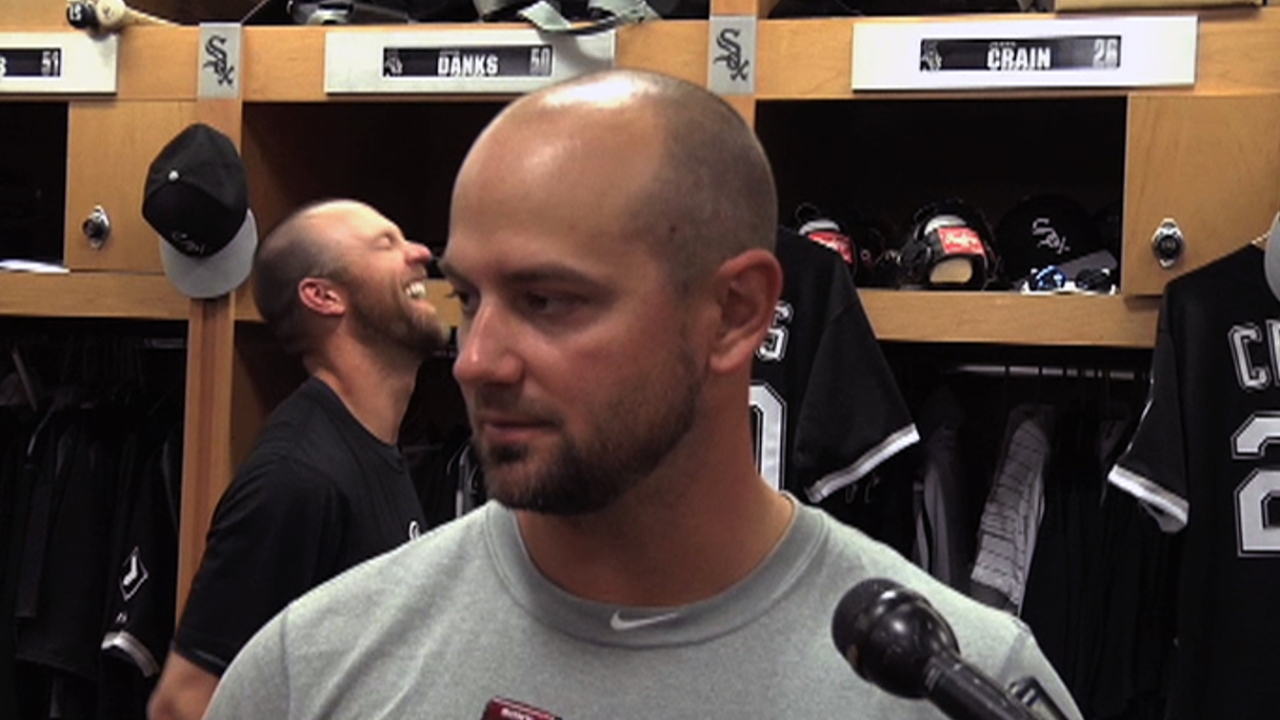 MILWAUKEE -- White Sox manager Robin Ventura made it official Saturday morning -- Jesse Crain has made the Opening Day roster.
Crain reported no ill effects on Saturday from his 11-pitch outing on Friday night, an appearance where he threw nine strikes and looked like the effective right-hander he was last season.
"Everything's good, so he made the team," Ventura said before the White Sox closed Spring Training with a game against the Brewers at Miller Park. "That's a big hurdle for us as far as making the decision on him. He's available for Monday."
Crain missed much of Spring Training with a strained right abductor and had pitched tentatively in three outings in Arizona. He looked much better against Milwaukee on Friday.
"He looked like you would think as far as his effort and velocity and all that," Ventura said. "It was a comforting inning to watch him pitch."
Crain was 2-3 with a 2.44 ERA in 51 relief appearances last season.
Joe DiGiovanni is a contributor to MLB.com. This story was not subject to the approval of Major League Baseball or its clubs.