Velocity final piece of Peavy's comeback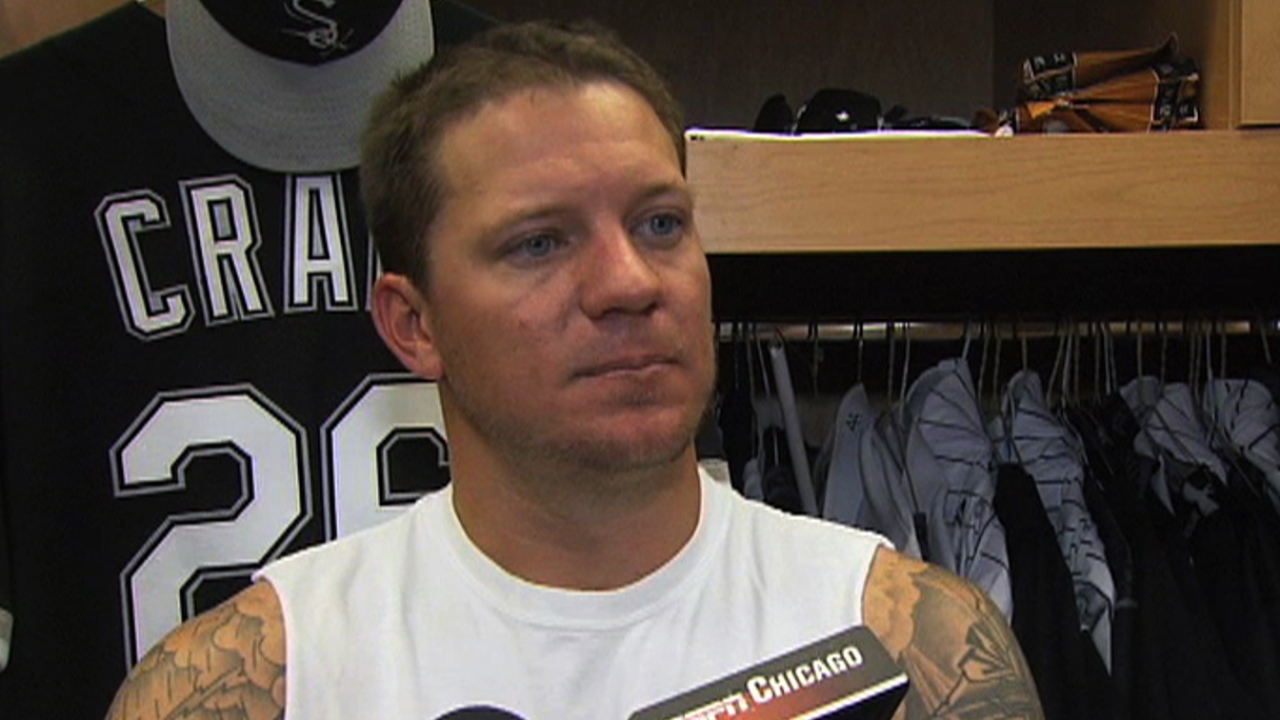 GLENDALE, Ariz. -- Along with feeling great throughout his Cactus League work, Jake Peavy has noticed a slight uptick in velocity. The right-hander, who makes his final Cactus League start in a Minor League game on Thursday at Camelback Ranch before taking the mound Wednesday against the Royals in Chicago, got up as high as 94 mph and was regularly near 93.
Peavy's average velocity was 90.7 mph in 2012, 90.4 in 2011 and 91.1 in 2010, when he had season-ending surgery for a detached lat, compared to 93.9 in 2007 when he won the National League Triple Crown of pitching with the Padres, according to Fangraphs.com. The 12-year-veteran is not big on radar readings, but he likes the position he's currently in as opposed to trying to find any way possible to retire hitters as he was in 2010 and '11.
"When you are used to pitching a certain way and being able to do certain things with the baseball and you go out and can't do these things, you have to find ways to reinvent yourself and get guys out," Peavy said. "Is that fun? Absolutely not.
"I pitched so long one way. Is it fun when that happens and you've just been traded to another team? It's awful. But we've weathered the storm as best we could. It wasn't pretty at times, but at the end of the day we came through it. You learn a lot in those times. You learn a lot about your teammates, people who care about you. You learn a lot about yourself."
There has been nothing different employed by Peavy to change the velocity, aside from being more than two years removed from his July 14, 2010, surgery. Changing speeds on almost every pitch remains key for Peavy, but the velocity gain certainly won't hurt a pitcher who threw 219 innings and four complete games last season.
"You want to vary the number on your breaking balls. You want to vary the number on your fastballs," Peavy said. "So, I'm excited that it might potentially be a little bit more there because hand speed is important. When your fastball is a little bit harder, your hand speed is good and your breaking ball will be a little bit sharper.
"If I can get back close to some of the numbers I used to do in San Diego, you would think my stuff would be a little bit better, which translates into a little more success. I feel fortunate. I hated to have to go through it, but in life you learn in everything you go through. It was a good learning experience."
Scott Merkin is a reporter for MLB.com. Read his blog, Merk's Works, and follow him on Twitter @scottmerkin. Tyler Emerick is an associate reporter for MLB.com. This story was not subject to the approval of Major League Baseball or its clubs.