Crain ready to return to Cactus League action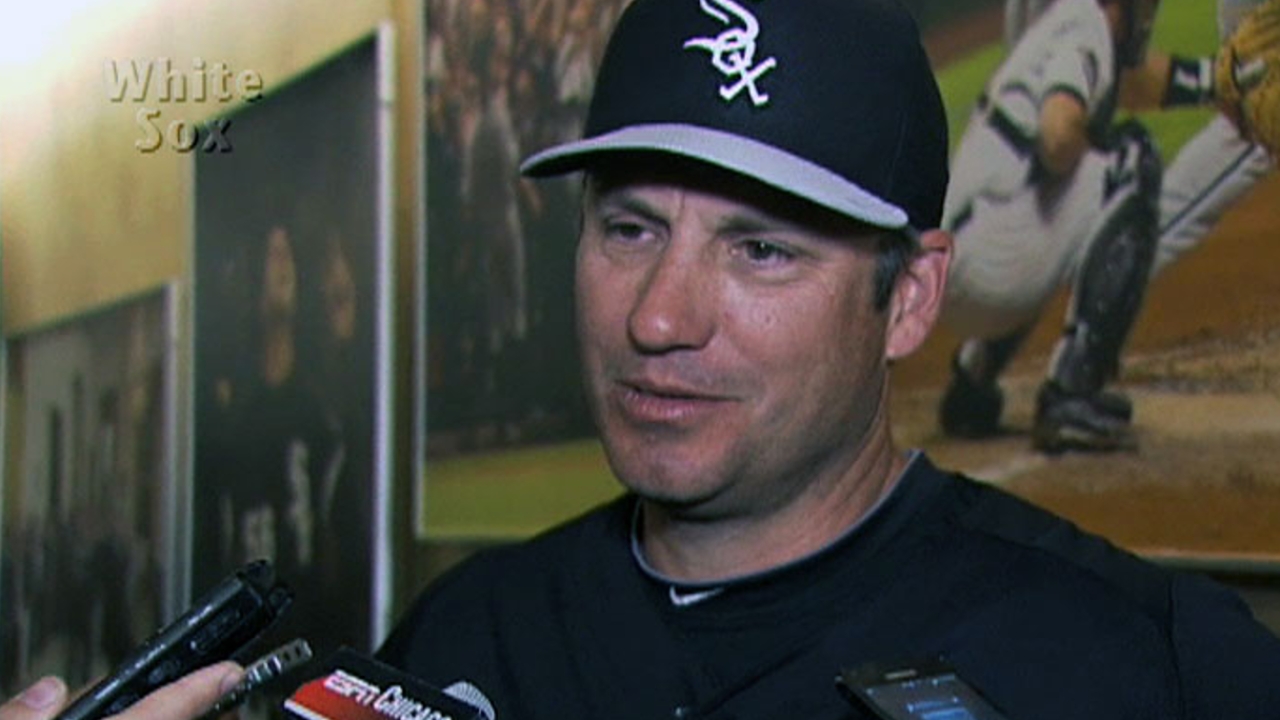 GLENDALE, Ariz. -- News from White Sox reliever Jesse Crain's appearance in a Saturday afternoon Minor League game was much more positive than it was after his previous outing on Wednesday.
Crain, who hasn't appeared in the Cactus League since Feb. 25, felt the muscle strain in his upper right leg after about 10 pitches on Wednesday. On Saturday, Crain went full force through six outs and 20 pitches without any trouble.
"My leg didn't act up; I didn't feel anything," Crain said. "It felt good. I feel like it was a step forward for sure.
"I was trying to let it go today. I kind of went straight out there to the mound, didn't get a long toss or anything before. Was letting it go, throwing all my pitches, and I felt fine. It's about the best it's been so far."
Next up for Crain is a return to Cactus League action against the Angels on Monday. If he gets through that test and again on Wednesday against the Indians, then the veteran right-hander still has a chance to break camp with the White Sox.
Because it was a leg injury, Crain has been able to play catch and keep his arm in shape while he's been out of action.
"Even the times I got on the mound and my leg bothered me, I've still been able to at least pitch," Crain said. "For the most part, I feel like all my pitches will be there. It's just making my leg feel good."
"There's small steps you take," White Sox manager Robin Ventura said, "and this is really the first one of just making sure he's out of the woods. He looked fine. It's one of those, you just monitor and it looked a lot better today than it did a couple of days ago."
If Crain's pain reappears, the worst-case scenario is he starts on the disabled list, with Brian Omogrosso having the inside track for the vacant relief spot. Crain is prepared for the possibility, but not giving it much thought.
"You know it's a long season. It's a marathon; it's not a sprint," Crain said. "If it did bother me at the end of the week, it's better to get it taken care of early rather than late.
"Hopefully that's not the case. I've been around long enough to know you want to be there for most of the season. You don't want to push it and jeopardize the rest of the season. Today the way it responded it didn't feel tired or feel like it was overworked like it has in the past."
Scott Merkin is a reporter for MLB.com. Read his blog, Merk's Works, and follow him on Twitter @scottmerkin. This story was not subject to the approval of Major League Baseball or its clubs.