Morel optioned to Triple-A among cuts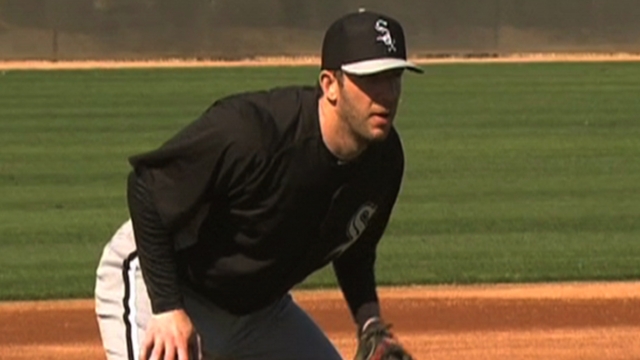 GLENDALE, Ariz. -- The White Sox optioned third baseman Brent Morel to Triple-A Charlotte on Tuesday morning, a move coming on the heels of his rough 2012 season that was cut short by a herniated disk.
"I don't think there's really much to say besides it [stinks], and it's not what you're looking for," Morel said. "I put in a lot of work and I'm feeling healthy again for the first time in a long time."
Morel hit .216 with a pair of homers in 37 at-bats this spring. His chances of making the club seemed to diminish when the club brought in Jeff Keppinger and Conor Gillaspie to help fill out the roster.
In playing 18 games, Morel said he feels like he got a fair shot at making the club. He doesn't feel like that opportunity is gone, even with his departure for Triple-A.
"It's just a matter of going down there, playing every day and getting at-bats -- just seeing if I can get back to where I was when I left off, and kind of force the issue down there," Morel said.
Morel, who hit .177 in 35 games last season, met with the club before Tuesday's workouts.
"They're really pleased with my attitude and how I've been playing, my health," he said. "It's just one of those things where there's not really enough room right now. I'm going to do what I can to go down there and play for however long it takes to kind of show them I'm healthy and playing well."
The White Sox also optioned reliever Deunte Heath to Triple-A, and they reassigned infielder Carlos Sanchez and pitchers Daniel Moskos and Zach Stewart to the Minors.
AJ Cassavell is a reporter for MLB.com Follow him on Twitter @ajcassavell. This story was not subject to the approval of Major League Baseball or its clubs.