Sale honored to start opener for White Sox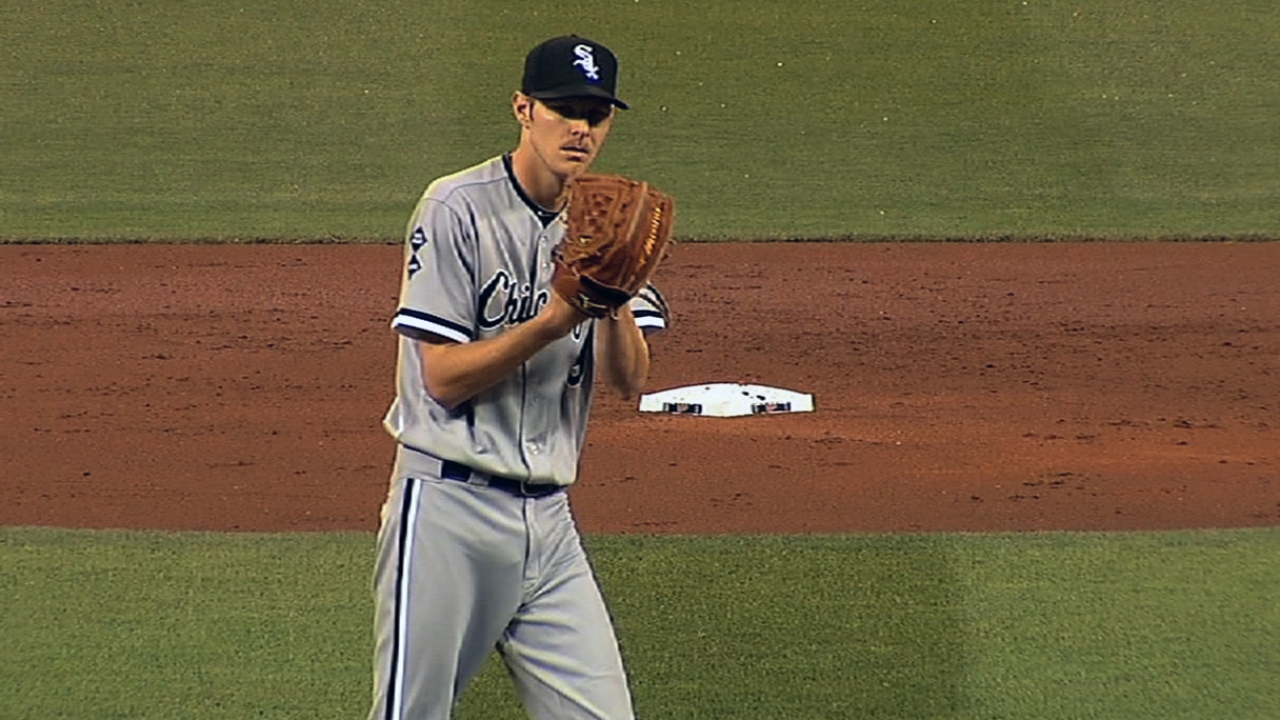 GLENDALE, Ariz. -- When White Sox left-hander Chris Sale met with reporters following his outing against the A's on Saturday, manager Robin Ventura had already told the southpaw he was going to be the club's Opening Day starter. But since the skipper hadn't made the announcement yet, Sale was forced to contain his excitement for another day.
On Sunday, however, the 23-year-old was able to talk about the honor given to him.
"My knees are shaking now just thinking about it," Sale said. "I'm definitely going to have to collect myself, stay focused and take a lot of deep breathes. The last couple of Opening Days, I've been a kid in a candy shop. And now, being part of it, it could be overwhelming, but I'm going to do everything to collect myself and stay on an even plane. You know it's going to be electric, though."
The Opening Day announcement came a little more than a week after Sale, who went 17-8 with a 3.05 ERA in 2012, signed a five-year, $32.5 million contract with the White Sox.
"I called my dad the other day and said, 'When am I going to wake up?'" Sale said. "I'm certainly appreciative of everything. I know what's happened doesn't come to everybody."
Sale added that he will likely throw around 100 pitches in his next start before dialing it back in his final outing of the spring, which will give him six days of rest going into Opening Day on April 1 vs. the Royals.
Even if he didn't receive the nod, Sale said he would've left Spring Training with the same mindset, knowing every other starter in the rotation is fully capable.
"I'm really excited about it, just trying not to look too hard into it, not to make it bigger than it is," he said. "We have faith in everyone."
So far this spring, Sale has thrown 12 1/3 innings, allowing six runs while striking out eight.
Tyler Emerick is an associate reporter for MLB.com. This story was not subject to the approval of Major League Baseball or its clubs.