Crain feeling confident after pitching in 'B' game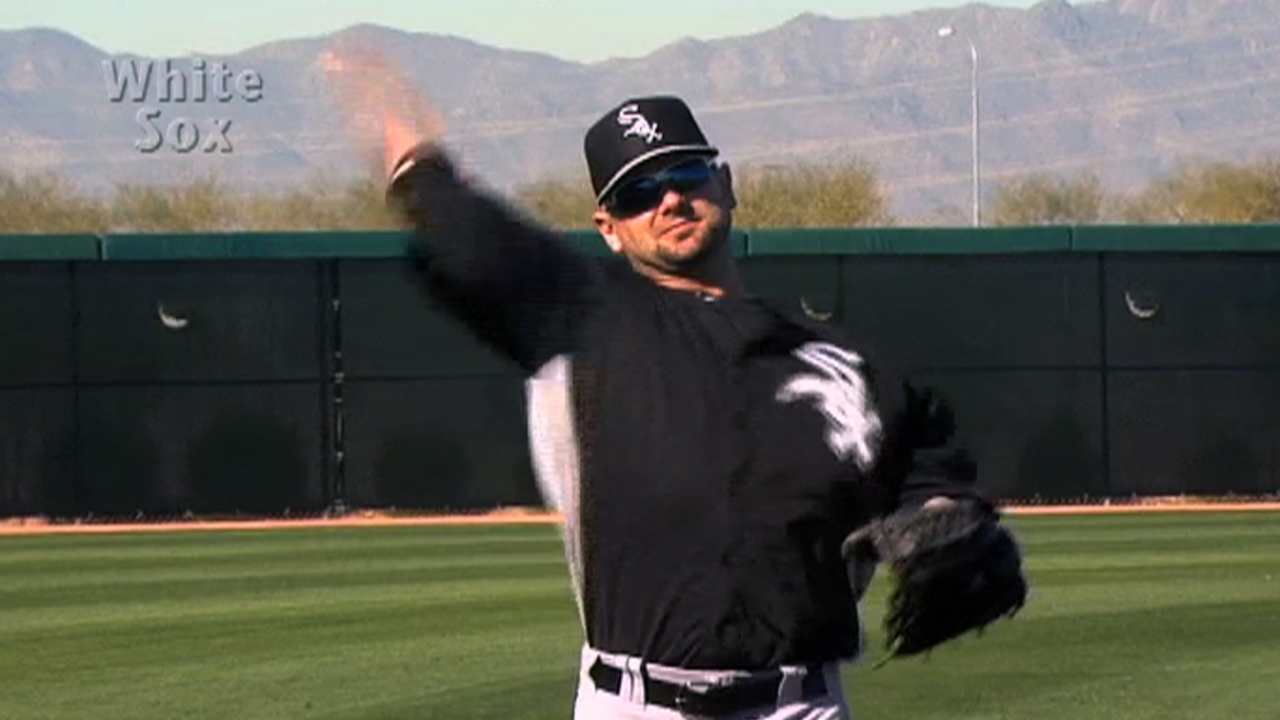 GLENDALE, Ariz. -- Still making his way back from a strained right adductor, Jesse Crain was one of three White Sox arms on the 40-man roster who pitched in a "B" on Sunday against the Rockies at Camelback Ranch.
Crain, who hasn't appeared in a Cactus League game since Feb. 25, tossed one inning, allowing two runs on two hits, including a home run. The reliever threw 17 pitches, nine of which went for strikes.
Despite the results, Crain felt good about his outing Sunday and thinks he'll be ready for Opening Day.
"I was a little nervous before, I didn't know how it would react, but today was a sign that it is healing and it is real close," Crain said. "It's definitely a step forward. The other day, I felt 80 percent [healthy], today I was up to about 90. I was just a little tentative mentally with a few pitches, so I was leaving some pitches up."
"He looked fine, he got through without any issues," manager Robin Ventura said. "I think you can project him getting back on track and getting into some games over here."
Crain also threw in a Minor League game on Friday and hopes to work again in the next couple of days.
"I think I'm very close, I'm just worried about feeling good, and not wanting to think about my leg when I'm out there," Crain said. "I still think about it a little bit, but as far from two days ago, it was a huge jump. Hopefully, next time I get back out there, I'll be even closer."
The right-hander boasted a 2.44 ERA over 48 innings last season for the White Sox.
Also pitching Sunday in the "B" game were Jose Quintana and Hector Santiago. Quintana gave up two runs while throwing 79 pitches over four innings, and Santiago tossed two frames and allowed a two-run homer.
"He's getting his innings in and getting his pitch count up," Ventura said of Quintana. "He's looking good. You want to make sure you get those guys stretched out."
Tyler Emerick is an associate reporter for MLB.com. This story was not subject to the approval of Major League Baseball or its clubs.