Floyd starting to feel comfortable with routine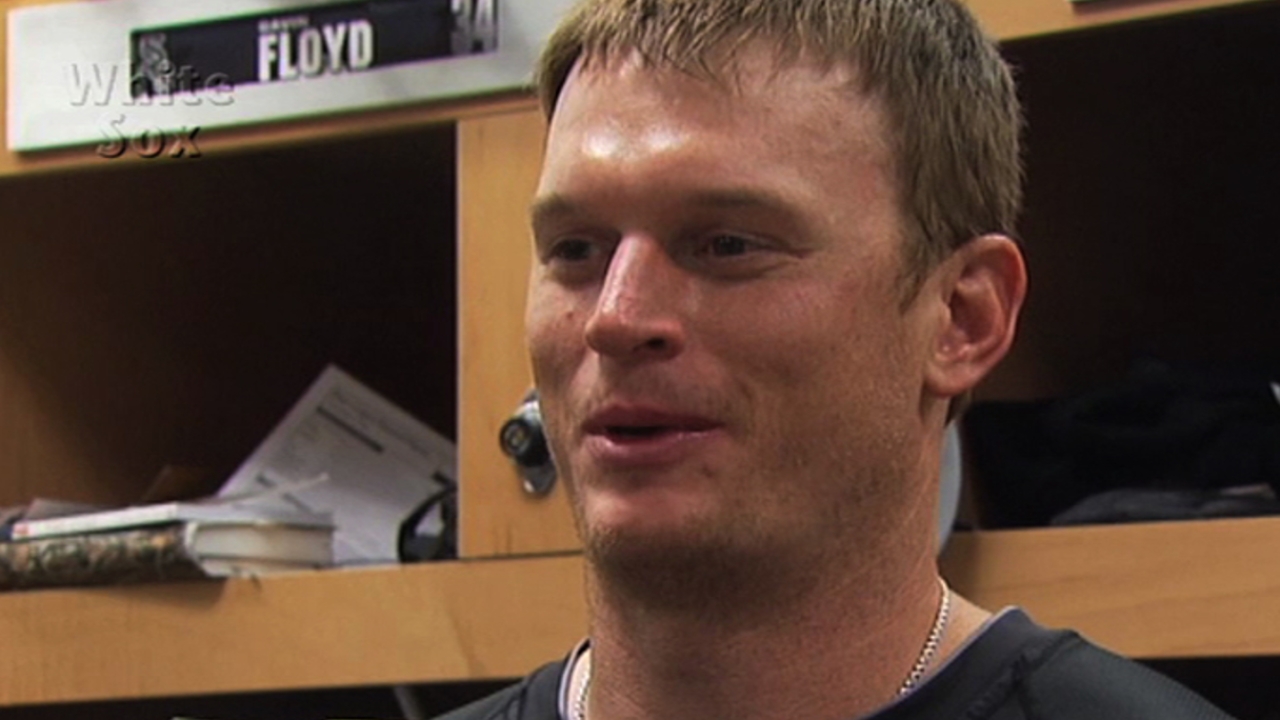 GLENDALE, Ariz. -- The third Cactus League trip to the mound for Gavin Floyd went about as well as he could have hoped, with one run allowed on four hits over 5 1/3 innings, while striking out five without a walk Friday in a 15-3 victory over the Cubs.
That third start also has the right-hander pushing more toward regular-season mode, with Opening Day a little over two weeks way.
"You get in that routine," Floyd said. "So you kind of start getting, 'Here's Day 1, Day 2, Day 3, Day 4' and then game day.
"At the beginning of Spring Training, it was kind of strange, in a way, because everybody was playing and the starting rotation was not pitching. You were pitching on the side. You get in the routine and you get in every five days, it starts getting back to where the routine feels comfortable."
Floyd felt everything was working for him against the Cubs, featuring good command of his offspeed stuff and even mixing in a few changeups.
"I felt like I was using everything, and that's usually a good place to be, working both sides of the plate," Floyd said. "It was fun."
There also has been no unusual elbow pain for Floyd, a symptom which produced two disabled-list stints for him last year.
"Doesn't have the same feeling, that's for sure," said Floyd of the normal spring soreness. "When you're building strength and going longer, there's always going to be some kind of fatigue or soreness, but nothing out of the ordinary."
Scott Merkin is a reporter for MLB.com. Read his blog, Merk's Works, and follow him on Twitter @scottmerkin This story was not subject to the approval of Major League Baseball or its clubs.