Screams aside, Peavy satisfied with outing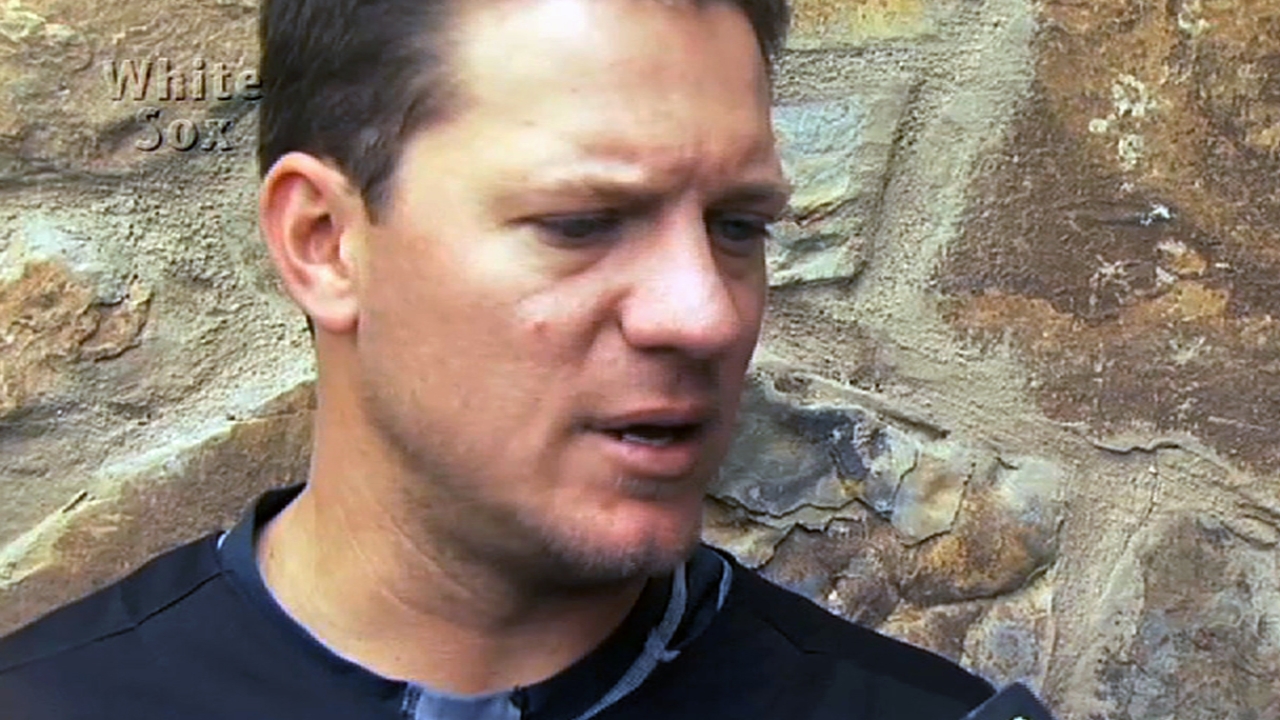 GLENDALE, Ariz. -- It would be tough to guess Jake Peavy was satisfied with his 81-pitch effort against White Sox Minor Leaguers Wednesday at Camelback Ranch.
After all, the always vocal right-hander unofficially set a new personal record for most yells of displeasure after throwing a pitch and missing his desired location. But a smiling and upbeat Peavy gave high marks to the work put in, as he got up and down five times.
And as for his colorful mound commentary?
"In that environment, sometimes I don't want to get crazy, and you guys think I'm some kind of animal down there screaming and yelling, scaring children," Peavy said with a laugh. "I got a couple guys' families back there out seeing his first Spring Training, and I'm out yelling and screaming on the mound. The intensity wasn't quite Game 7 of the World Series, but at the same time a lot of good work."
Peavy pointed out that of his 81 pitches, he threw approximately 60 of them out of slide steps as if there were a fast runner such as Detroit's Austin Jackson on first base. That work essentially covered his last three innings.
"That's good work," Peavy said, "and you see a difference in the first few innings: the timing, the rhythm, everything was on point. To be able to work on stuff like that is huge for me."
Next up for Peavy is another Minor League game, during Monday's team off-day, which he joked would be a challenge given his having to get up at 7:30 a.m. and face hitters a few hours later. He will follow that start with an actual Cactus League game, against the Dodgers on March 23, although he does not appear worried about where the work takes place as long as he is getting physically and mentally sound.
He is also not concerned about coming into a dead-arm mode right now, looking at it all more as part of the preparatory process.
"I don't feel crazy fresh simply because we're tearing the body down, and we'll tear the body down for one or two more starts," said Peavy, who gave up a two-run homer to Minor Leaguer Dan Black in Wednesday's action. "We've been working hard in between these times, too, sometimes two side sessions or two throw-in sessions, just trying to work on stuff.
"So you kind of tire your arm out, plus you're building up, you're throwing more and more pitches every time out, so you're getting tired, you're getting in shape. To get in shape, you have to do something. You have to stretch yourself until you get comfortable doing that.
"Here with these next couple after this one, I'm going to take it as really like the season. I'm gonna start a little bit of throwing, a bullpen session, get ready to go in the games and try to be a little fresher going into the season. But I think this is the time of Spring Training where, most guys would tell you, my arm doesn't feel as good as it did two weeks ago, which is normal."
Scott Merkin is a reporter for MLB.com. Read his blog, Merk's Works, and follow him on Twitter @scottmerkin This story was not subject to the approval of Major League Baseball or its clubs.