Pitching, lefty power among White Sox needs
GM Hahn will not deviate from rebuilding plan to fill holes, however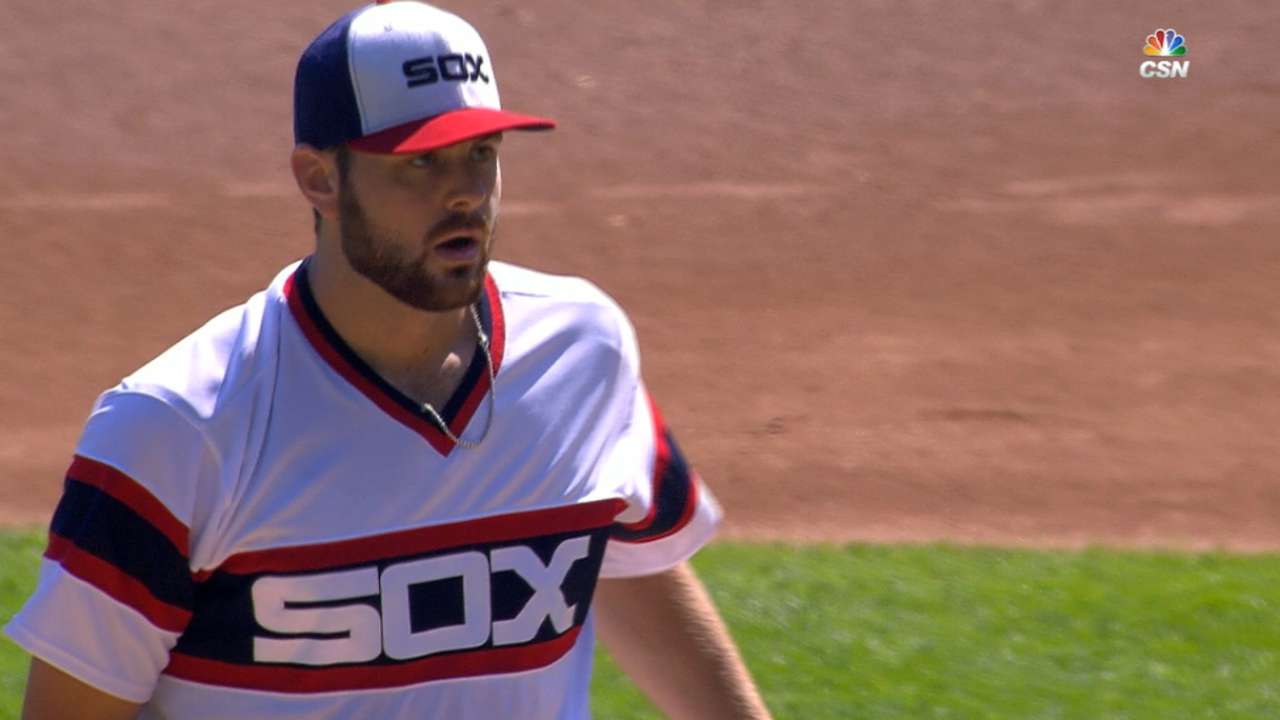 CHICAGO -- The White Sox enter the 2017 offseason in an interesting stage of their rebuild.
While they will continue to procure talent, they also have young standouts such as second baseman Yoan Moncada and right-handed hurlers Lucas Giolito and Reynaldo Lopez already enjoying daily Major League life in the midst of their development phase.
Could this team actually contend next season? It's a possibility, albeit a bit remote. But that outside chance won't influence general manager Rick Hahn's decisions in an area such as free agency to deviate even slightly from the rebuilding plan.
• Season 1 of rebuild offers hope
"We're not looking to build a club that's gonna jump up in one year and contend for a Wild Card [berth] and then regress back," Hahn said. "We're looking [at things from] a long-term point of view. The Twins have a very bright future ahead of them -- and their future probably got here earlier than they anticipated, by getting into the postseason as they did.
"But they're also shooting for that next higher level, which is part of the reason you didn't see them sell off their system in order to lock down what they were able to do this year. Our situation, again, [we're] pleased that that's even on people's minds. But what we're shooting for is not a one-year fix. We're shooting for something that's going to be sustainable."
Biggest Needs
Starting pitching: The White Sox appear set with Giolito, Lopez, veteran James Shields and possibly Carson Fulmer. Carlos Rodon remains a bit of an uncertainty, after starting and finishing the 2017 campaign on the disabled list with shoulder-area discomfort. He underwent arthroscopic surgery on Wednesday, which will leave him sidelined for 6-8 months. Even with a fully healthy Rodon at the top of the rotation, the White Sox need veteran additions to fill out the group and guard against overworking the younger hurlers as their innings gradually increase.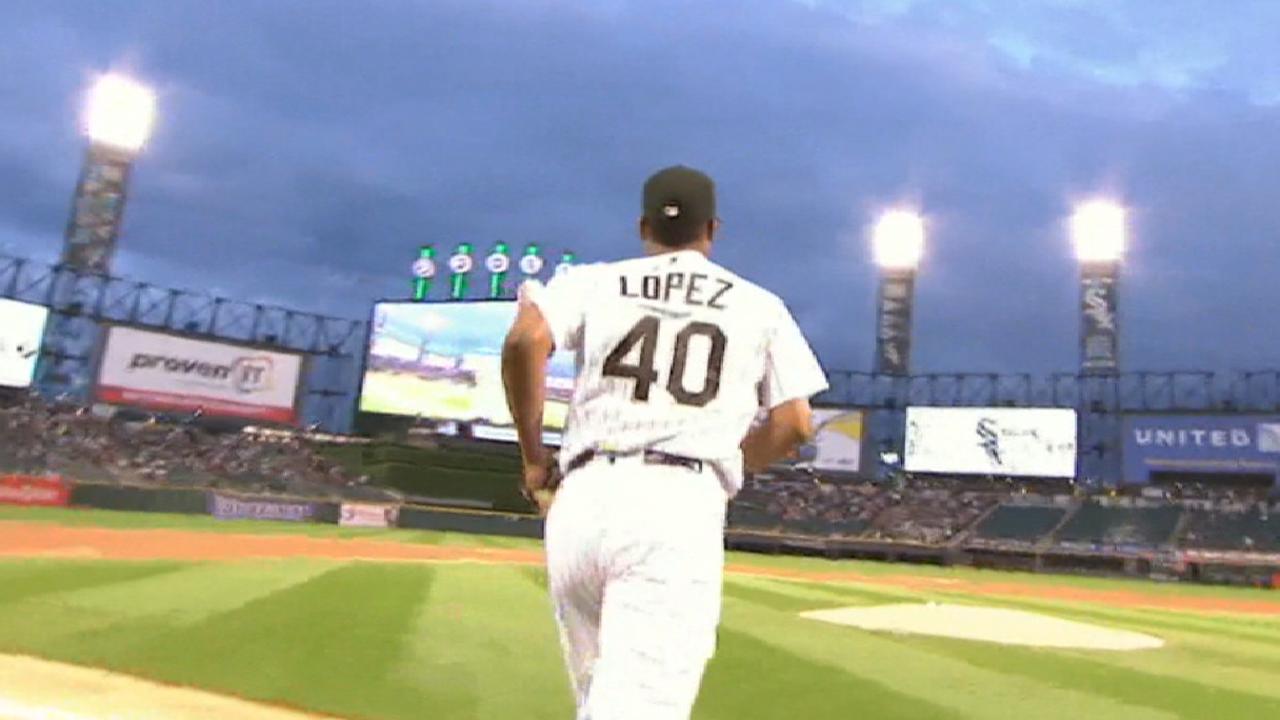 Possible fits: Miguel Gonzalez, Tyler Chatwood, Chris Tillman
Bullpen assistance: Hahn admitted the bullpen has been gutted during the rebuilding process, so look for this to be one of the areas of focus and one on which the White Sox might spend, if the price and fit are right. A number of relief options emerged internally -- ranging from Juan Minaya, who closed at the end of '17, to Danny Farquhar, Aaron Bummer, Jace Fry and Gregory Infante.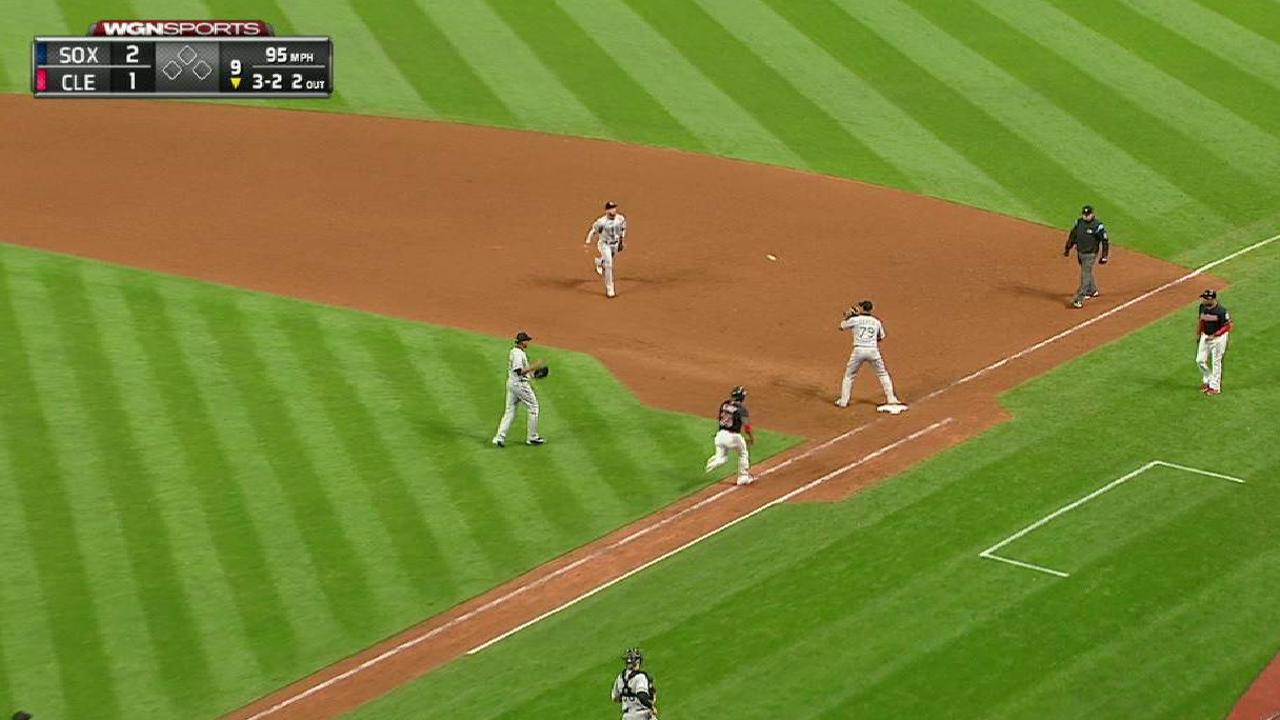 Nate Jones is expected to be ready by the start of Spring Training after season-ending right elbow surgery. Righty Zach Putnam is more likely to make an in-season comeback after Tommy John surgery.
Possible fits: Luke Gregerson, Bryan Shaw, Anthony Swarzak
Left-handed power: Moncada's arrival to the big leagues, as well as the impressive first showing by Nicky Delmonico, gave the White Sox a little more balance from the left side (with Moncada being a switch-hitter). But the White Sox are short on left-handed hitting -- both in the starting lineup and off the bench.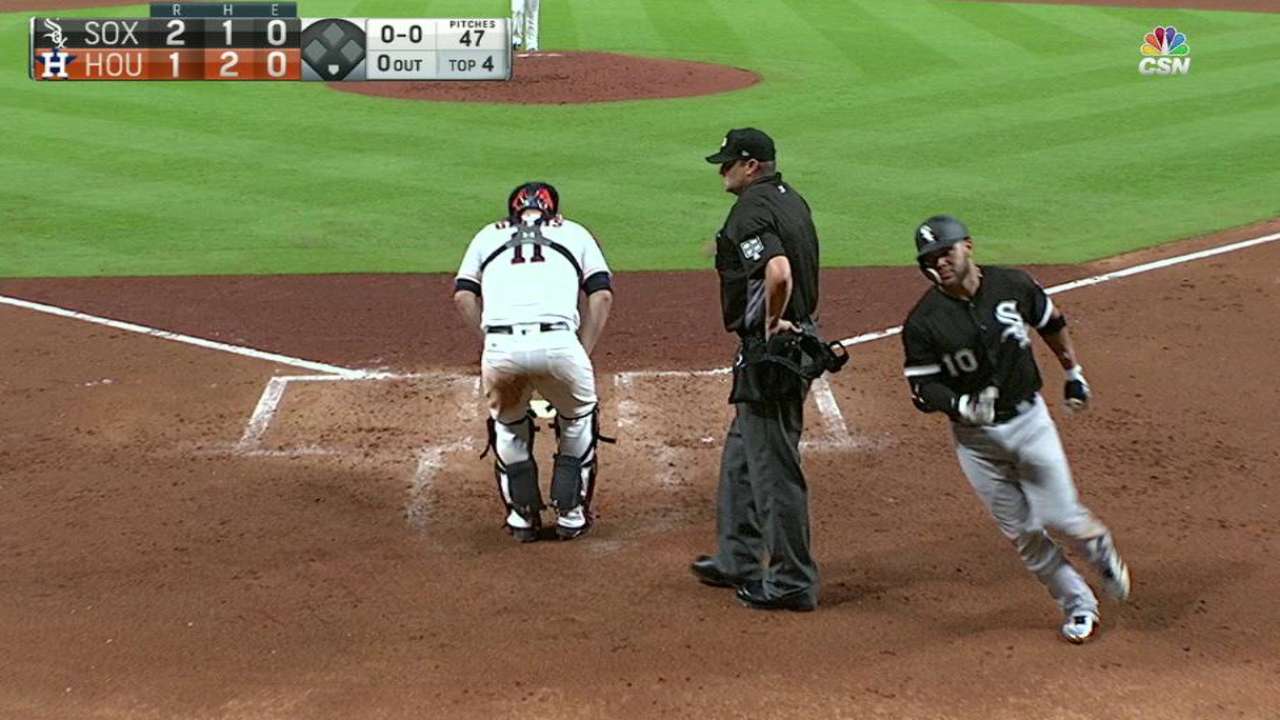 Possible fits: Lucas Duda, John Jaso, Mitch Moreland, Jarrod Dyson, Curtis Granderson, Jon Jay
Gray Areas
Catcher: MLBPipeline.com's No. 7 White Sox prospect Zack Collins is moving toward the Majors. Kevan Smith and Omar Narvaez capably handled the position in 2017, with both developing their game-calling abilities and building a bond with the young hurlers. But the White Sox might want a veteran in the mix, as they had with Geovany Soto at the outset of '17.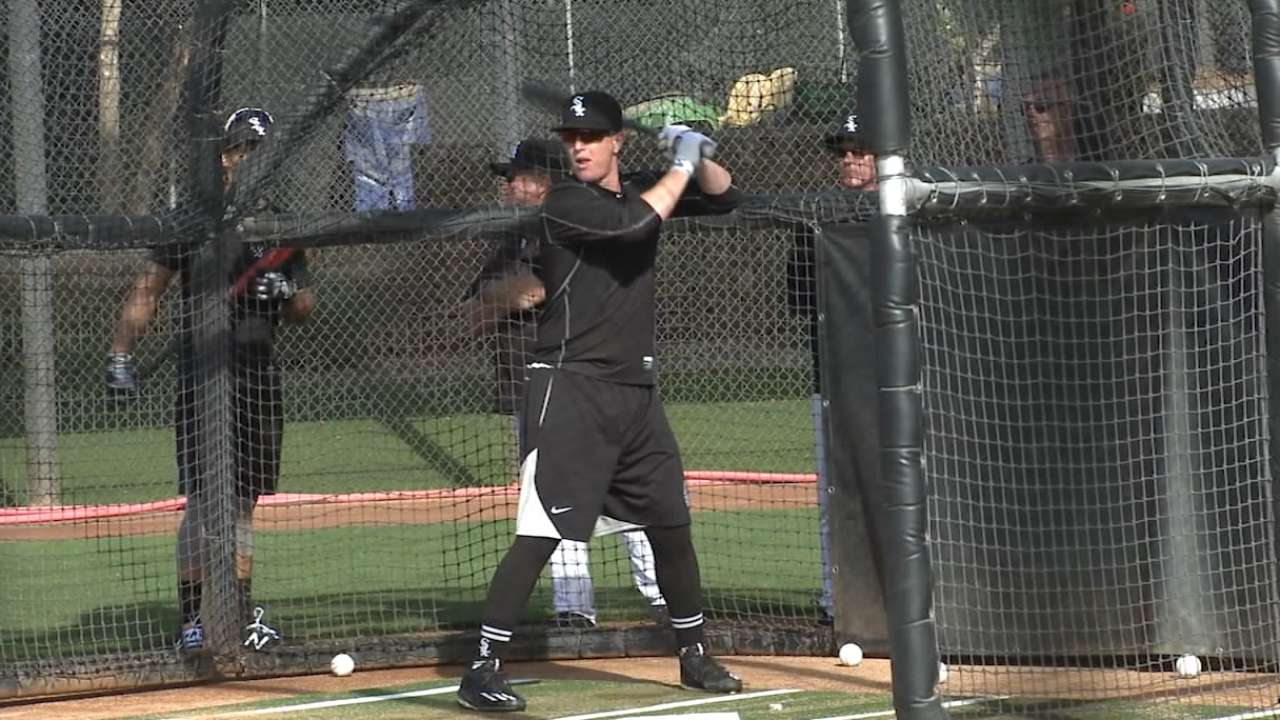 Center Field: Adam Engel certainly possesses Major League capabilities defensively and showed extra-base potential in spurts offensively. But he didn't make contact consistently enough. With the team's No. 3 prospect Luis Robert still a few years away, a veteran could be a consideration.
Rodon's health: General parameters were presented for Rodon's recovery, but that comeback will be dependent on Rodon's rehab and won't be fully assessed until Spring Training. The left-hander's health clearly stands as a big component in the rebuilding process as a rotation staple.
X-factors
Abreu, Garcia long term? Jose Abreu stands out as one of the game's top middle-of-the-order bats and has become a consummate clubhouse leader. Avisail Garcia rewarded the organization's patience and played like the five-tool talent he was envisioned as. The White Sox have two years of control over both players, so their decision is whether to extend them into the contending part of the rebuild or trade them to deepen their talent pool.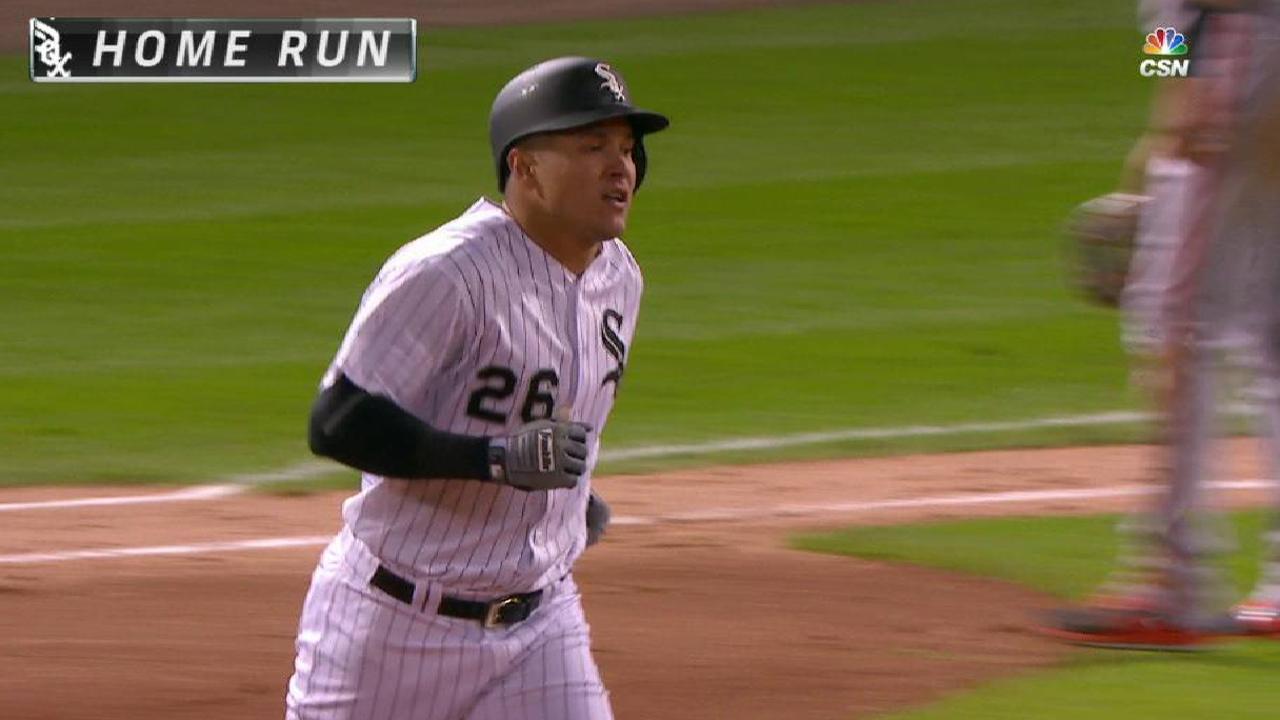 Player Development: Hahn and executive vice president Ken Williams have talked many times about good young players showing them when they are ready for the next challenge. The team is not considered to be in the prime contending phase for 2018. But the rise of talent -- such as outfielder Eloy Jimenez and right-handed pitcher Michael Kopech, the team's No. 1 and 2 prospects, or even right-handed starter Alec Hansen, the team's sixth-ranked prospect -- might force the issue at some point in '18.
Scott Merkin has covered the White Sox for MLB.com since 2003. Read his blog, Merk's Works, follow him on Twitter @scottmerkin, on Facebook and listen to his podcast. This story was not subject to the approval of Major League Baseball or its clubs.