Fulmer's start pushed back to Saturday
Rookie righty dealing with blister; Moncada, Abreu out of lineup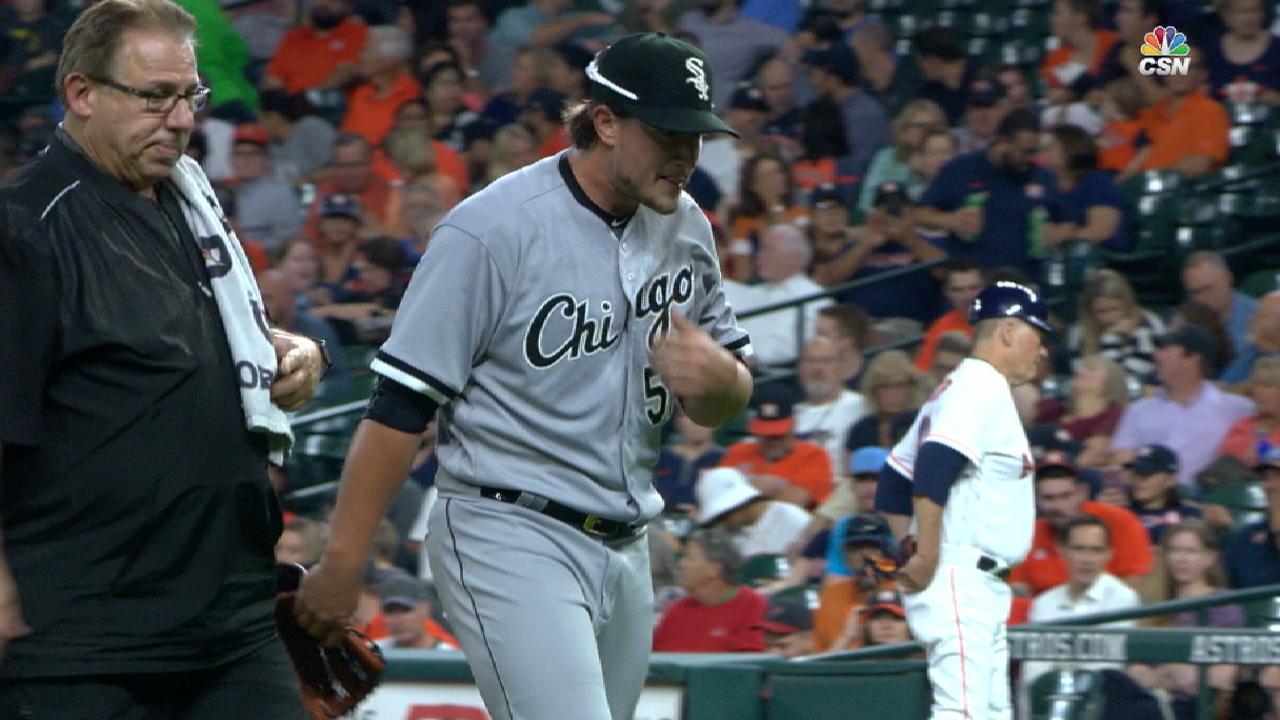 CHICAGO -- Carson Fulmer's final start of the 2017 season will come Saturday in Cleveland, as the White Sox moved him back four days from his original Tuesday slot to let a blister on his right index finger subside.
Fulmer threw a bullpen Sunday and felt "really good" afterward.
"Blister went away. New skin is coming in," Fulmer said. "It's not very sensitive. It's a lot better than it was last time.
"We tried to seal it up as much as we could. You dip it in some solution that [White Sox head athletic trainer] Herm [Schneider] was able to give me and find different ways by super-gluing it up or finding something that's going to seal it. But I got out of the shower the other night and it ended up peeling off, and it feels good where it is now."
Veteran Chris Volstad, who allowed one run over 4 1/3 innings Thursday in Houston in relief of Fulmer, who faced just three hitters, gets the start Tuesday night against the Angels. It will mark his first start since Oct. 2, 2012, with the Cubs.
"We are going based on how he threw, how many pitches he threw in his last outing, and will see how he's feeling as he's going through his start," said White Sox manager Rick Renteria of Volstad. "Hopefully it's an efficient start and we can get as far as we can."
Volstad will be followed by Reynaldo Lopez and Dylan Covey to complete the four-game Angels series and the home portion of the schedule.
Moncada, Abreu out of action
Yoan Moncada (right shin contusion) and Jose Abreu (left shin contusion) both were out of the White Sox lineup Monday against the Angels, marking the second straight day off for Abreu. The duo had MRIs on Monday, but the results showed nothing more than the contusions.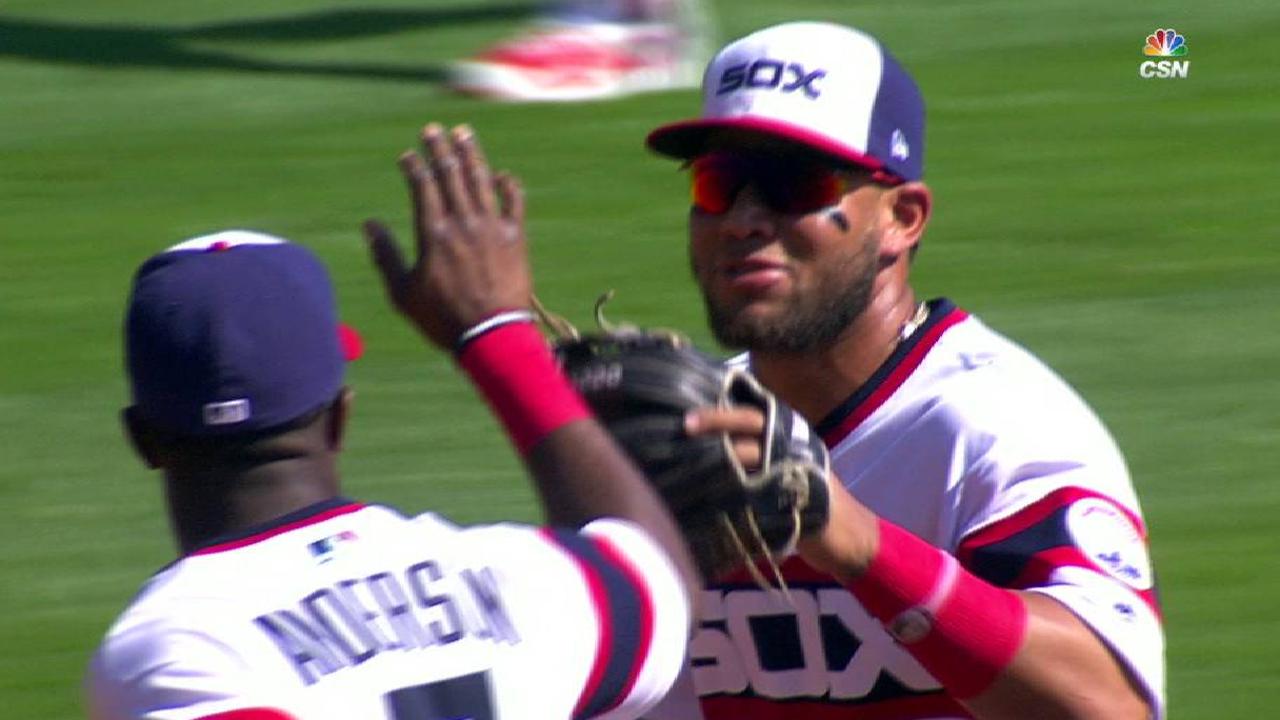 "Nothing worse, nothing better," said Renteria of the Moncada and Abreu injuries. "I always set out my lineups the night before, so I had [Moncada] out last night because I wasn't sure where he was going to be. He and Pito will be getting treatment, and hopefully they will both be back in the lineup tomorrow."
Abreu leads the Majors with seven four-hit games this season. He is tied with Luke Appling ('36) and Lance Johnson ('95) for the fourth-most four-hit games in a season by a White Sox player, trailing only Carl Reynolds (9 in 1930), Harold Baines (8, '84) and Rip Radcliff (8, '36).
Scott Merkin has covered the White Sox for MLB.com since 2003. Read his blog, Merk's Works, follow him on Twitter @scottmerkin, on Facebook and listen to his podcast. This story was not subject to the approval of Major League Baseball or its clubs.