Shields thinks White Sox can contend in '18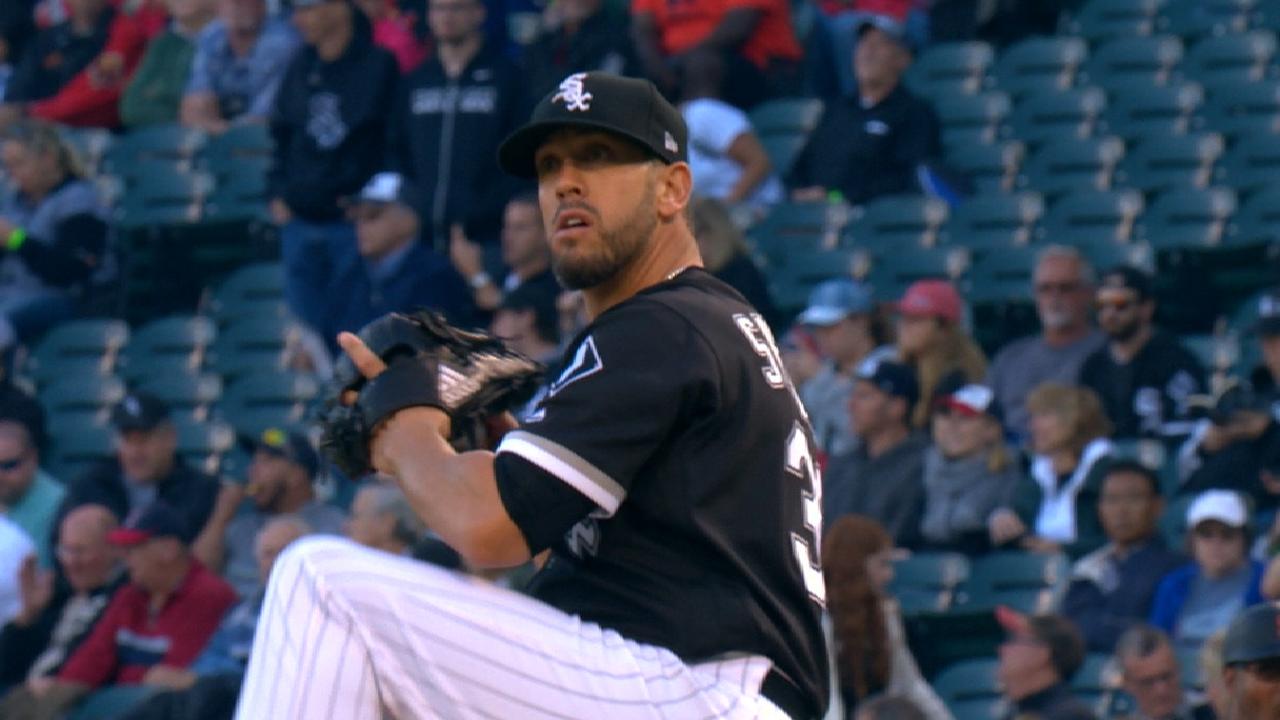 CHICAGO -- The 2020 season has stood as the sort of unofficial target for White Sox playoff contention at the end of this ongoing rebuild.
But veteran hurler James Shields believes that White Sox have a chance to contend as early as the 2018 season.
"I have no doubt in my mind we could be a playoff team as long as we put it together," Shields said. "Our starting pitching is coming into its own. These young guys have come up and really got a good feel this year of how to pitch at the big league level.
"To me it all starts with starting pitching. You know, we keep the team in the game and we get the good timely hitting. Pitching and defense is what's going to separate us next year."
Shields' thought process isn't completely far-fetched when considering the only five clubs over .500 in the American League this season are the five teams currently in position to make the postseason. The veteran right-hander, who will be a part of that '18 White Sox rotation, pointed to Detroit's rebuild and Kansas City's potential rebuild as another harbinger of hope.
"Minnesota is a good team," Shields said. "Cleveland is going to be Cleveland. That's the team to beat in the division. There's no doubt about it. But I think we definitely can compete with them."
Moving players with the talent and favorable contractual control of Chris Sale, Jose Quintana and Adam Eaton brought back Major League-ready prospects to the White Sox such as Yoan Moncada, Lucas Giolito and Reynaldo Lopez. They have had the chance to start every day at second base for two months -- in Moncada's case -- or be a regular part of the starting rotation such as Giolito and Lopez.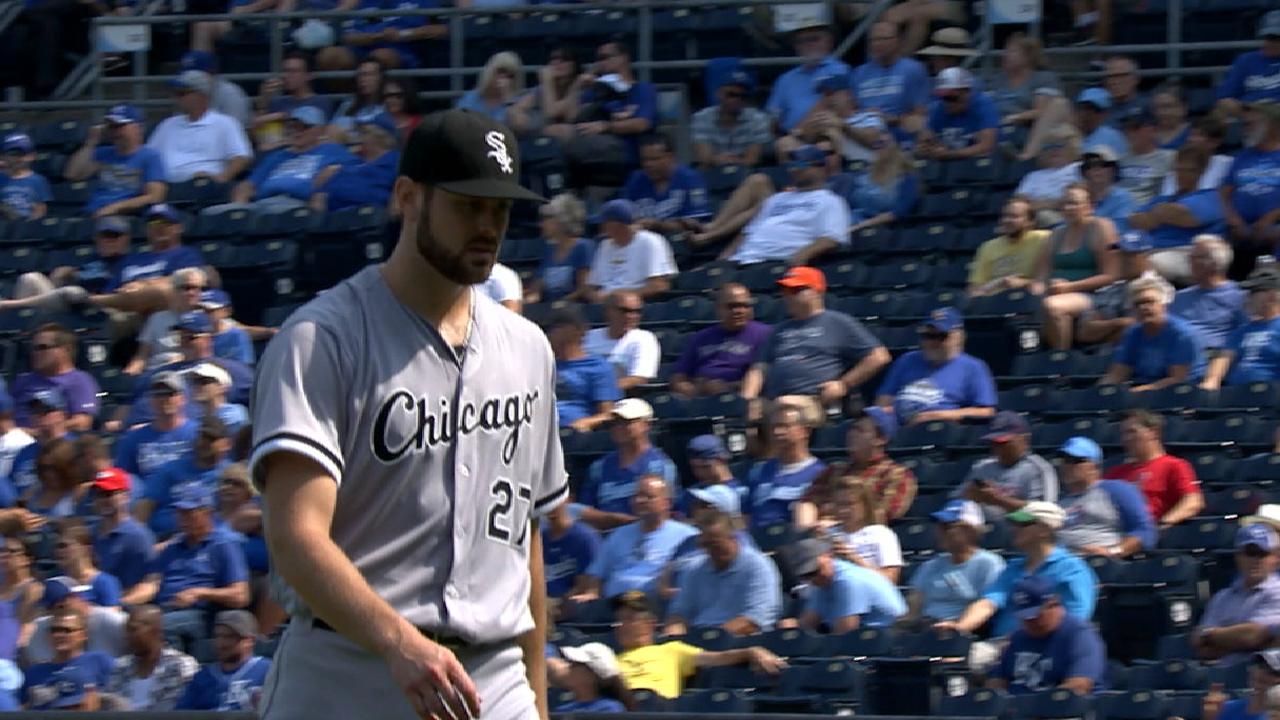 Their '17 final statistics don't matter nearly as much as the big league experience their youngsters gained going into their first full season.
"It's very important for me to have this experience because projecting what I can do in the future, especially next year, for me has a lot of value," said Moncada through interpreter Billy Russo. "To have this kind of confidence, this kind of experience here that I've been able to play every day, I've been able to get to know the league, the pitchers and how the players here do their routines.
"For me that's something very valuable. That's why I'm trying to take advantage of every situation here and just get that feeling of, 'I belong here and I know what I can do here in the future.'"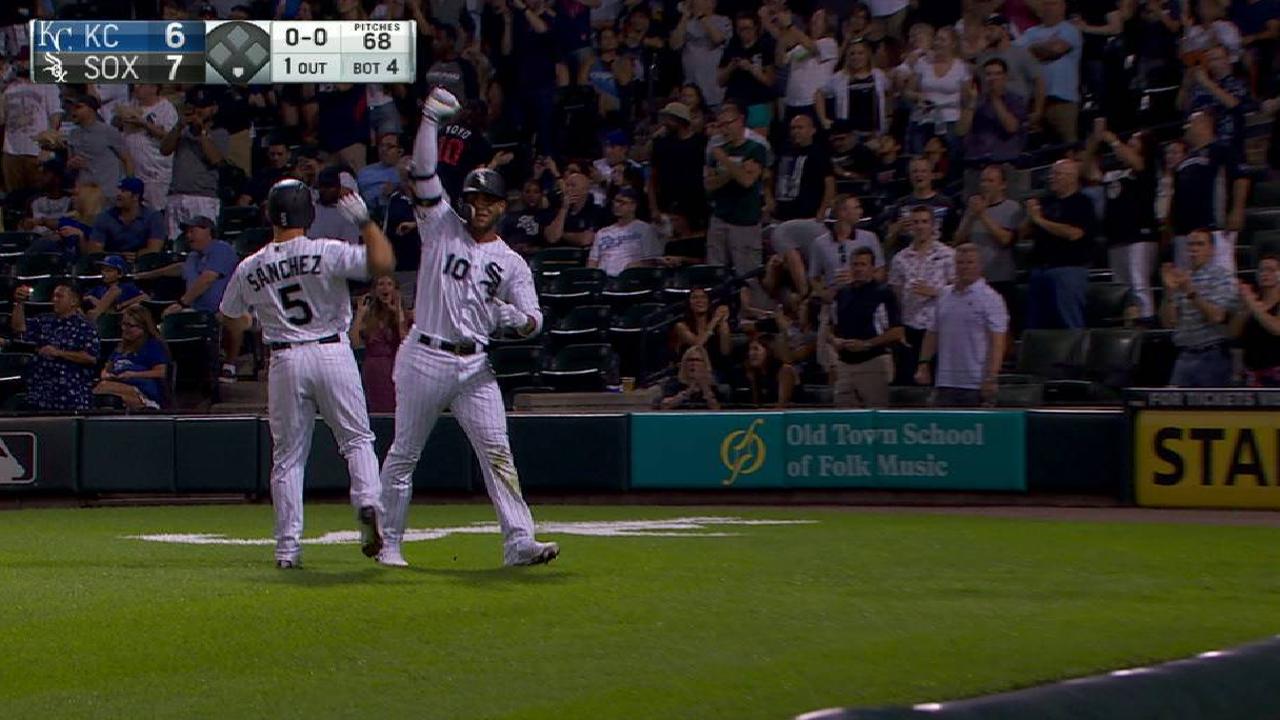 General manager Rick Hahn said the team will be ready to spend when the time is right, and that time probably isn't this offseason. But Hahn also has said they won't let any opportunity go by if it makes sense at any point of the rebuild.
That right time could be coming sooner than people think, per Shields.
"Fans of the White Sox should be super excited about what the future is looking like," Shields said. "The way that they are rebuilding and the talent level they have with the young guys is top notch in the game."
Scott Merkin has covered the White Sox for MLB.com since 2003. Read his blog, Merk's Works, follow him on Twitter @scottmerkin, on Facebook and listen to his podcast. This story was not subject to the approval of Major League Baseball or its clubs.