Slimmed-down Garcia's focus on consistency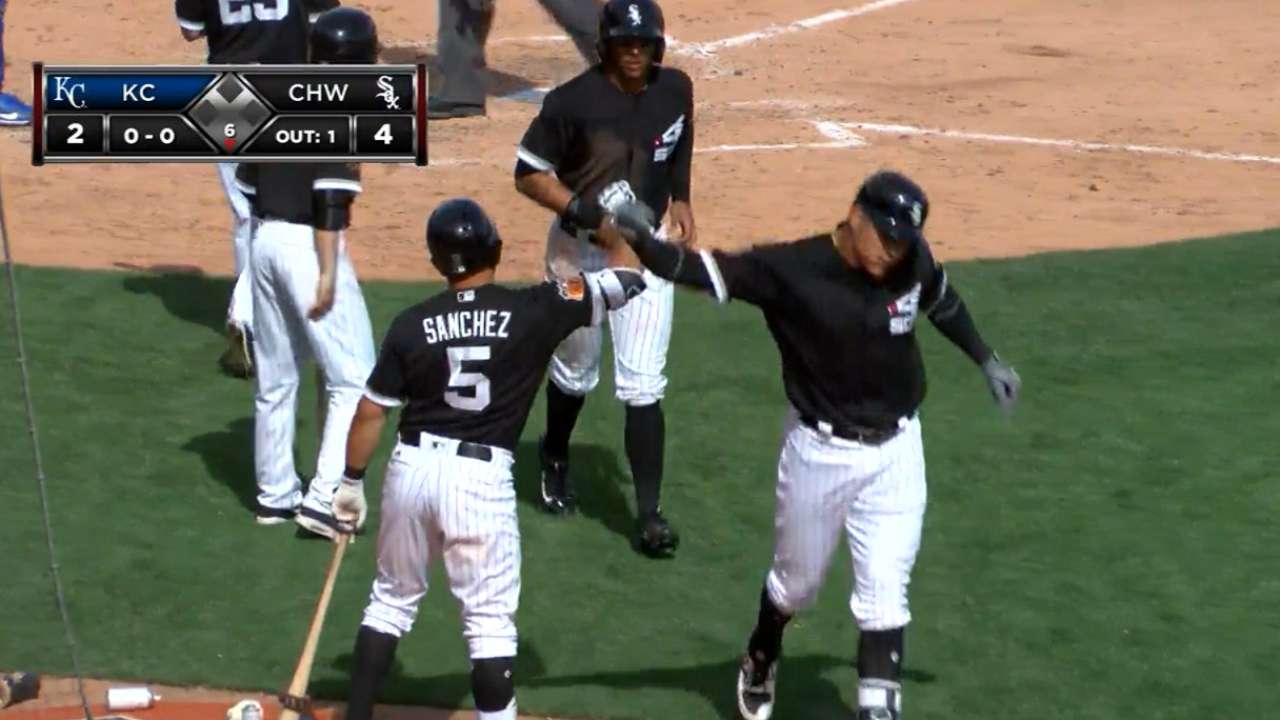 TEMPE, Ariz. -- For Avisail Garcia to become a consistent Major League hitter, he might want to take his recent approach with runners in scoring position and carry it out for a full season.
Garcia hit .245 in 2016 with 12 homers and 51 RBIs. But with runners in scoring position, Garcia hit .355 with 41 RBIs. He also hit .415 with two outs and runners in scoring position.
• Spring: Info | Tickets | Schedule | Gear
The focus in those sorts of situations for Garcia becomes as simple as not trying to do too much.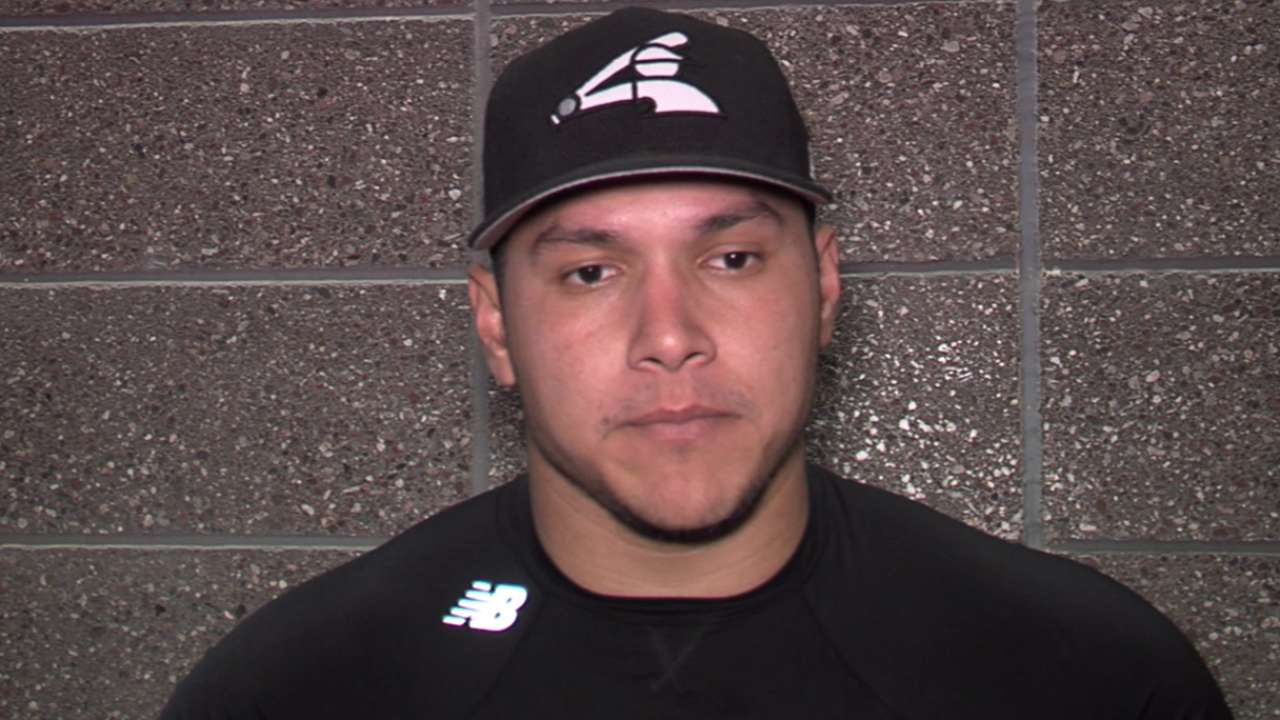 "Sometimes I try to do too much, and strike out or hit a ground ball," Garcia said. "When you don't try to do too much and forget about that runner and keep yourself, you keep the same, everything works.
"That's what I do. Try to forget about the runners. Sometimes you have a man on third and nobody out and we are like [pretends to hyperventilate]. No, no forget about that. Get a pitch and drive him in. It's as simple as that. Just relax."
There's an extra bounce in Garcia's step this camp partially because he's down a few pounds. Garcia's weight checked in Sunday at 250, per the right fielder, and he hopes to get down to 247 before the team breaks camp.
As for keeping that weight down during the season, Garcia believes the challenge will be answered. He laughed when saying that not eating sweets for a week helps him drop pounds quickly.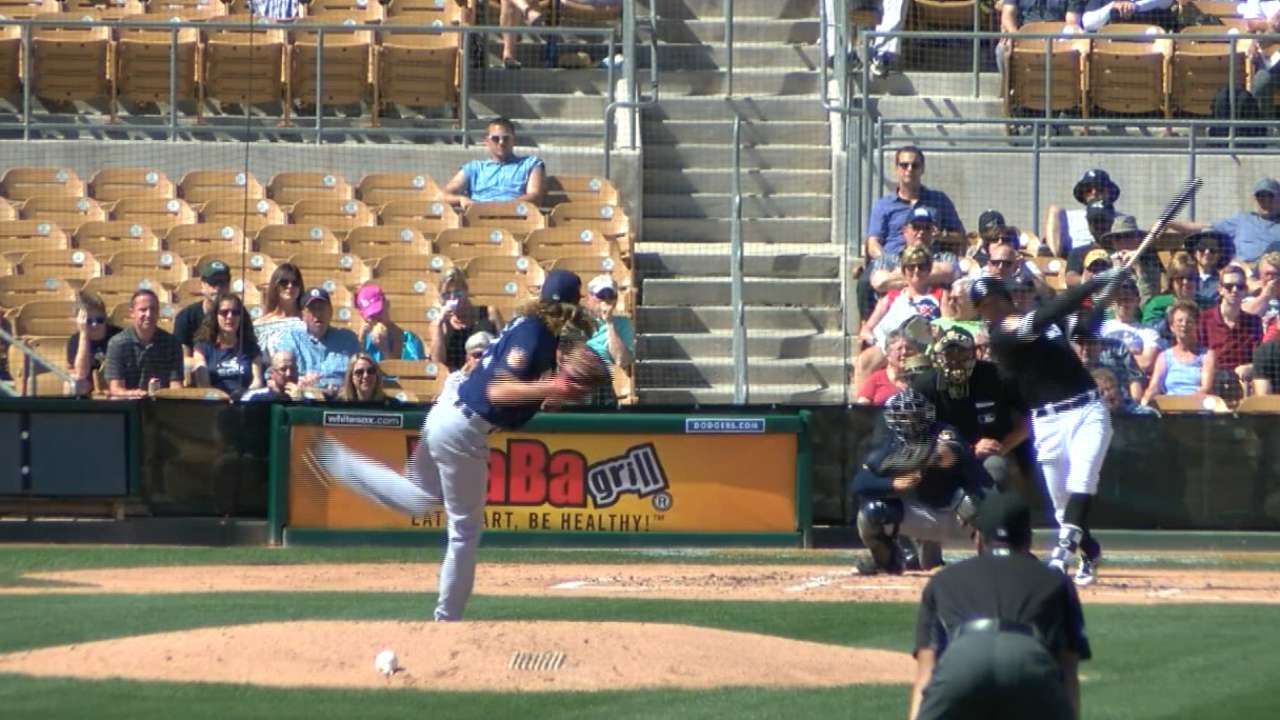 "Yes, I will do it. I'm doing it right now and sacrificing right now," Garcia said. "So, I'm not going to be eating like crazy in the season. I want to have a good season."
Moving back to right field on a semi-regular basis has Garcia "100 percent happy." Garcia talked about feeling stronger throwing the ball this spring and reiterated his belief in handling the position.
It's the same sort of confidence Garcia has in his bat -- success shown in a smaller sample size by the 25-year-old last season.
"I know I can hit. I've just been swinging at too many balls," Garcia said. "I know I can hit if I swing at strikes. That's what I [did] last year with runners in scoring position. Forget about that runner and make [the pitcher] throw strikes.
"Everything is good. I feel comfortable. I'm seeing the ball good. Keep working hard and be ready for the season."
Scott Merkin has covered the White Sox for MLB.com since 2003. Read his blog, Merk's Works, follow him on Twitter @scottmerkin, on Facebook and listen to his podcast. This story was not subject to the approval of Major League Baseball or its clubs.