White Sox emphasizing location with Kopech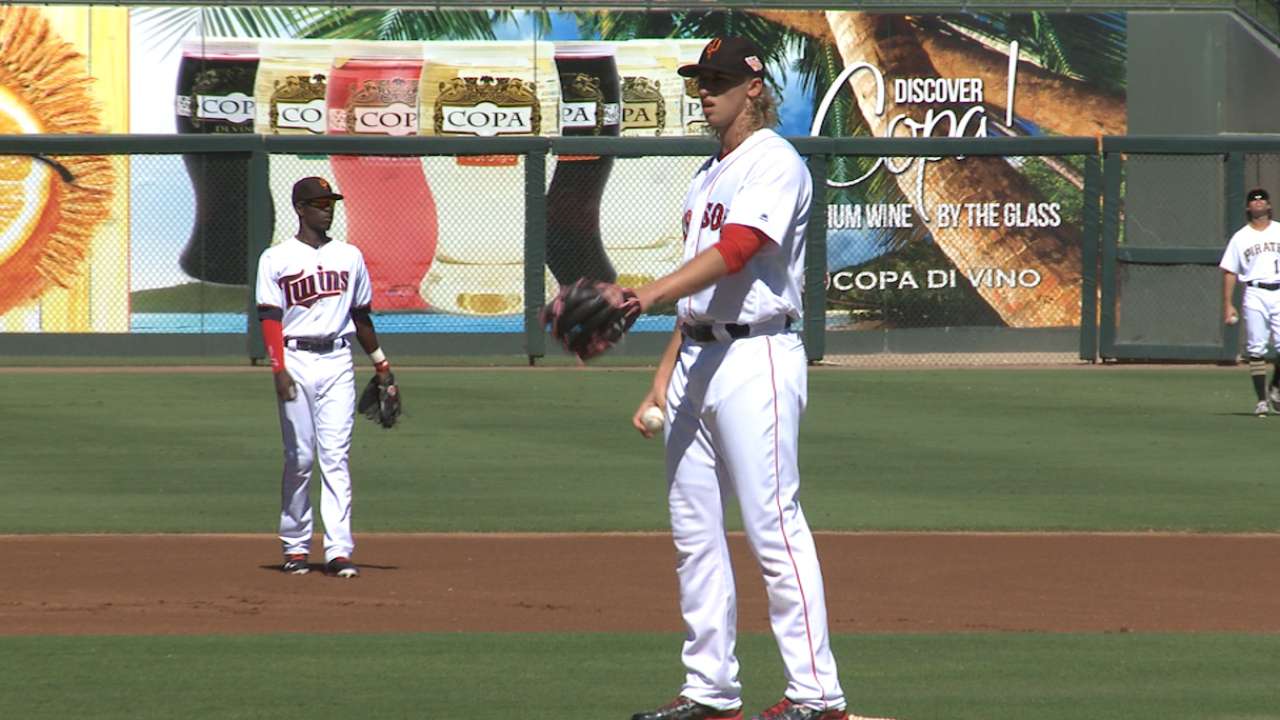 GLENDALE, Ariz. -- White Sox pitching coach Don Cooper has an early message for Michael Kopech, the hard thrower who is the No. 16 prospect in baseball according to MLBPipeline.com, after three days of workouts: Don't do everything at 100 percent, because it's going to be a long spring.
"Every single pitch, he's trying to throw the [heck] out of it, to tell you the truth," Cooper said.
"That's something I have trouble grasping," Kopech said. "I'm a guy who likes to do everything 100 percent. He was basically telling me, 'Relax a little bit, settle in, hit the glove.'"
• White Sox Spring Training: Schedule | Information
Kopech needs to show the ability to do that to Cooper, who readily acknowledges the right-hander's immense talent but added he doesn't need to bring his A-game on practice days. Cooper wants to see how well Kopech can throw the ball where he needs to throw it, preaching fastballs away, gloveside, in the early going.
"Part of it, too, is I'm here trying to impress people on a new club," Kopech said. "He was basically putting my mind at ease, saying, 'Hey, you're not going to win anything right away. Just get settled in, get comfortable.' That's something I'm going to have to grasp the concept of."
"Some guys can throw it 95," Cooper said. "Some guys throw it 85. It has to do with throwing the ball to the glove with movement. What good is a tremendous arm if you are not going to throw it over? He's just starting. He just got on the ride. He's going to be getting a good look-see, because he's obviously a big part of our future."
Rodon to start throwing on Friday
Carlos Rodon's 2017 Spring Training is scheduled to get going on Friday, according to Cooper and manager Rick Renteria.
"He's throwing tomorrow," Renteria said following Thursday's workouts.
"Yeah, tomorrow his program will start," Cooper said.
Through the first three days of camp, the 24-year-old Rodon was yet to throw. Not off the mound, not playing catch and not even to first base in pitchers' fielding practice. The left-hander isn't experiencing any soreness and isn't injured, according to the White Sox, who plan to go slowly with Rodon during Spring Training, which is extended by the World Baseball Classic.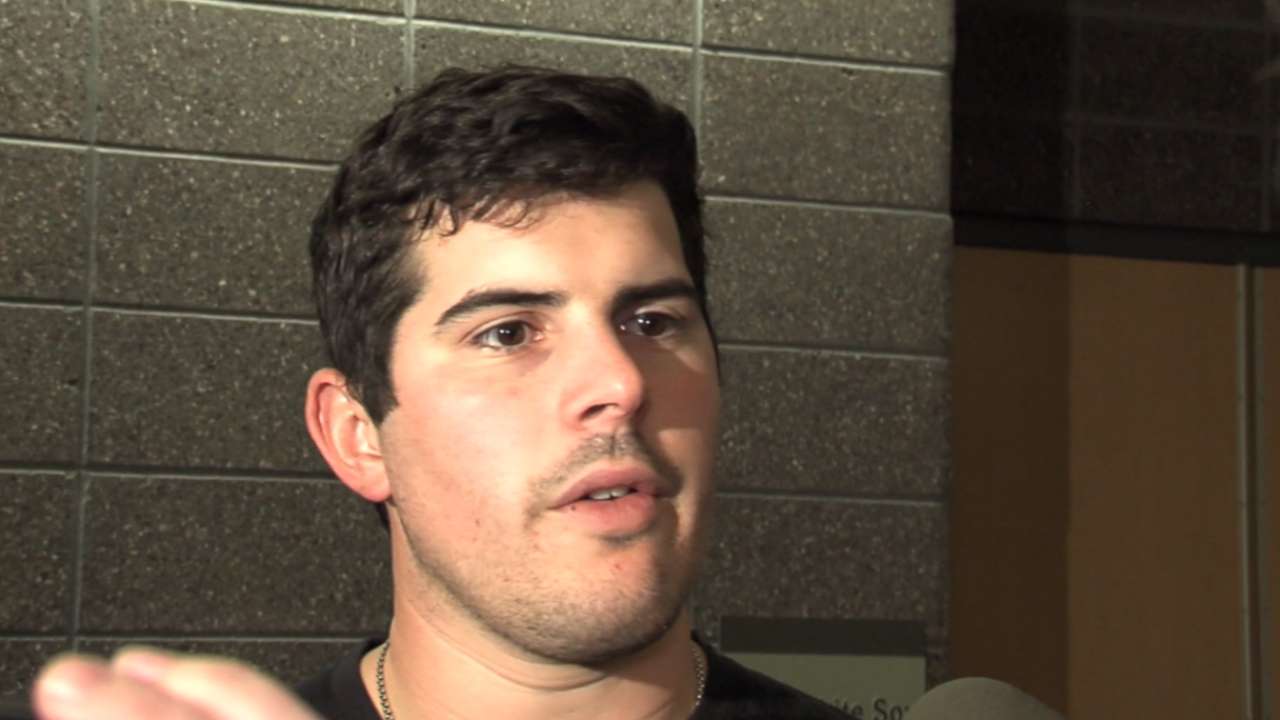 "We've got a whole lot of time, and we are going to take our time with him," Cooper said. "He's fine. He's good. We are not going to ask somebody to do something if they are not [good]."
"It's a long spring," Renteria said. "He's a guy that we're going to try to control and make sure we measure his workload so that we have him as much as we can during the season."
Sanchez explains name change
Yolmer Carlos Javier Sanchez Yanez stands as the full name of the White Sox utility infielder formerly known as Carlos Sanchez. So Sanchez simply decided to switch to his first name. He will now go by Yolmer Sanchez.
"My dad's name is Carlos, so everybody used to call me Carlito, like little Carlos," Sanchez said. "I just want to use my first name. It's something different. I don't know if anybody has that name, so I'll do something different with my new name.
"Same guy, but different name. I'm going to work hard. I'm waiting for the opportunity. Something different, something new. New year, new expectations for me."
Sanchez enters camp in contention for the final position-player spot on the White Sox Opening Day roster. The switch-hitter has a career .224 average over 687 plate appearances.
Fulmer maintains ace friendship
Despite Chris Sale now being with the Red Sox, Carson Fulmer won't forget the southpaw reaching out to him prior to his first big league camp last year and making him feel comfortable.
"The accolades that he had and the success he had is one thing, but who he was to me and the younger guys and the impact he had in our clubhouse was special," Fulmer said. "I'll always continue to have a relationship with him and stay in contact with him.
"He's still a friend. Obviously he'll be on the other side of the field, but nothing has changed. He's an amazing guy and someone I'll always look up to."
Scott Merkin has covered the White Sox for MLB.com since 2003. Read his blog, Merk's Works, follow him on Twitter @scottmerkin, on Facebook and listen to his podcast. This story was not subject to the approval of Major League Baseball or its clubs.