White Sox will ease Rodon into spring action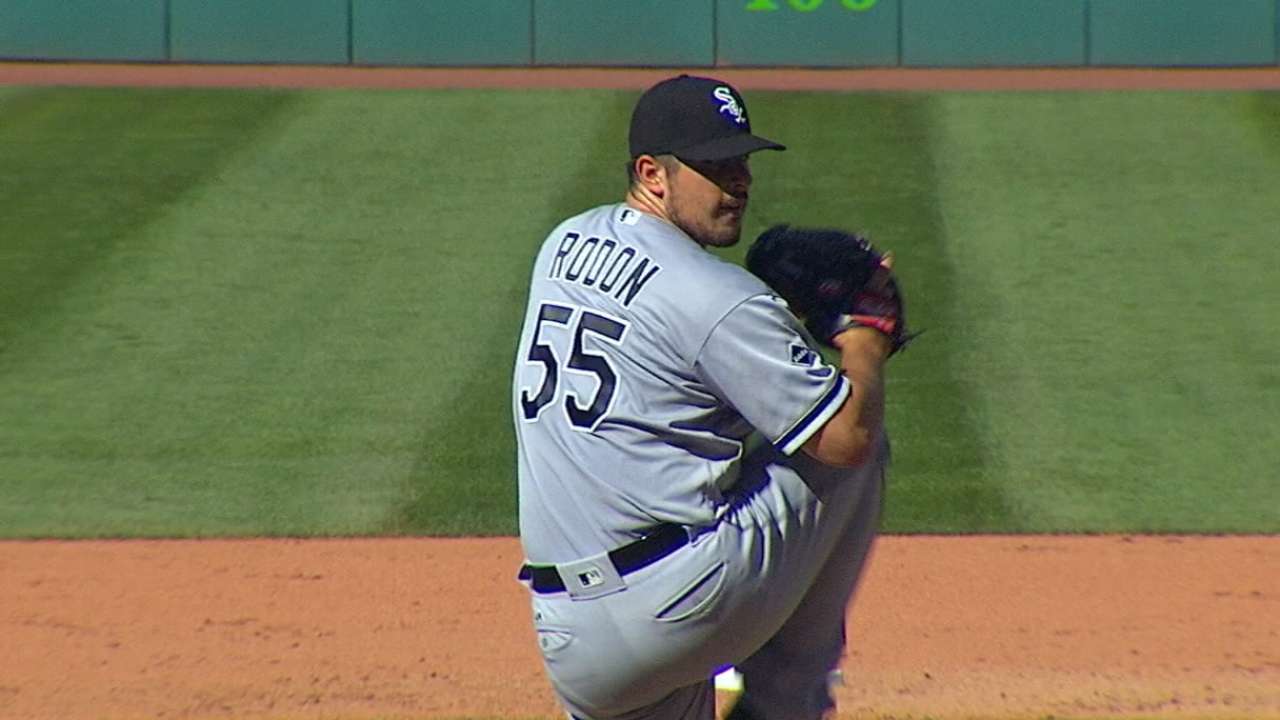 GLENDALE, Ariz. -- White Sox starter Carlos Rodon did not participate in any throwing drills during Tuesday's first day of camp at Camelback Ranch.
But the southpaw and the club stated that this lack of opening action for one of its key rotation members was part of the plan for a longer than usual Spring Training. Rodon told reporters that he felt fine after Tuesday's workout.
"Everything's normal. Everything's good. We're just taking our time, trying to figure out what the plan is here for the long term," Rodon said. "We're just starting a little slow. Workload is going to be a little more this year. So we're going to take it a little slow."
• Attention turns from trades to preparation for White Sox
The White Sox gradually worked Chris Sale into Spring Training action last season, and that schedule paid in-season dividends as Sale set career highs with 226 2/3 innings and six complete games. Rodon jumped from 139 1/3 innings during his rookie campaign of '15 to 165 innings during his first full season as a starter last year.
Rodon wants to shoulder an even greater workload in '17.
"I think it's time," Rodon said. "I want to be one of those guys like [Jose Quintana] and Sale. I'm expected to do that, and hopefully I'll live up to that."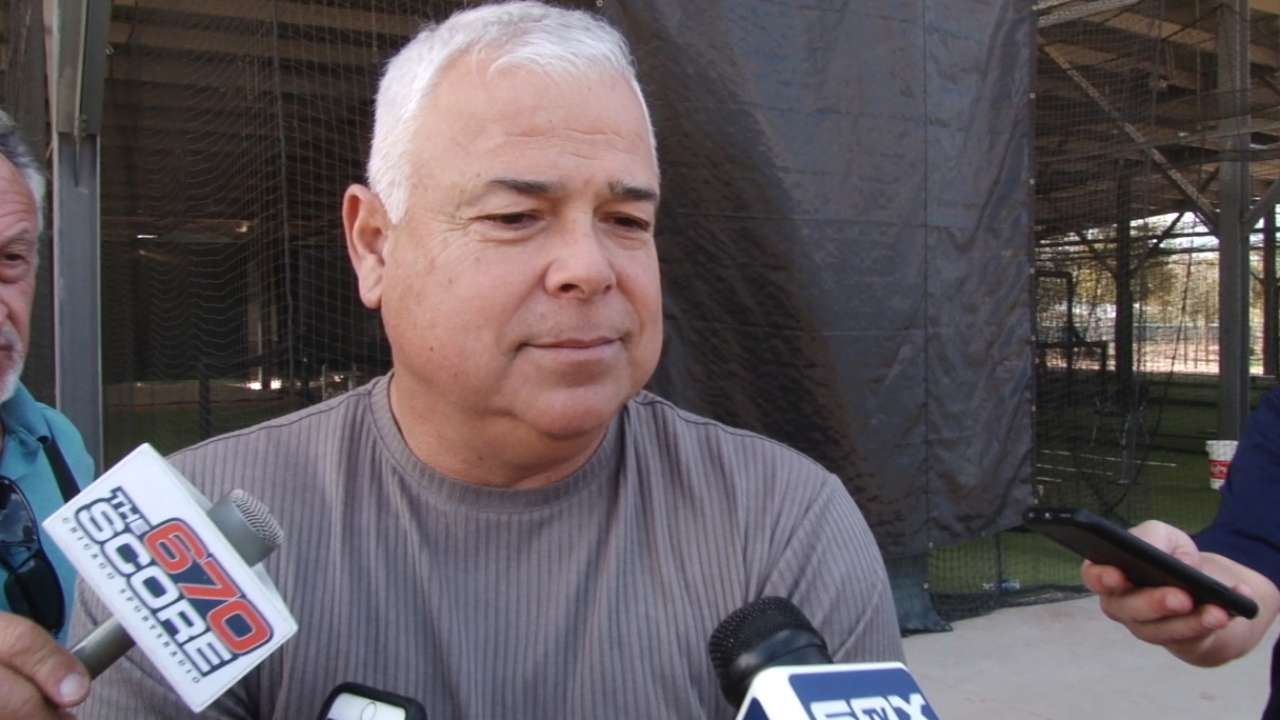 More on Rodon will be known on Friday, when the 24-year-old said he's scheduled to throw. Manager Rick Renteria stressed the idea of measuring Rodon in terms of his workload across the seven weeks as reason for his inactivity. General manager Rick Hahn, after a long pause, put forth a more generic response when asked if there were any physical issues after Day 1.
"No issues with anyone who threw the ball today," Hahn said. "So far everything is on schedule."
Tilson ready for game speed
Charlie Tilson's next step is to get to game speed in regard to his recovery from surgery to repair a torn left hamstring. The injury happened last season in Detroit, during the only game the outfielder played after being acquired in a deal with the Cardinals.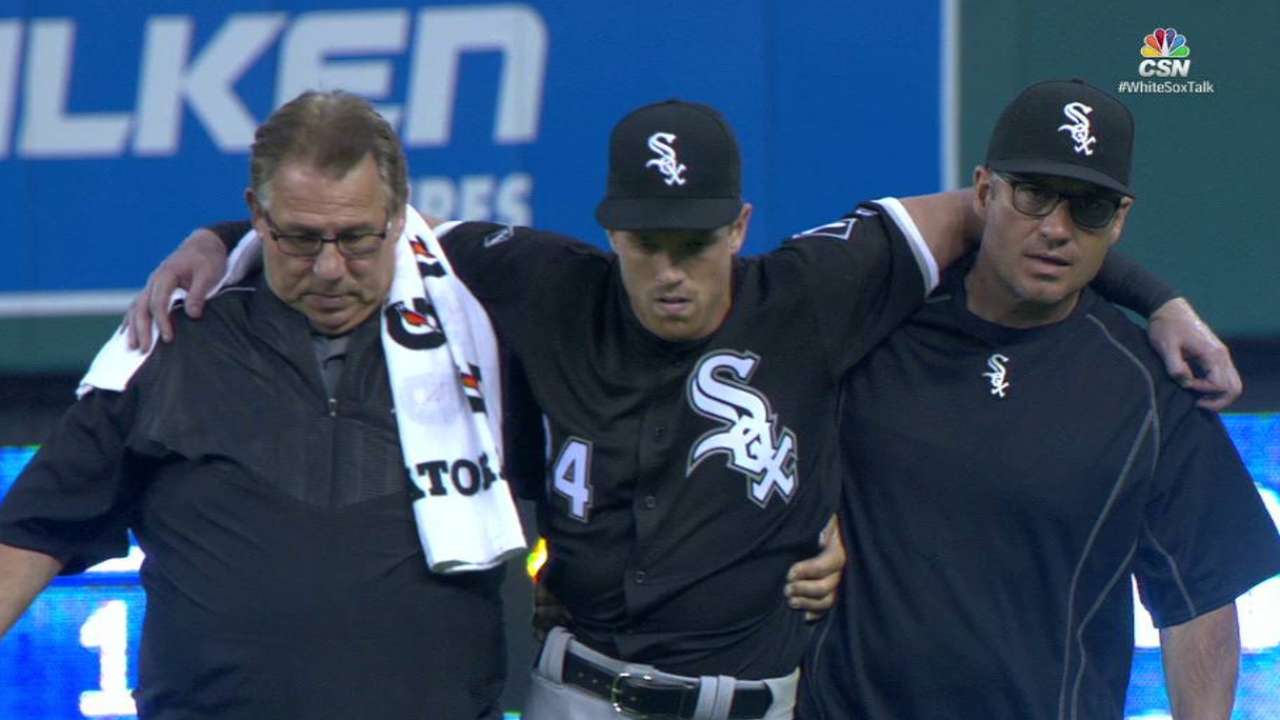 "I'm out here participating every day," said Tilson, in camp on Tuesday despite position players not having to be at Camelback Ranch until Saturday. "It's a work in progress, but I'm definitely close and getting better every day for sure."
There's no timetable for Tilson to get into Cactus League action, as much as the team will survey his progress day by day and week to week. The legs are an essential part of Tilson's fast-paced repertoire, so he won't rush the recovery.
"Speed is what got me here. It's definitely my biggest asset," Tilson said. "Being able to use that tool is very important to me and I'm very pleased with where I'm at.
"I haven't had a conversation about specifics like that up to this point. All I can say is I'm feeling good and certainly ahead of where I anticipated and trying to take it one day at a time as we start up here."
A healthy Tilson seems to have the inside track for the starting center field job, per Hahn, despite other options such as Peter Bourjos, Jacob May and Adam Engel.
Giolito learned from the best
Lucas Giolito, MLBPipeline.com's No. 3 prospect overall, didn't have the success he was looking for during a six-game stint with the Nationals last season. He learned more from that bit of adversity than he did during all of his Minor League success, but the big right-hander also had a great mentor in National League Cy Young Award winner Max Scherzer.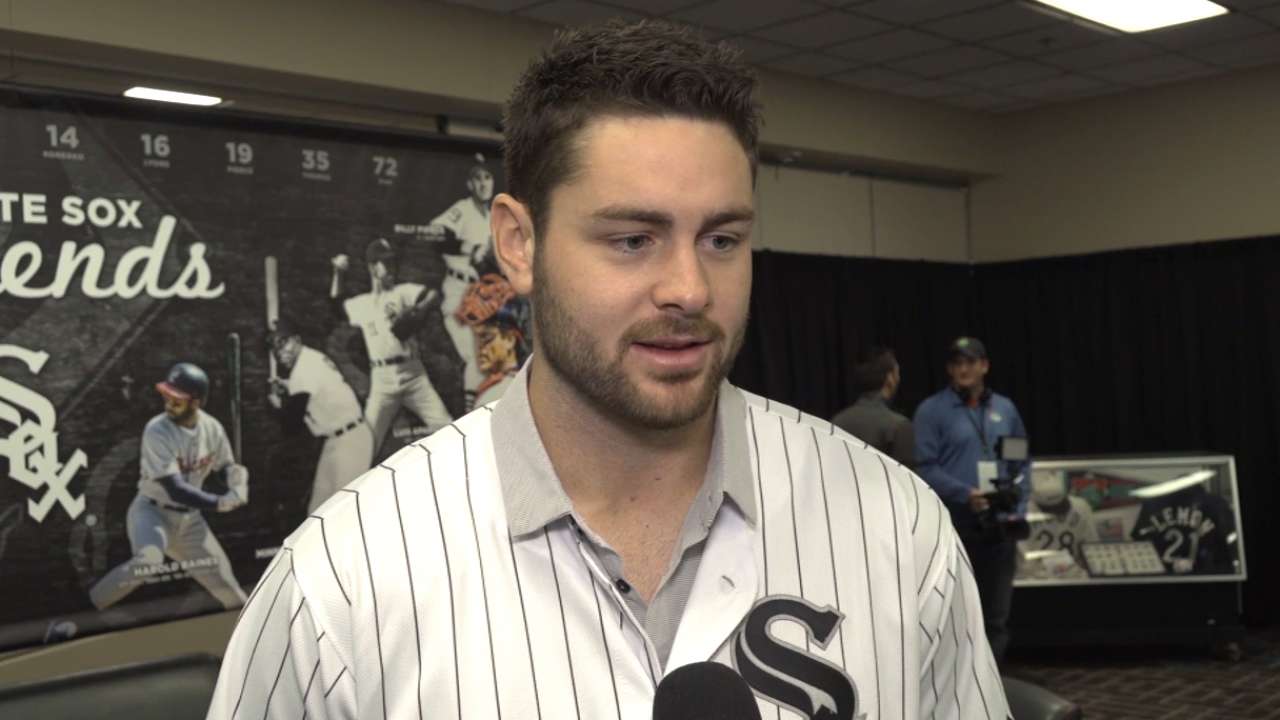 "It was unbelievable," said Giolito of his work with the man who produced 284 strikeouts over 228 1/3 innings in '16. "He was a guy to look up to. He kind of took me under his wing with my time up there, and we worked hard together. He really showed me what it takes to work hard and how to stay in the big leagues and produce at a really high level."
In watching Scherzer, Giolito gained a greater understanding of what it takes to be a successful pitcher.
"The work he puts in those four days between starts is unbelievable, and that's what I want to emulate," Giolito said. "Those are the kind of numbers he puts up and the way he's able to go out every five days and give the team a really good chance to win."
Scott Merkin has covered the White Sox for MLB.com since 2003. Read his blog, Merk's Works, follow him on Twitter @scottmerkin, on Facebook and listen to his podcast. This story was not subject to the approval of Major League Baseball or its clubs.