Abreu awarded homer on crazy play in Boston
Red Sox center fielder injured on wild pursuit of White Sox Abreu's drive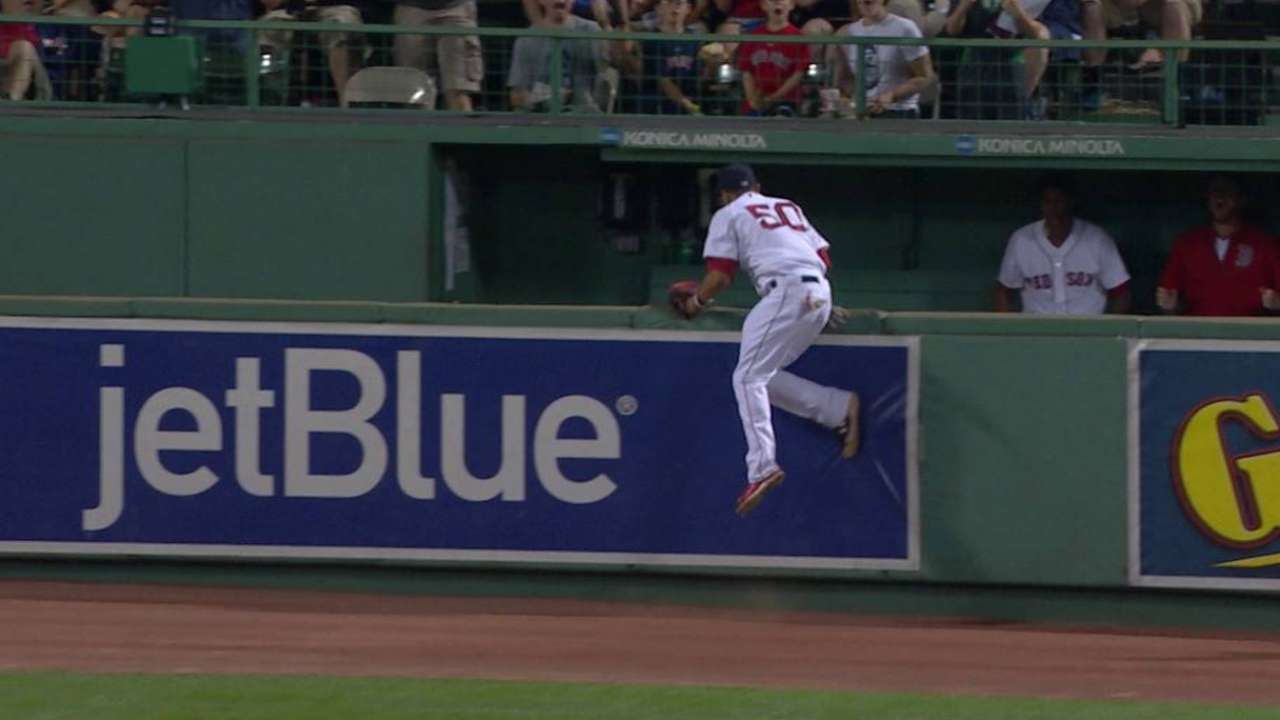 BOSTON -- What was nearly an amazing catch by Red Sox center fielder Mookie Betts became a wild two-run homer for White Sox slugger Jose Abreu on Tuesday night at Fenway Park. Worse for Boston, Betts had to leave the game after being shaken up on the play.
In the sixth inning, Abreu smacked a first-pitch fastball to right-center field that Betts gathered in his glove just before leaping into the short wall and tumbling into the Boston bullpen. Although originally ruled an out, replay showed the ball rolling out of Betts' glove as he went to the ground, which led to the call being overturned following a lengthy crew-fhief review.
More
Alec Shirkey is an associate reporter for MLB.com. This story was not subject to the approval of Major League Baseball or its clubs.