Noesi tripped up by first-inning bump
Defense lets right-hander down in decisive rally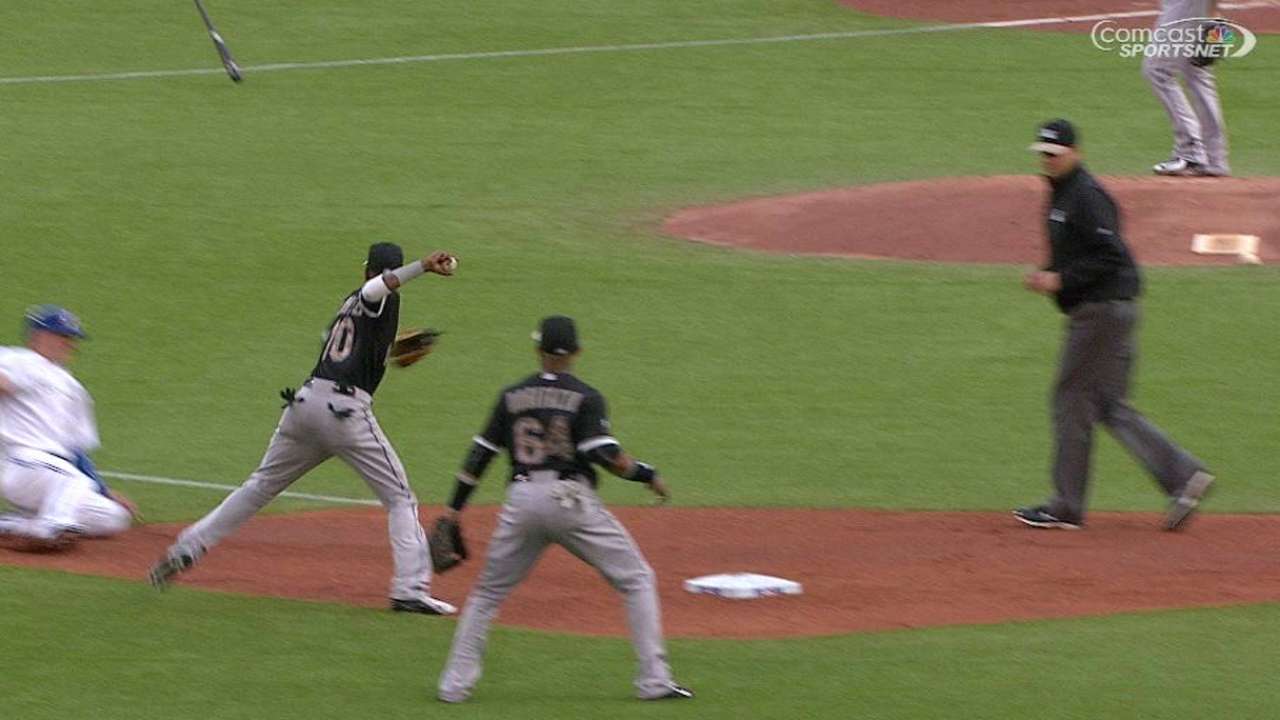 TORONTO -- Making his first start in more than two weeks, Hector Noesi took the mound on Monday against the Blue Jays looking to prove himself a bona fide starter. The right-hander made his case over seven innings, but was saddled with the loss as the White Sox fell to the Blue Jays, 6-0, in the series opener at Rogers Centre.
"I'm here to start. That's what I want to prove to anybody, that I can start," Noesi said after he allowed five earned runs on five hits, including two homers, to fall to 0-4 on the season.
More
Jamie Ross is an associate reporter for MLB.com. This story was not subject to the approval of Major League Baseball or its clubs.