No sweat: Sale sizzles to stifle O's in Sox win
Ace fans 12 over 7 2/3 in steamy Baltimore, beats Orioles for first time in career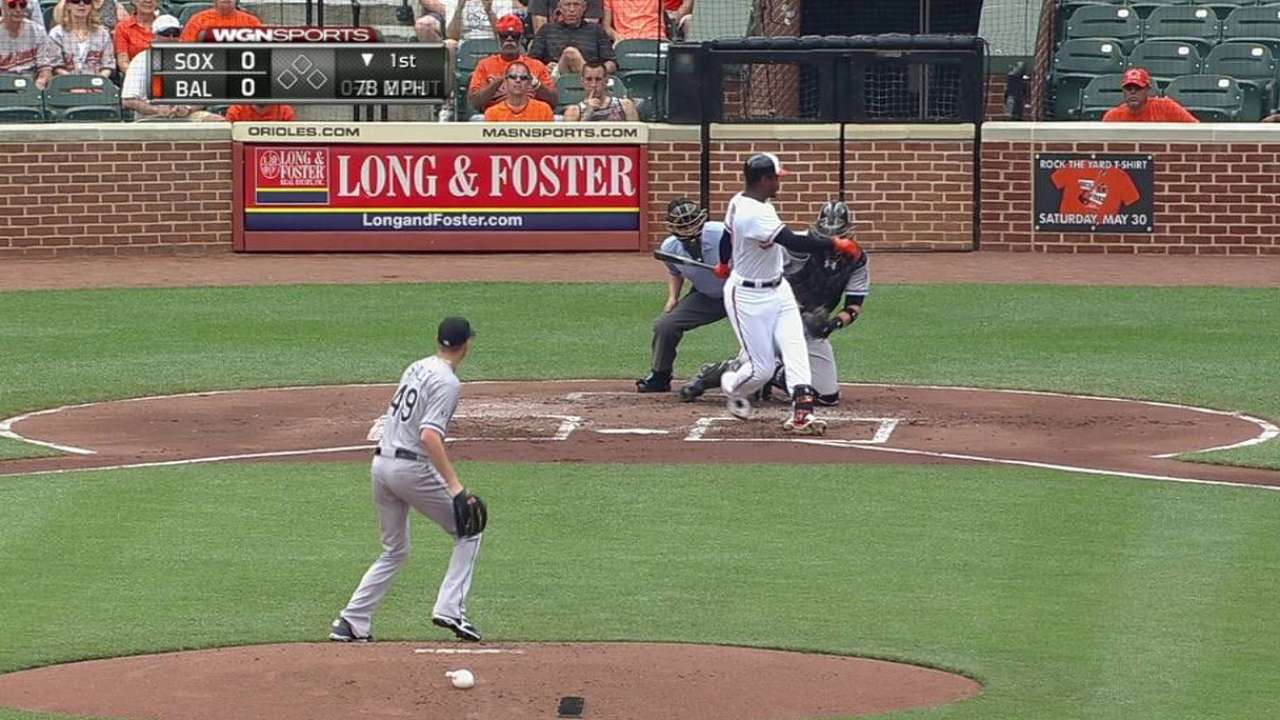 BALTIMORE -- Chris Sale admitted to reporters after his Thursday start that he has been terrible against the Orioles in his career.
The left-hander entered the first game of Thursday's doubleheader with an 0-2 record and 5.06 ERA lifetime against Baltimore. He left, however, with his first win against the club and a season-high 12 strikeouts in the White Sox 3-2 victory over the Orioles.
More
Connor Smolensky is an associate reporter for MLB.com. This story was not subject to the approval of Major League Baseball or its clubs.