Beck hopes to build on debut, earn return trip
Right-hander headed back to Triple-A following first big league start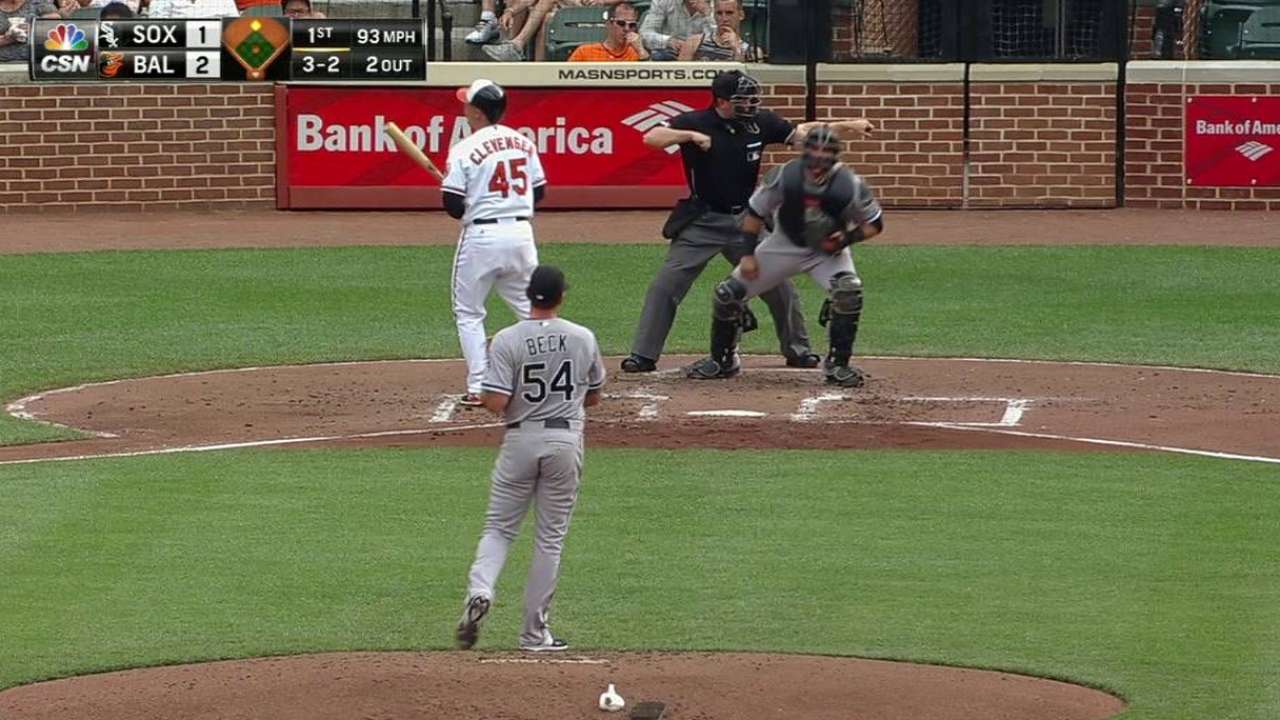 BALTIMORE -- Chris Beck will remember a couple of things from his first Major League start, but he learned one of them real quick.

"They don't miss mistakes, that's for sure," Beck, the White Sox No. 12 prospect, according to MLB.com, said with a chuckle.

Manny Machado gave the rookie that lesson when he hit a leadoff triple in a 6-3 loss to the Orioles in Game 2 of Thursday's doubleheader, which the two teams split following a 3-2 White Sox victory in Game 1. Beck didn't get off to the start that he envisioned as he also allowed a Chris Davis ground-rule double and two runs in the first inning. After giving up a hit and a walk in the second, the right-hander allowed three hits and walk in the third inning for two more runs. Beck settled down a bit, giving up four hits after the third, and not one earned run for the rest of his outing.

"I gave up a couple knocks here and there, but other than that, if I could erase that first two-run inning there, maybe it's a different story," he said, after giving up 10 hits, five runs (four earned), four walks and three strikeouts over six innings.

Be that as it may, Beck said he spent a few moments soaking in his first Major League start before he remembered he had a job to do. Beck's wife, high school baseball coach and father-in-law were in attendance to see him pitch.
More
Connor Smolensky is an associate reporter for MLB.com. This story was not subject to the approval of Major League Baseball or its clubs.